ENGLISH
I know the end of the year is still relatively pretty far ahead. But because I am going to Italy for my year-end holiday until the 4th of January, I will not have time to post this entry later so I will just post it now. Anyway, I feel like that I kinda want to write an entry like
this one
, about a review of my life in the year of 2010 (though that entry in the link was only in Bahasa Indonesia, now I am writing bilingual).
Overall, 2010 has been a great, inspiring, and meaningful for me. A lot of things have happened to my life, including moving me to the other part of the world. I have done an above-average number (as for my standard) of traveling this year. I have achieved something. I have got many new experiences. Well, let me elaborate them one by one.
Achievement and Life-Changing Event
The biggest achievement I have done this year is that I graduated with my bachelor degree. I am now entitled to have those three-letter title behind my name (though I have not used it until now :-D). This one was planned, very-well planned. Since I got to the university, I had already planned to graduate in 3.5 years. I worked hard and it paid off: I achieved it. I was so happy and proud of myself.
But then, a question came: "
What should I do next?
" I had been thinking about it for months. I had two options: to continue studying or to find a job. This was a no-brainer for me, of course I picked the former. But then the next question came up: "
Where?
" The answer came on the 1st of March, 2010, through
this great news
: I got a full scholarship to continue my study in TU Delft, in the Netherlands. I was extremely happy at that time, feeling on top of the world as that was such a dream coming true!! I had always been wanting to study abroad, let alone Europe!! And with this economy now, I felt (and still feel) so blessed and lucky to have got this opportunity.
So, I had set a course on what I was going to do next. It was time to make the preparations. The first one was clear: leaving Bandung, the city I had been living in for 46 months. It was kinda emotional and I wrote
this entry
. And eventually, it was official: I started my life in Bandung on August 7, 2006 and I officially left the city on May 23rd, 2010. I will never forget a great life I had in Bandung.
Then, the big day came: my departure to Europe. It was Wednesday, August 18th, 2010. I was catching Garuda Indonesia flight to Amsterdam with one transit in Dubai (well, two if Jakarta is counted). It was my first inter-continental flight and I was so excited! I arrived in the Netherlands one day later and so it was official: my life in the Netherlands had started.
Trips
Let's change topic to something more fun. One of my passion is traveling. For my standard, 2010 is the year with
most
trips I have had so far. I have stepped my feet on ten different countries this year (including Indonesia and the Netherlands (of course), and United Arab Emirates (if this counts as I had one hour transit there during my flight to Amsterdam)). Let me elaborate them:
#1. Bali Trip
I went
to Bali
with my college friends
for one week
on January. It was such a great week and a dream came true for us. We had been planning that trip for about one year and a half and we were so excited that it finally came to realization.
#2. Three Countries Trip
On June, my friends and I
went on
a vacation
to three countries
: Singapore, Malaysia, and Thailand. We got really cheap tickets from AirAsia about nine months prior, and I was happy that it finally came true. This is mainly because I finally visited one place that I had always wanted to go to: Krabi, in Thailand.
#3. China Trip
This was actually a pretty "abrupt" trip as we only planned it some two weeks before the departure. So, I went
to China
with my mom at the end July until early of August for ten days. It was not really a vacation, but I still did enjoy the trip and in fact: it opened my eyes a lot.
#4. Portugal Trip
This trip was my first "big" trip since I arrived in the Netherlands. I
went to
Portugal for
one week
. It was a trip during a quarter break and I think that trip worked so well as it refreshed my mind and put myself on a "working" gear at full throttle. Honestly, for me at this time one year ago, this was a trip that I never thought I would have in less than one year.
#5. Italy Trip
Well, this trip is kinda in the near future. I am going to Italy next Wednesday, and it is going to be two weeks!! Two freaking weeks!! This is the longest trip I have ever had in my life!! I am really excited of this trip and I really wish it will not be snowing next week (as snow apparently paralyzes transportation in Europe now).
#6. Many Other Smaller Trips
I also had many other smaller trips throughout the year. Most of them were just a one day trip, and one other (trip to East Java) was only a two-day trip. In Indonesia, I went to Sukabumi on March and to Tulung Agung and Blitar on April. In Europe, I went around the Netherlands (to Den Haag, Rotterdam, Roermond, Maastricht, and Amsterdam) and Belgium (to Leuven and Ghent).
Overall Life Experience
Overall, I really love my life. I am currently in a state where I had always wanted to be: living in Europe. And the experience has met my expectation. It is not only about the academic life, but it is the overall living experience that I have been in. I have made many new friends, from many different countries (and this is so fascinating btw). I have learnt about how to live in a country that is so different in many aspects than Indonesia. I have experienced new things in life, out of my "box"!! And this is including another thing that I had always wanted to experience in my life: SNOW!! This is great!!
So, how has 2010 been for me? It has been awesome!! I would consider 2010 as one of the best year of my life personally, one year that changed my life. I have accomplished many things in my life, both the serious side and the fun side, this year. I feel really blessed this year, and I am looking forward to another great year just in front of my eyes now: 2011.
::: Bali
::: Phi-Phi Don Bay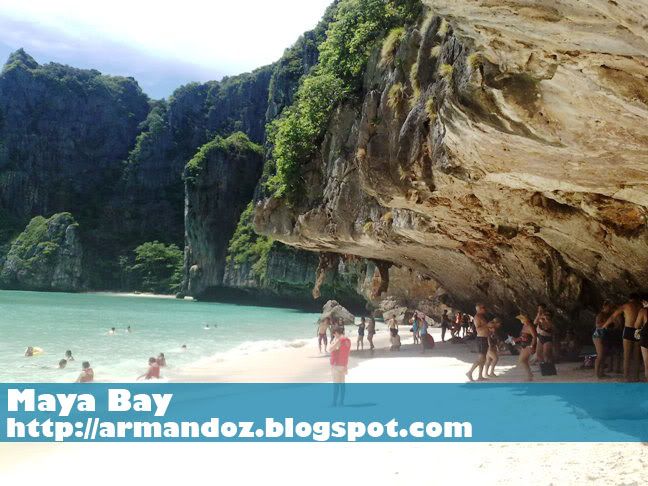 ::: Maya Beach
::: First Inter-Continental Flight
::: Dutch Windmill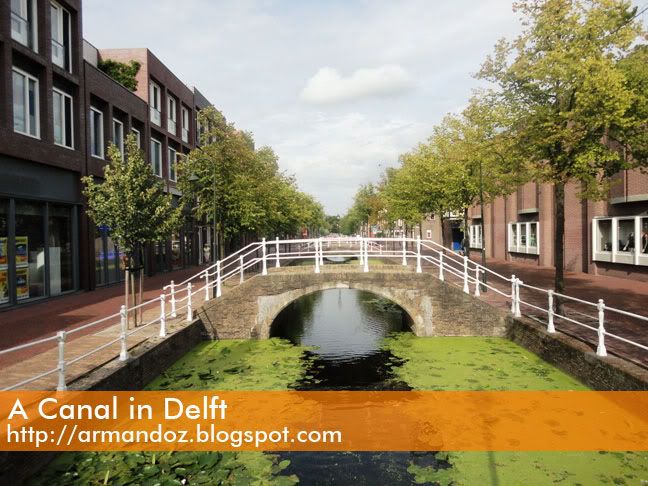 ::: Delft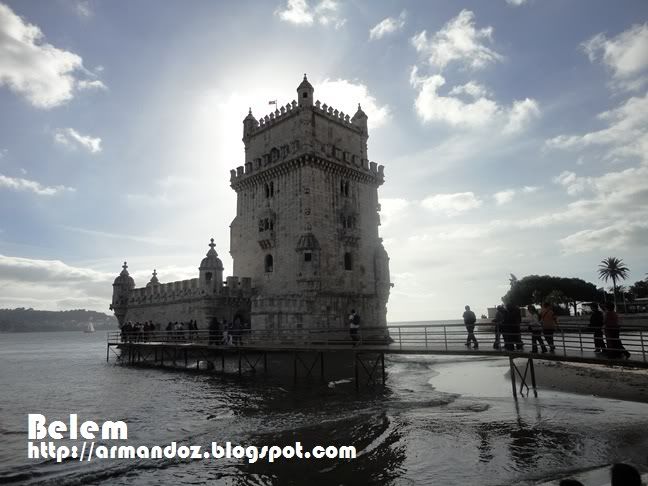 ::: Belem, Lisbon, Portugal
::: My First Winter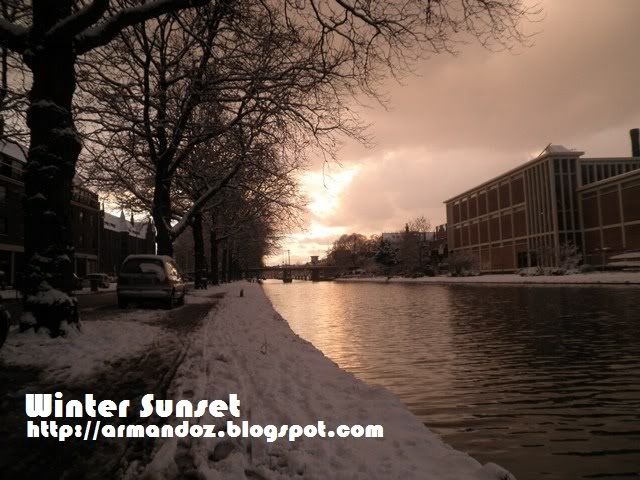 ::: Stunning Winter

BAHASA INDONESIA
Aku tahu akhir tahun masih relatif lama dari sekarang. Tapi karena aku akan pergi ke Italia di liburan akhir tahunku sampai tanggal 4 Januari, aku jadi nggak ada waktu untuk mengepos
posting
ini nanti, jadi aku post sekarang deh. Ngomong2, aku merasa ingin nulis
posting
seperti
yang ini
, tentang
review
kehidupanku selama tahun 2010 ini (dan aku akan menulis dalam dua bahasa sekarang).
Secara keseluruhan, 2010 adalah tahun yang hebat, penuh inspirasi, dan berarti untukku. Banyak hal yang terjadi dalam hidupku, termasuk memindahkanku ke sisi lain dari planet Bumi ini. Jumlah acara jalan-jalanku juga di atas rata-rata (untuk standarku) tahun ini. Aku sudah mencapai sesuatu. Aku mendapatkan banyak pengalaman baru. Yah, aku akan menguraikannya satu per satu.
Pencapaian dan Kejadian yang Mengubah-Hidup
Pencapaian terbesarku tahun ini adalah aku lulus dengan gelar S1. Aku sekarang berhak menggunakan tiga huruf itu di belakang namaku (walau aku masih belum terlalu menggunakannya sih sampai sekarang :-D). Hal ini memang sudah direncanakan, dengan sangat baik malah. Semenjak aku masuk universitas, aku sudah merencanakan untuk lulus dalam tiga setengah tahun. Aku bekerja keras dan ternyata ada hasilnya: aku mencapainya. Aku sangat bahagia dan bangga terhadap diriku sendiri.
Tetapi kemudian, sebuah pertanyaan muncul: "
Apa yang harus kulakukan setelahnya?
" Aku sudah memikirkannya semenjak berbulan-bulan sebelumnya. Aku memiliki dua pilihan: melanjutkan kuliah atau mencari pekerjaan. Ini pilihan yang mudah untukku, tentu saja aku memilih yang pertama. Nah, lalu pertanyaan selanjutnya muncul: "
Dimana?
" Jawabannya muncul di tanggal 1 Maret 2010, melalui
berita membahagiakan ini
: Aku mendapatkan beasiswa penuh untuk melanjutkan studiku di TU Delft, di Belanda. Aku sangat bahagia waktu itu, bagaikan di awang-awang karena memang rasanya seperti mimpi yang menjadi kenyataan!! Aku sudah sangat ingin sekali belajar di luar negeri, apalagi Eropa!! Dan dengan kondisi ekonomi seperti sekarang ini, aku merasa (dan masih merasa) sangat diberkatu dan beruntung karena mendapatkan kesempatan ini. .
Nah, jadi arah hidupku selanjutnya sudah ditetapkan. Sudah waktunya mulai mempersiapkannya. Persiapan pertama sih jelas: meninggalkan Bandung, kota yang sudah kutinggali selama 46 minggu. Waktu itu agak emosional juga dan aku menulis
posting ini
. Dan, selanjutnya resmilah: aku memulai kehidupanku di Bandung tanggal 7 Agustus 2006 dan aku secara resmi meninggalkan kota itu di tanggal 23 Mei 2010. Aku nggak akan pernah melupakan kehidupanku yang sangat berwarna di Bandung.
Trus, hari besarnya tiba juga: keberangkatanku ke Eropa. Waktu itu hari Rabu, tanggal 18 Agustus 2010. Aku naik pesawat Garuda Indonesia menuju Amsterdam dengan satu transit di Dubai (dua sih kalau Jakarta dihitung). Penerbangan itu adalah penerbangan antar-benua pertamaku dan aku sangat bersemangat! Aku tiba di Belanda sehari setelahnya dan resmilah: kehidupanku di Belanda telah dimulai.
Perjalanan-Perjalanan
Mari kita berganti topik ke sesuatu yang lebih menyenangkan. Salah satu hasratku adalah jalan-jalan. Nah, untuk standarku, tahun 2010 ini adalah tahun dengan perjalanan
terbanyak
yang pernah kumiliki. Aku sudah menginjakkan kaki di sepuluh negara yang berbeda tahun ini (termasuk Indonesia dan Belanda (tentu saja), dan Uni Emirat Arab (kalau ini dihitung soalnya kan penerbanganku ke Amsterdam transit disana selama sejam). Mari kuurai:
#1. Perjalanan ke Bali
Aku pergi
ke Bali
dengan teman-teman kampusku
selama seminggu
di bulan Januari. Minggu itu adalah minggu yang menyenangkan dan bagaikan mimpi yang jadi nyata. Kami sudah merencanakan perjalanan ini selama sekitar satu setengah tahun dan kami sangat bersemangat ketika akhirnya rencana itu menjadi kenyataan.
#2. Perjalanan ke Tiga Negara
Di bulan Juni, aku dan teman2ku
jalan-jalan
liburan
ke tiga negara
: Singapura, Malaysia, dan Thailand. Kami mendapat tiket yang sangat murah dari AirAsia sekitar sembilan bulan sebelumnya, dan aku sangat bahagia ketika saatnya tiba. Ini karena aku akhirnya mengunjungi satu tempat yang memang sudah sangat ingin kunjungi sebelumnya: Krabi, di Thailand.
#3. Perjalanan ke Cina
Perjalanan ini bisa dikatakan "mendadak" karena kami merencanakannya sekitar dua minggu sebelum berangkat. Nah, jadi ceritanya aku pergi
ke Cina
dengan mamaku di akhir bulan Juli hingga awal Agustus selama sepuluh hari. Perjalanan ini bukan dalam rangka liburan sih, tapi aku masih sangat mengikmati perjalanannya dan malah: ini membukakan mataku lebar-lebar. as not really a vacation, but I still did enjoy the trip and in fact: it opened my eyes a lot.
#4. Perjalanan ke Portugal
Perjalanan ini adalah perjalanan "besar" pertamaku semenjak aku tiba di Belanda. Aku
pergi ke
Portugal selama
satu minggu
. Perjalanan ini kulakukan di masa libur kuarter dan aku rasa perjalanan ini sangat baik karena menyegarkan kembali pikiranku dan membuatku dalam
mode
"siap tempur" menghadapi tugas-tugas dari kampus. Jujur, di tanggal ini tahun lalu, aku nggak pernah menyangka akan bisa melakukan perjalanan ke Portugal ini dalam waktu kurang dari setahun.
#5. Perjalanan ke Italia
Yah, perjalanan ini masih ada di masa depan sih. Aku baru pergi ke Italia hari Rabu besok ini, dan ini adalah perjalanan selama dua minggu!! Ya, dua minggu!! Ini adalah perjalanan terlama dalam hidupku loh!! Aku sudah sangat bersemangat dan aku berharap mudah-mudahan minggu depan nggak bersalju (soalnya salju melumpuhkan sistem transportasi di Eropa nih).
#6. Banyak Perjalanan Kecil Lainnya
Aku juga melakukan banyak perjalanan kecil lainnya sepanjang tahun ini. Kebanyakan darinya adalah perjalanan selama sehari, dan lainnya (perjalanan ke Jawa Timur) adalah perjalanan selama dua hari. Di Indonesia, aku pergi ke Sukabumi di bulan Maret dan ke Tulung Agung dan Blitar di bulan April. Di Eropa, aku pergi keliling Belanda (ke Den Haag, Rotterdam, Roermond, Maastricht, dan Amsterdam) dan Belgia (ke Leuven dan Ghent).
Pengalaman Hidup Secara Keseluruhan
Secara keseluruhan, aku sangat suka akan hidupku. Kini aku berada di posisi yang memang sudah aku ingini sejak dulu: hidup di Eropa. Dan pengalaman ini memang sudah memenuhi harapanku. Nggak hanya tentang kehidupan akademiknya, tapi pengalaman hidup secara keseluruhannya. Aku jadi memiliki banyak teman baru, dari banyak negara (dan ini keren juga kan). Aku juga belajar bagaimana hidup di sebuah negara yang sangat berbeda dalam banyak aspek dari Indonesia. Aku jadi memiliki banyak pengalaman baru dalam hidup, di luar "kotakku"!! Dan tentu ini termasuk satu hal yang memang sudah sangat ingin aku rasakan dalam hidupku ini: SALJU!! Dan ini sangat hebat!!
Nah, jadi bagaimana tahun 2010 ini bagiku sejauh ini?? Wah, sudah keren banget deh!! Aku secara pribadi mengategorikan 2010 sebagai salah satu tahun terbaikku. Aku mencapai banyak hal di tahun ini, baik di sisi serius maupun di sisi menyenangkannya. Aku merasa sangat terbekati tahun ini, dan aku menunggu tahun berikutnya yang juga hebat: tahun 2011 yang sudah ada di depan mata.