ENGLISH
A little updates on me. Tomorrow, Wednesday, I am going to Italy!! Yeaah!! But that's not what I want to share right now. I want to update about my life lately.
Well, the winter holiday is coming up, and of course everything is in the holiday mood. One of those holiday-mood occasions is Lichtjesavond (Evening of Light) that took place in Delft last week. In this occasion, Delft's centrum beautified itself with lights and all other Christmasy ornaments. Plus, there were several attractions opened there, like an open stage with orchestra and choir singing Christmas songs, and all other things. The thing is: the Christmas atmosphere was SOOO strong and I had never experienced something like this before!! I really really felt Christmas and how all (most) people around me were celebrating it!! This kind of atmosphere can never be felt in Indonesia, at least based on my 21 years of experience there :-)
Aside from that, my week has been very hectic. I had to finish several assignments, and also I had to deal with several damn problems. For example, last Friday, I lost my room's key. The good news was that it happened on Friday, when the office of my apartment was still
open
(if it was the weekend, I would have been screwed). So, I had to miss one class, which was one of my favorite, to deal with this problem. Then, just today, I had to
move back
to my original room because the renovation is complete. While tomorrow I am going to Italy, so I also have to pack my belongings, hahaha.
The thing is, after my two-week break, I will have three assignments to submit!! Crazy!! That is why I am bringing some of my notes on my trip so that I can work a little bit on them if I manage to find some time (for example, during a train ride, etc).
Anyway, winter (year-end) holiday is here now, so
Happy Holiday
!! :-) See you next year!! ;-)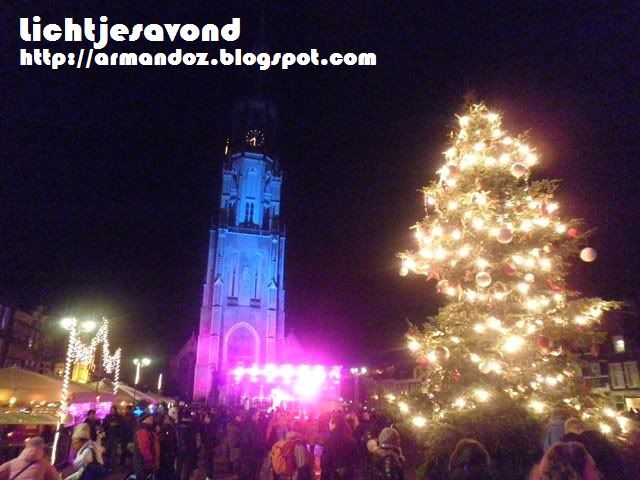 ::: Lichtjesavond in Delft's Nieuwe Kerk
::: A group of singers performing at the Lichtjesavond in Delft.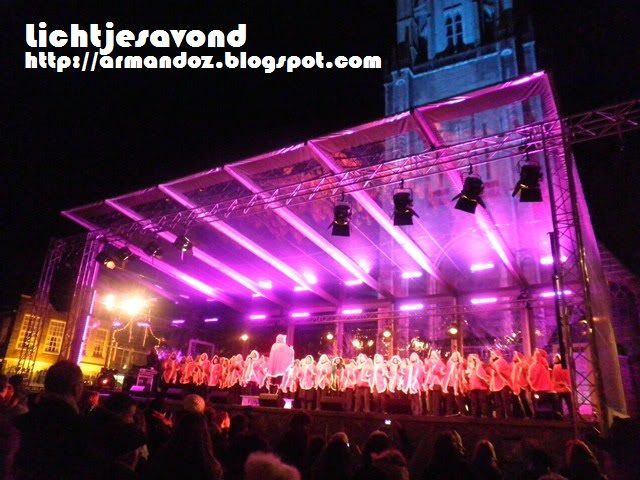 ::: A choir performing during the Lichtjesavond in Delft.
::: An orchestra performing "
We Wish You A Merry Christmas
" during the Lichtjesavond in Delft. How could you not want Christmas after seeing this??

BAHASA INDONESIA
Sedikit
update
ah. Besok, hari Rabu, aku akan pergi ke Italia!! Yeaah!! Tapi bukan itu yang aku ingin tulis sekarang. Aku ingin menulis sedikit
update
tentang kehidupanku akhir-akhir ini.
Yah, liburan musim dingin sudah dekat, dan tentu saja semuanya berada di
mood
liburan. Salah satu dari banyak acara dengan
mood
liburan itu adalah Lichtjesavond (Malam Lampu) yang berlangsung di Delft minggu lalu. Di acara ini,
centrum
-nya Delft mempercantik dirinya sendiri dengan lampu dan segala macam ornamen Natal lainnya. Plus, ada beberapa atraksi yang dibuka, misalnya panggung terbuka dengan orkestra dan koor yang menyanyikan lagu-lagu Natal, dan hal-hal lainnya. Yang jelas adalah: suasana Natal terasa SANGATLAH kental disini dan aku blum pernah merasakan yang seperti ini sebelumnya!! Aku benar-benar merasakan Natal dan bagaimana semua (kalo bukan kebanyakan) orang di sekitarku merayakannya!! Atmosfer seperti ini nggak akan pernah bisa dirasakan di Indonesia deh, setidaknya berdasar pengalamanku. Pokoknya beda banget!!
Di sisi lain, minggu2ku akhir2 ini sangatlah menyibukkan. Aku harus menyelesaikan beberapa tugas, dan harus berurusan dengan beberapa masalah sial. Misalnya, Jumat lalu, aku nggak sengaja menghilangkan kunci kamarku. Kabar baiknya adalah hal itu terjadi di hari Jumat, ketika kantor apartemennya masih
buka
(kalau saja itu di akhir minggu, mati deh). Karenanya, aku harus melewatkan satu kelas, yang merupakan salah satu kelas favoritku, untuk berurusan dengan masalah ini. Trus hari ini, aku harus
balik pindah
ke apartemenku yang lama karena renovasinya sudah selesai. Padahal juga karena besok ke Italia, aku juga harus mengepak barang nih, hahaha.
Hal lain adalah, setelah libur dua minggu, aku ada tiga tugas yang harus dikumpulkan!! Gila!! Makanya besok aku mau membawa beberapa catatan deh selama liburan jadi aku bisa belajar sedikit lah kalau ada waktu (misalnya, waktu naik kereta, dll).
Yah, pokoknya, liburan musim dingin (akhir tahun) sudah tiba, jadi
Selamat Liburan
!! :-) Sampai jumpa di tahun depan! ;-)