ENGLISH
Well, now I'm back in Bandung. The reason I go back to Bandung is to go on a
diklat
tomorrow. Waaa, tomorrow morning we will depart from campus at 6 AM so I gotta get up at 4.45 AM!! Waaa!!! Probably I will write about it later next Monday, hehe... ;) Hopefully it's fun!! :)
Today I caught Argo Wilis Express which departed at 12.29 PM from Yogyakarta Railway Station. It arrived at 7.33 PM, about 19 minutes late from the schedule, but it's fine... ;) Well nothing too much to write down now, so I post some pics I took these days...
::: home-made Imported Wagyu Steak with Mushroom Sauce I ate 3 days ago. It was SO tasty!! :)
::: home-made Imported Striploin Steak with Barbeque Sauce I ate 3 days ago. Another tasty steak!! :)
::: Mie Jawa (Goreng)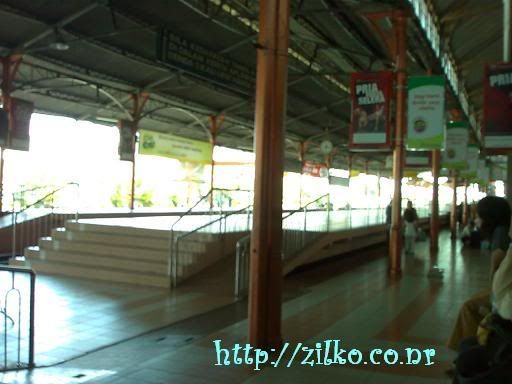 ::: Yogyakarta Tugu Railway Station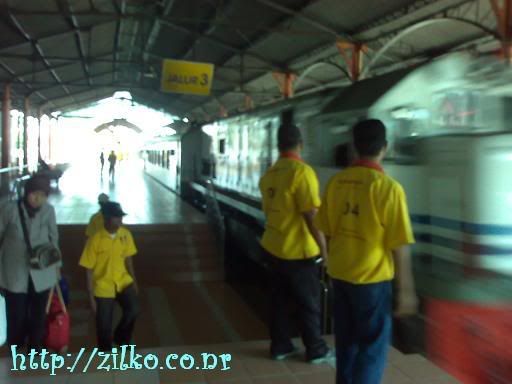 ::: Argo Wilis Express entering platform 3 on Yogyakarta Tugu Railway Station
::: tall, coarse grass field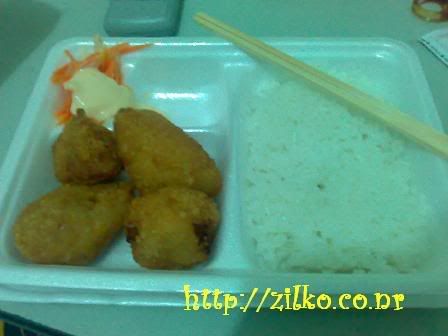 ::: Hoka-Hoka Bento as my dinner today, hehehe... :)

BAHASA INDONESIA
Hmm, sekarang aku balik di Bandung nih. Alasan aku balik ke Bandung tuh untuk mengikuti
diklat
besok. Waaa, besok pagi berangkatnya dari kampus jam 6 pagi nih jadinya aku harus bangun jam 4.45 pagi!! Waaa!! Mungkin aku akan nulis tentang ini besok Senin deh, hehe... ;) Semoga menyenangkan!! :)
Tadi siang aku naik kereta api Argo Wilis Ekspres yang berangkat jam 12.29 siang dari Stasiun Kereta Tugu Yogyakarta. Tadi sampainya di Bandung jam 7.33 malam, telat sekitar 19 menit dari jadwal, tapi nggak papa sih... ;) Hmmm, nggak banyak hal yang bisa dituliskan sekarang, jadinya aku posting beberapa gambar yang aku ambil baru-baru ini saja yah...