ENGLISH
Okay, there has been nothing really special happened lately. Anyway, next Sunday I'm going back to Bandung again, hahaha... :) I'm catching Argo Wilis Express. The reason I'm going back to Bandung is because next Monday there will be an inauguration for the new student councils at my campus.
To attend that ceremony I need white shirts, black pants, and a tie!! Wah!! I don't have any tie, LOL. At first I planned to look for a tie at Malioboro Mall today but then I realized that I actually could borrow one of my dad's, wkwkwkwkw... lol. Okay, since I don't have any black formal pants then I gotta buy one since the one my bro has will be used next Sunday (he's attending his friend's 17th birthday party). Okay, so I bought one and in the end I ended up also buying a white shirt (since my old white shirt is in Bandung and the last time I wore it was 2 years ago and I think it's now dirty, LOL. I don't have time to wash it since next Monday I gotta wear it).
O yea, last Wednesday I ate Mie Jawa/Javanese Noodle (I bought from the seller who passes my home almost every evening). The taste is a lot better than Mie Jawa I ate at Bandung
this time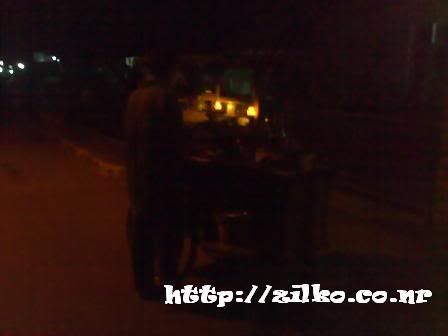 ::: Mie Jawa Seller who passes my home almost every evening
::: Mie Kuah (Mie Jawa / Javanese Noodle)
::: Mie Goreng
(Mie Jawa / Javanese Noodle)
::: home-made spaghetti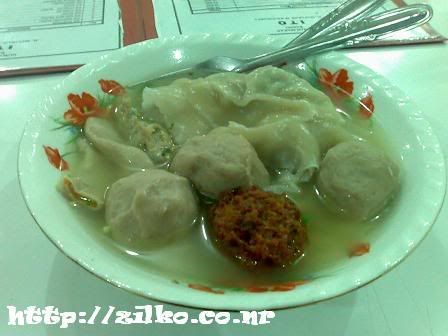 ::: Bakso Ito I ate yesterday
::: Haagen Dazs Ice Cream I ate 1 hour ago

BAHASA INDONESIA
Oke, kagak ada yang spesial nih yg terjadi belakangan ini. Ngomong2, Minggu besok aku akan balik ke Bandung lagi loh, hahaha... ;) Aku akan naik Kereta Ekspres Argo Wilis lagi. Alasan aku balik ke Bandung adalah soalnya besok Senin kan akan ada acara pelantikan pengurus Persatuan Mahasiswa yang baru di kampus.
Untuk menghadirinya saia membutuhkan kemeja putih, celana panjang hitam, dan dasi!! Wah!! Kan aku kaga punya dasi nih, LOL. Pertama sih tadi berencana mau beli dasi di Malioboro Mall tapi akhirnya kagak jadi soalnya baru inget kan bisa aja aku pinjem dasinya papaku, wkwkwkwkwkw... lol. Oke, karena aku kaga ada celana panjang hitam formal ya udah deh aku mesti beli soalnya celana panjang hitam nya adikku akan dipake dia besok Minggu (kan dia mau dateng ke Ulang Tahun ke 17 temennya). Oke, jadi aku beli satu dan entah kenapa akhirnya juga beli kemeja putih sekalian (soalnya kemeja putihku yang lama di Bandung terakhir aku pakai 2 tahun yang lalu dan kayanya udah kotor banget dah, LOL. Kan kaga ada waktu buat nyuci nih soalnya Senin kan harus dipakai).
O iya, Rabu kemarin kan aku makan Mie Jawa dari penjual yang sering bgt lewat depan rumah kalo tiap malam. Rasanya jauh banget lebih enak daripada Mie Jawa yang aku beli di Bandung
waktu ini