ENGLISH
As you can read at my
previous entry
, yesterday I went on a diklat from my campus. Last Sunday I got up at 4.50 AM and prepared everything (including having breakfast (a burger) since I thought I had to eat first before going). I walked to my campus (since it was still too early in the morning I gotta go around pretty far since the shortcut's gate is still closed at that time) at 5.30 AM. At 5.45 AM I arrived at the place where we gotta gather. Then, we waited and waited and we were still there. We had breakfast first (nasi kuning) and departed at 7.30 AM (arrrrgggghhhh, if only I had known that we departed at 7.30 AM, I didn't have to get up that early in the morning!!). Hahaha.... ;)
Apparently, the mysterious place (yea, we weren't let to know where we were going before Sunday morning) was Ciater Resort. We arrived there at 8.30 AM. Well, mainly on the first day we just played games all day long. I had played some of them before tho, but it's still pretty fun, hahaha... ;) At some games we really gotta 'use' our brain to win, huahahahahaha... LOL. The second day we only had 1 program, a lecture. It was late and the lunch was late causing we also was late on going back to Bandung. Today we arrived at 2.15 PM.
Anyway, actually I had a plan to go back to Yogyakarta next Wednesday and went back to Bandung again next Sunday. However, last week I considered it and thought that probably this week I would be better staying here in Bandung, since last week because I was in Jogja I didn't attend an OSPEK meeting (just in case there is/are meeting(s) this week). But this afternoon I got an information that there will be no meeting this week!! Hmmm... . What should I do then?? I have nothing to do in Bandung actually. Hmmmm....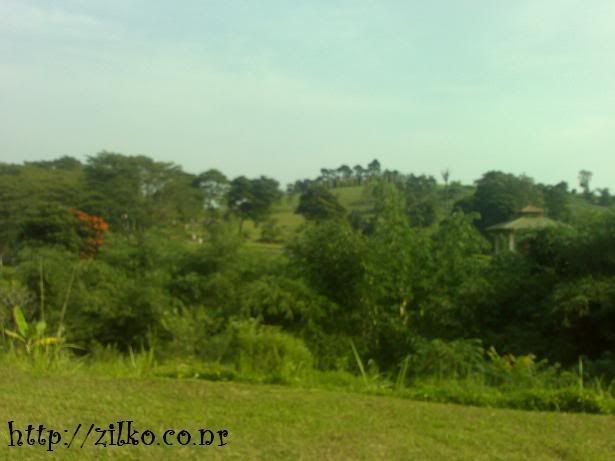 ::: one spot at Ciater Resort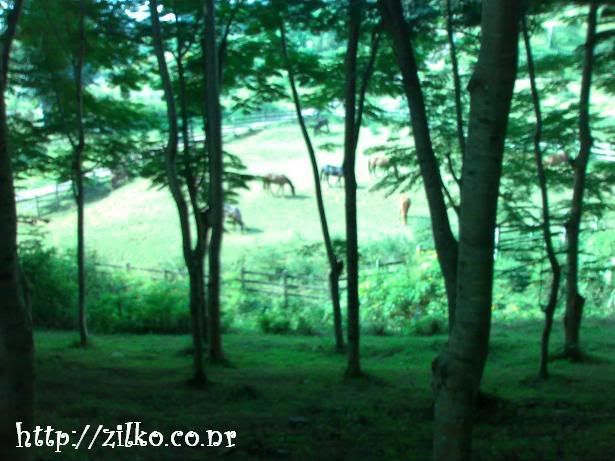 ::: a horse field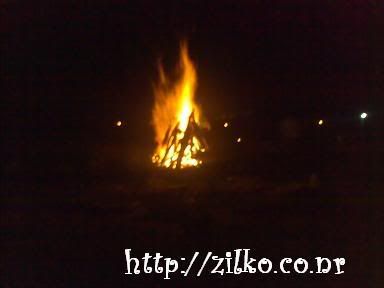 ::: bonfire

BAHASA INDONESIA
Seperti yang bisa dibaca pada
posting sebelumnya
, kemarin aku pergi mengiktui diklat dari kampus. Hari Minggu kemarin aku bangun jam 4.50 subuh dan menyiapkan semuanya (termasuk makan pagi (burger) soale aku rasa penting tuh untuk makan dulu sebelum pergi). Aku jalan ke kampus (karena masih pagi-pagi buta kaya gitu aku harus memutar lumayan jauh juga soalnya gerbang jalan pintasnya jam segitu kan masih ditutup) jam 5.30 pagi. Jam 5.45 pagi aku nyampe di tempat berkumpulnya. Trus kita menunggu dan menunggu dan kita masih ada disana. Kita trus makan pagi dulu (nasi kuning) trus baru berangkatnya jam 7.30 pagi (arrrrgggghhhh, jika saja aku tau kita baru akan berangkat jam 7.30 pagi, kan aku jadinya kaga harus bangun sepagi itu!!). Hahaha.... ;)
Ternyata, tempat misterinya (iya, kita nggak dikasi tau tu sebelum Minggu pagi kita mau pergi kemana) adalah Ciater Resort. Kita sampe disana jam 8.30 pagi. Hmm, secara umum hari pertama acaranya kebanyakan adalah permainan. Aku uda pernah mainin beberapa game sebelumnya sih, tp masih cukup fun juga koq, hahaha... ;) Pada beberapa game kita harus 'menggunakan otak' untuk memenangkannya, huahahahahaha... LOL. Hari kedua cuma ada 1 acara doang, kuliah gitu. Kuliahnya telat dan makan siangnya telat jadinya kita harus balik ke Bandungnya juga telat. Tadi baru nyampe jam 2.15 siang.
Ngomong2, sebenernya awalnya bgt aku uda berencana mau balik ke Yogyakarta besok Rabu dan balik lagi ke Bandung besok Minggu. Namun, minggu lalu aku mempertimbangkannya dan aku berpikir mungkin akan lebih baik kalo seminggu ini aku di Bandung aja deh, soale minggu lalu waktu aku di Jogja aku juga kaga ikutan sebuah rapat OSPEK (kan sapa tau minggu ini akan ada rapat gitu). Tapi siang tadi aku dapet info kalo katanya minggu ini kaga akan ada rapat sama sekali!! Hmmm... . Gimana yah enaknya?? Aku nggak ada yang dikerjakan di Bandung ni sebenarnya. Hmmmm....



VOTE BUAT INDONESIA!!



Klik link berikut ini:

http://www.new7wonders.com/nature/en/liveranking/

trus ikutan polling-nya tuh untuk memilih Tujuh Keajaiban Dunia (Alami). Vote buat Indonesia yah, Indonesia diwakili sama 3 tempat: Danau Toba, Gunung Krakatau, dan Pulau Komodo. Polling ini untuk memilih 21 besar nominasi, kemudian dari 21 besar itu baru dipilih 7 keajaiban dunia. Oya, polling dibuka sampai akhir tahun ini. (kita harus memilih 7 tempat sekali vote, yang 3 jelas pilih Indonesia aja, sisanya terserah tapi pilih yang lemah saja biar Indonesia masuk, wkwkwkw... LOL)