ENGLISH
Waa, one of my lecturer is soo kind. There have been 5 assignments and she changed the lowest mark we got to 100. She knew many of other friends' midterm score were so low and my class will face first evaluation by the end of this semester and some friends are in danger. Unfortunately, I already got straight 100s so the elimination didn't affect my score (waa, if only I had known this thing would happen I wouldn't have done all the assignments, LOL).
Anyway, YEEAAAHHH!!! Finally the horrible and atrocious Jason Castro got voted off this week, yeaahh!! Finally my wish came true, hahahahaha....
Today my friends and I went to Lembang to do a survey for my 'Rapat Kerja (Raker)' (Programs Meeting) within the next 2 weeks since I was chosen as the new head of math student council for the new period (2008/2009). Well, I already have a concept about what we are gonna do within the next 1 year tho. I decided to make this 'Raker' to bond the members of committee plus socialize all the programs and also getting some feedbacks before putting all the programs on the proposal.
Back to topic, so we went to Lembang this afternoon. My friend suggested '

Susu Murni (Sumur)

' (pure milk) as the place where the raker will take place. Yes, so we went there. I think the place is pretty nice, and not really expensive, hehehe... . There we played cards, LOL. At about 2.40 PM we left Lembang. Since we were still hungry so we had late lunch at Waroeng Steak (wah, that was my first time having meal at WS Bandung, hahaha... :) )
::: Jason Castro who got voted off on The Top 4 Week. YEAAHH!!!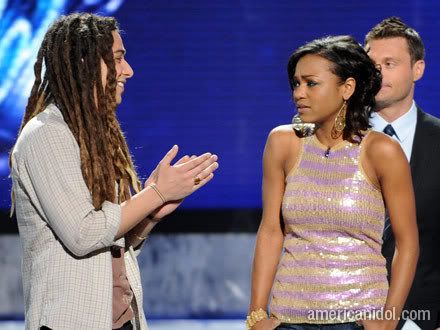 ::: "

Syesha, you are in the top three!!!

". YEAAHH!!!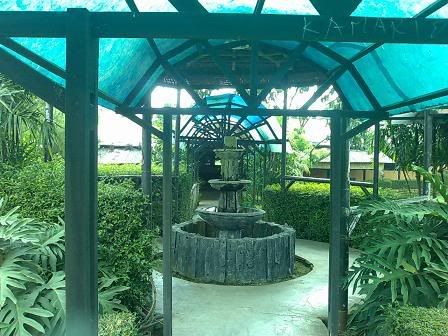 ::: one spot at 'Sumur'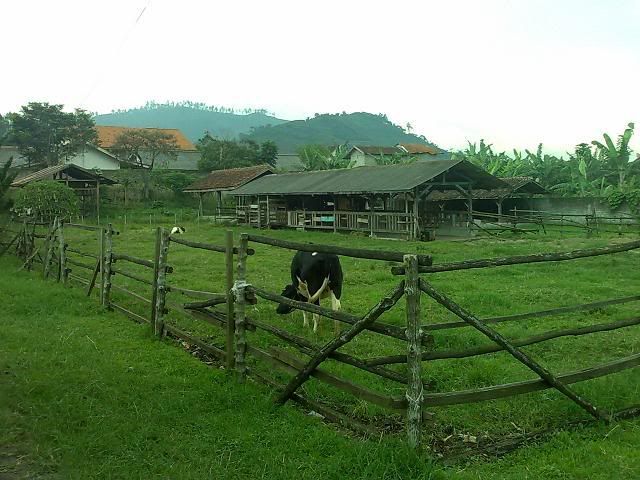 ::: a cow on a field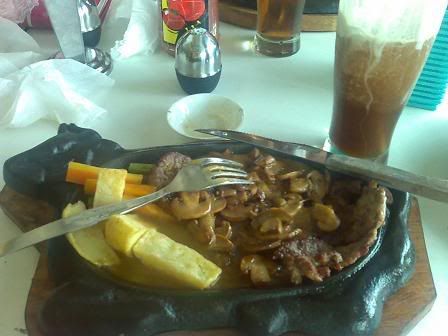 ::: my meal at WS (original blackpepper steak plus mushroom and a cola float).

BAHASA INDONESIA
Waa, satu dosen saya baik banget deh. Kan udah ada 5 tugas tuh nah dia mengganti nilai terendah kita dengan 100. Dia sih tau banyak temen yg nilai UTS-nya cukup rendah dan angkatanku kan akan menghadapi evaluasi pertama akhir semester ini dan ada beberapa teman yang dalam bahaya. Sayangnya nih, aku uda dapet 100 semua de buat tugasnya jadi kan eliminasi-nya kaga ngefek dah (waa, kalo tau bakal gini kan aku bisa kaga usa bikin satu tugas deh, LOL).
Ngomong2, YEEAAAHHH!!! Akhirnya Jason Castro yang jelek dan parah banget tereliminasi minggu ini, yeaahh!! Akhirnya harapan saya terkabul juga, hahahahaha....
Hari ini saya sama beberapa temenku pergi ke Lembang untuk survey buat 'Rapat Kerja (Raker)'-ku dalam 2 minggu ke depan soale saya kan dipilih jadi Ketua Himpunan Mahasiswa Mat periode baru (2008/2009), duh. Hmm, aku uda ada konsep sih sebenarnya mengenai semua acara dalam 1 tahun ke depan. Cuma ya aku mutusin untuk ngadain 'Raker' ya untuk menyatukan semua anggota pengurus sih plus menyosialisasikan semua program dan mendapatkan saran-saran sebelum masukin semuanya dalam proposal.
Balik ke topik, jadi kita pergi ke Lembang siang ini. Temenku ngusulin '

Susu Murni (Sumur)

' sebagai tempat rapatnya tuh. Jadi ya kesana deh kita. Menurutku tempatnya lumayan bagus juga loh, dan nggak mahal2 amat, hehehe... . Disana kita main kartu deh, LOL. Sekitar jam 2.40 sore kita meninggalkan Lembang. Karena masih lapar kita makan sore deh di Waroeng Steak (wah, pertama kalinya tuh aku makan WS di Bandung, hahaha... :) )