ENGLISH
Haha, time really flies. This Monday is the last day for me in Jogjakarta on this year-end holiday, tomorrow I'm going back to Bandung (via Jakarta first).
Anyway, I have spent so much money this weekend since I bought new shoes, new sandals, and MANY new clothes, grrr... . Actually I dun want to spend that much money, but my mom forced me to do so, grrr... . haha ;)
Btw, this afternoon my friend and I hanged out together. We played bowling (since I wanted to buy 6 cheap black shocks at Saphir Square, hehe... :D). I scored 76 on the first round (grrr, so bad) and 128 on the second round (good! haha... :D). Then, we went to Galeria.
Wendy's
moved from 2nd floor to the Ground Floor It's a good move for Wendy's but bad move by the management of the mall, I think. Why? Because Wendy's is a restaurant and somehow it could attract more people. If it's upstairs, people will go up, and the mall will be more 'alive'. If they're on the Ground Floor, people won't really be attracted to go upstairs. It's just my hypothesis tho... :) Btw, today my Merpati Easy Flyer Card finally arrived at my home, hehe... :D

Then, because my fragrance in Bandung is now in recession mode aka nearly completely 'dry', I took a new fragrance in Kassaya's office to be brought to Bandung, wkwkwkw... lol. I took Benetton United Color Unisex / Green (at first I actually wanted to take the 'Men' / Blue but then, I feel that aroma is a bit standard (strong), while this one is more fresh, hehe... :D)
Btw, today I watched the finale of
TAR 12
. All three teams went to the final destination city, Anchorage, Alaska. The

Detour

was "

Cut The Cod

" or "

Grab The Crab

". Ronald & Christina always were in #1 until the

roadblock

. On the

Roadblock

, Rachel was lucky and she could pass Christina. Then, the winner was TK & Rachel!! Arrggghhh, I really wish twas Ronald & Christina, but TK & Rachel is also fine. They're my second option, hehe... :) Congratz TK & Rachel!! :)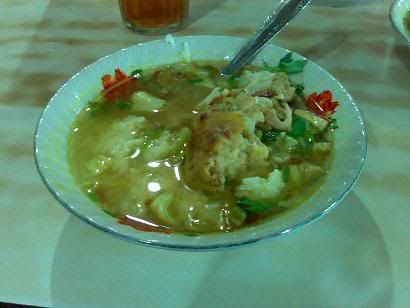 ::: Soto Kadipiro
::: the sotoman (LOL)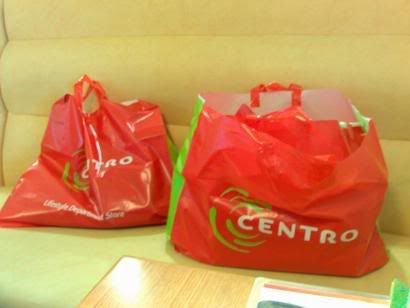 ::: my shopping bags at Centro (grrr, I spent to much, arrrggghhh...)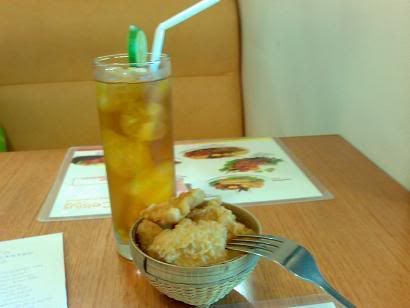 ::: free snacks I got for purchasing those things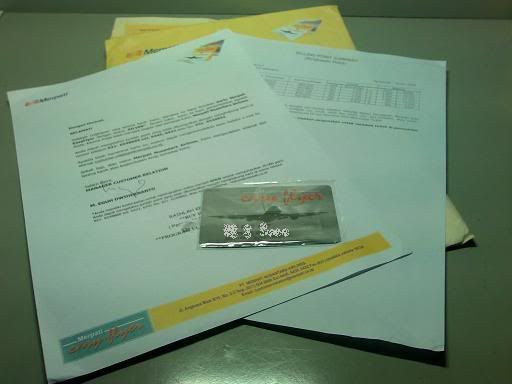 ::: My 'Silver' Merpati Easy Flyer Card which arrived this afternoon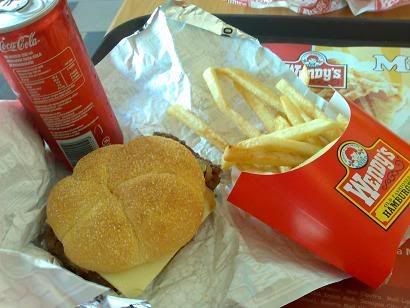 ::: my meal at Wendy's this afternoon
::: my meal at Tojoyo this evening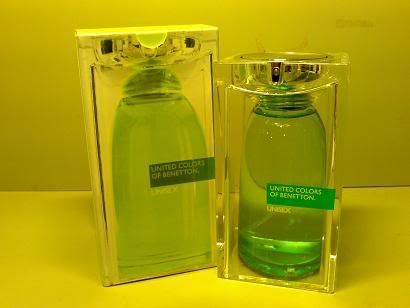 ::: my new Benetton United Color Unisex / Green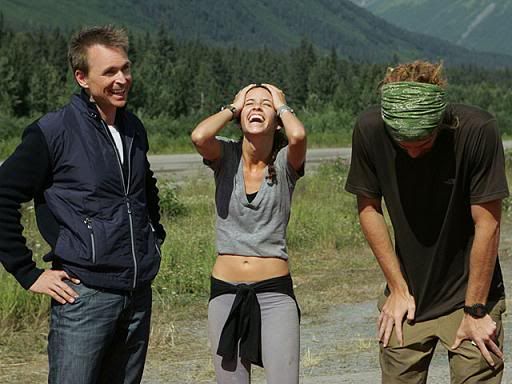 ::: "
TK & Rachel, you are the official winner of The Amazing Race
"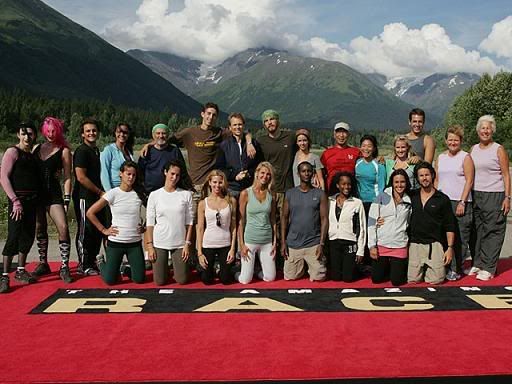 ::: All teams of TAR 12

BAHASA INDONESIA
Haha, waktu bener2 cepet bgt yah. Senin ini adalah hari terakhir neh di Jogjakarta untuk aku di liburan akhir-tahun ini, besok aku balik ke Bandung (via Jakarta dulu).
Ngomong2, aku boros banget neh wiken ini soale aku beli sepatu baru, sandal baru, dan BANYAK baju baru, grrr... . Sebenernya aku sih nggak mau membuang uang sebanyak itu, tp dipaksa mamaku sih, grrr... . haha... ;)
Btw, siang tadi aku sama temenku jalan2 deh. Kita main boling (soale sekalian aku mau beli 6 biji kaos kaki murah di Saphir Square, hehe... :D). Skorku 76 di babak pertama (grrr, jelek banget) dan 128 di babak kedua (bagus deh! haha... :D). Trus kita pergi ke Galeria.
Wendy's
pindah dari lantai 2 ke lantai Dasar. Langkah yang bagus untuk Wendy's tp jelek oleh manajemen mall-nya, menurutku. Kenapa? Soalnya Wendy's kan restoran tuh dan restoran tu ada daya tariknya gitu. Kalo di atas, kan jadi lebih banyak orang yg jadi naik ke atas kan dan mall-nya akan jadi lebih 'hidup'.Kalo mereka di lantai dasar ya orang gak akan terlalu antusias untuk naik kan. Cuma hipotesaku aja sih ini... :) Btw, akhirnya hari ini Kartu Merpati Easy Flyer-ku sampe di rumah jg... :D

Trus, karena parfumku di Bandung jd udah resesi mau habis, tadi aku ngambil di kantornya Kassaya parfum baru deh buat dibawa ke Bandung, wkwkwkw... lol. Aku tadi ambil Benetton United Color Unisex / Hijau (awalnya mau ambil yg Men / Biru sih, tp habis dirasain koq kayanya wanginya rada standar yah (kuat), kalo yg ini sih wanginya seger, hehe... :D)
Btw, hari ini aku nonton episode final dari
TAR 12
. Semua 3 tim pergi ke kota tujuan akhir, Anchorage Alaska.

Detour

nya adalah "

Cut the Cod

" atau "

Grab the Crab

". Ronald & Christina nomer 1 trus tuh sampe di

roadblock

. Sayang aja Rachel beruntung bgt bisa nyalip Christina di

roadblock

. Trus ya udah, pemenangnya ya TK & Rachel!! Arrggghhh, aku bener2 berharap yg menang Ronald & Christina neh, tp TK & Rachel jg gpp sih. Mereka jagoan keduaku, hehe... ;) Selamat buat TK & Rachel!! :)