ENGLISH
Yeah, today is supposed to be the day when I celebrate the end of the final exam weeks. According to the schedule, my last exam should be today. Well, it's not that the exam today was canceled. It's because of my participation on a competition
last week
forced me to miss two exams those days. Therefore I gotta take the exams later. I actually planned to take those two exams this week, on Monday and Friday so that I will have no burden on my shoulders next Monday when I go to Jakarta, haha... . However, because of some stuffs, I couldn't take one of them on Monday and had to wait for more time. Instead, I could take it next Wednesday. Still, I could take the Friday test.
Anyway, this week is kinda exciting since the final of American Idol is this week. I just watched it this evening and I think it was confusing, haha... . Both Adam and Kris performed well, especially on their first performances. However, on the first performances (their favorite performance), I like Kris's more. I dunno why but I just think Adam performed it better on the top 8 week. This week he kinda lost the 'magical' thing in it. The rest two performances (each) were okay. It's too bad that Kris's picked a too high key. Had he chosed lower key, I think he would have outperformed Adam since the song suits his voice more, hmmm... . Who do I think will win? No Idea since both have been great the whole season. It could be Adam, it could be Kris. Anyway, maybe it's fun to see Kris wins since he is the underdog this season, LOL.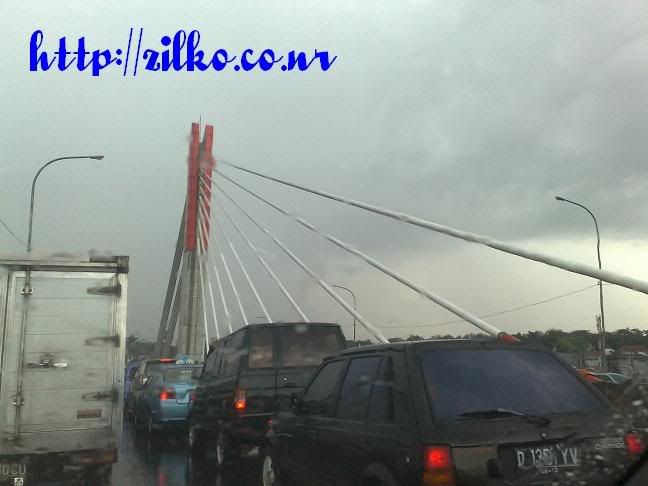 ::: Pasupati Bridge. Picture was taken when I was trapped on a traffic jam and it was raining outside, LOL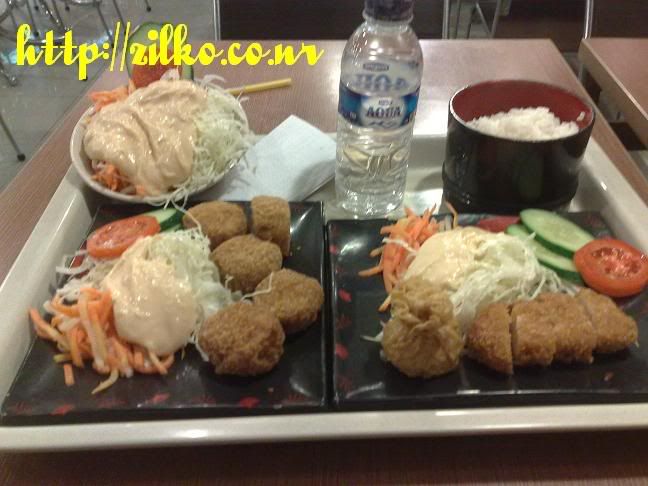 ::: Hok Ben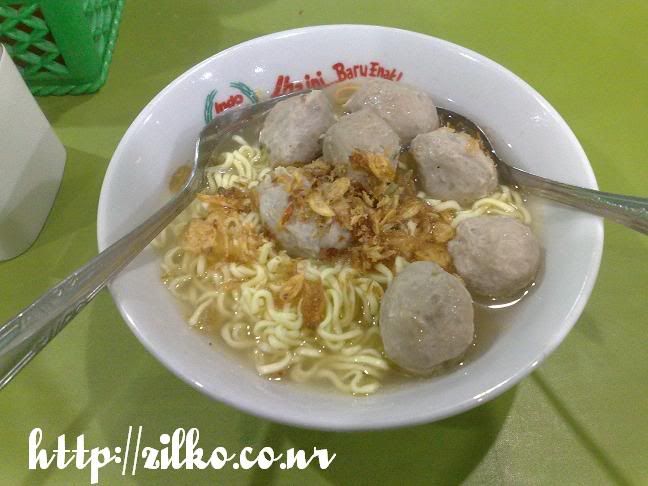 ::: bakso I had last week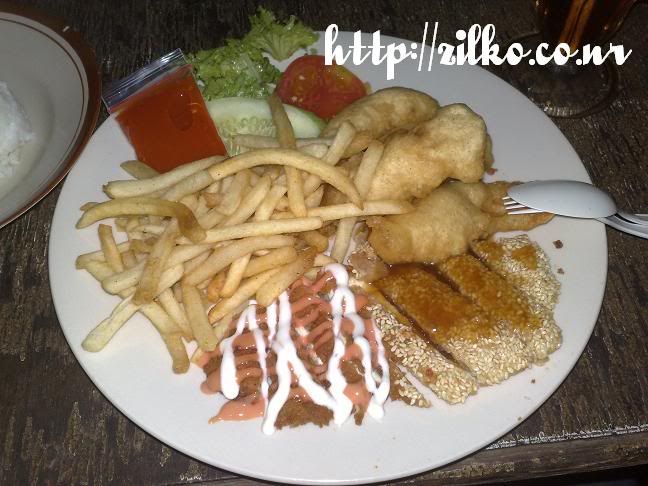 ::: tasteless chicken with french fries I had this Monday.

BAHASA INDONESIA
Ya, seharusnya hari ini menjadi hari dimana aku merayakan berakhirnya minggu ujian akhir. Berdasarkan jadwal, ujian yang terakhir sih seharusnya hari ini. Yah, bukannya ujian hari ini dibatalkan atau bagaimana, cuma saja karena partisipasiku di kompetisi
minggu lalu
memaksaku untuk melewatkan dua ujian hari-hari itu. Makanya aku harus ngambil susulan kemudian. Sebenarnya aku berencana mengambil keduanya di hari Senin dan Jumat minggu ini sehingga aku bisa tidak ada beban Senin depan ketika aku pergi ke Jakarta, haha... . Namun, karena satu dua hal, aku nggak bisa mengambil salah satunya Senin kemarin dan harus menunggu lagi. Akhirnya baru bisa ngambil hari Rabu depan sih. Namun yang satunya lagi masih bisa diambil di hari Jumat besok.
Ngomong2, minggu ini lumayan menarik karena final American Idol ditayangkan minggu ini. Aku baru saja menontonnya sore tadi dan menurutku membingungkan neh, haha... . Adam dan Kris dua-duanya bagus juga, terutama di penampilan pertama mereka. Yah, dari penampilan pertamanya (penampilan favorit mereka), aku lebih suka penampilannya Kris sih. Mungkin karena aku merasa penampilan Adam dengan lagu itu waktu 8 besar lebih baik dari itu. Minggu ini dia semacam kaya kehilangan kesan 'majikal' dari penampilannya. Kedua penampilan (masing-masing) selanjutnya biasa saja tuh. Sayang aja di penampilan terakhir Kris memilih kunci terlalu tinggi. Andaikata dia menurunkan kuncinya, mungkin dia sudah mengalahkan Adam tuh karena lagunya sebenarnya lebih cocok dengan suaranya daripada Adam, hmmm... . Siapa yang aku rasa akan menang? Gatau juga, bisa Adam, bisa Kris. Ngomong2, mungkin menarik juga yah melihat Kris yang
underdog
musim ini bisa menang, LOL.