ENGLISH
Well, this exciting week is coming to an end, haha... . Next Monday is gonnabe the first day of my two weeks final examination weeks this semester.
Anyway, on Monday the 25th, my friends and I are going to Jakarta again (wew, the fourth time to go to Jakarta this year, the second this month only, hmmm), this time we will go to Dunia Fantasi, haha... . Therefore, yesterday afternoon we went to a travel agent to pay the DP for that trip. After that, we had a culinary day, LOL.
First, we went to a warung bakso in Pasteur. Well, it was the afternoon in Bandung, and as a typical one, traffic jam was everywhere. It took us about 1 hour just to get there, haha. There, I think we met Tompi (an Indonesian artist), haha. After that, we headed to Jalan Aceh to eat kwee tiauw. Well, just to turn around on Pasteur took 30 minutes! Darn it traffic jam!! Anyway, finally we arrived there and ordered fried kwee tiauw and kweetiauw "siram". Well, they were tasty I think, especially the "kweetiauw siram" since it was really unique, hmmm... . After that, we went to DU to buy sate padang, haha... .
See, yesterday really was a culinary day, LOL...
::: bakso Semar I had some days ago
::: me receiving the certificate, hehe. For further story, open
this link
.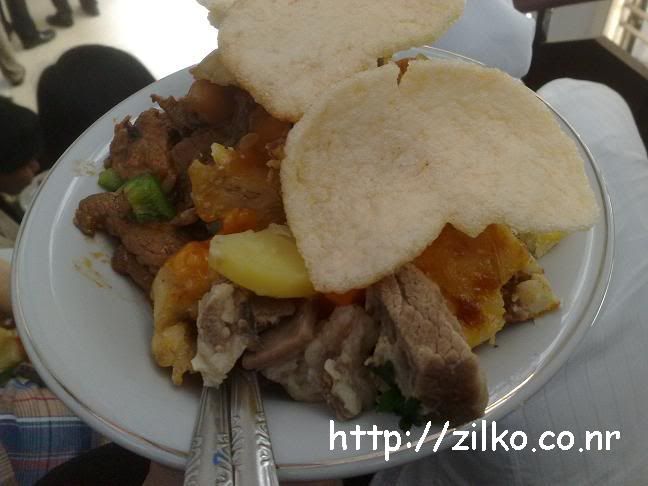 ::: my meal at Dies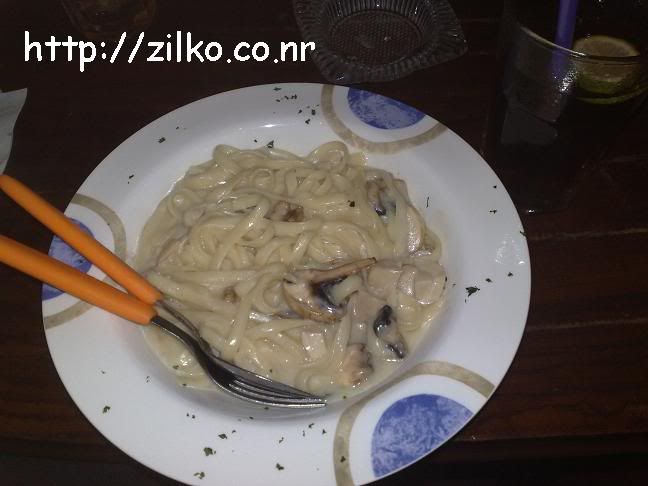 ::: my meal at Warung Pasta : mushroom fettucinni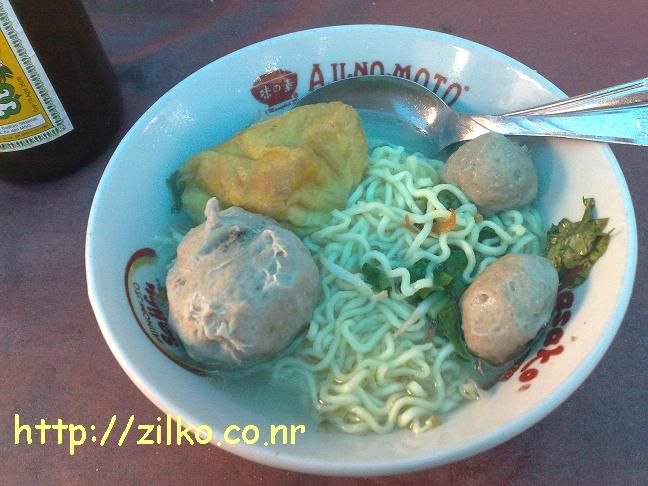 ::: first stop of culinary day : bakso
::: second stop of culinary day : fried kweetiauw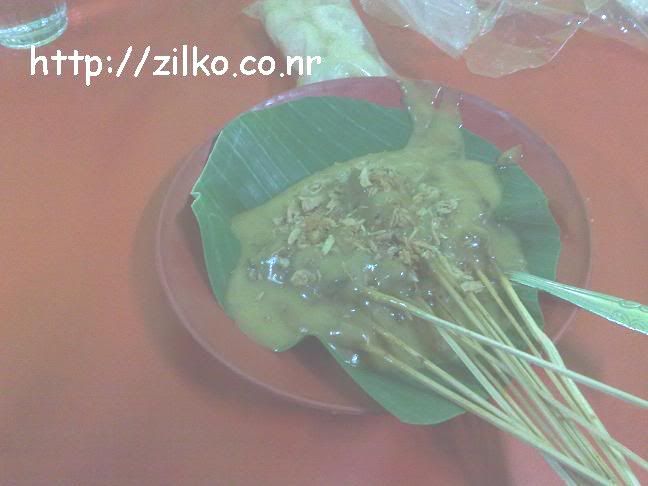 ::: third stop of culinary day : sate padang

BAHASA INDONESIA
Yah, minggu mengasyikkan ini akan segera berakhir nih, haha... . Senin besok akan menjadi hari pertama dari dua minggu ujianku semester ini.
Ngomong2, Senin tanggal 25 nanti, aku dan teman2 akan pergi ke Jakarta lagi (wew, yang keempat kalinya tahun ini, dan kedua kalinya dalam bulan ini saja, hmmm), kali ini kita akan pergi ke Dunia Fantasi, haha... . Makanya, kemarin siang aku dan temenku pergi ke sebuah travel agent untuk membayar DP perjalanan itu. Setelahnya, hari kuliner deh, LOL.
Pertama-tama, kita pergi makan bakso di Pasteur. Yah, kemarin kan sudah sore tuh, dan seperti sore-sore lainnya, macetnya parah sekali dan dimana2. Membutuhkan waktu sejam loh untuk pergi kesana, haha. Disana, kayanya kita ketemu Tompi (artis Indonesia) deh, haha. Setelahnya kita menuju Jalan Aceh untuk makan kweetiauw. Hmm, bahkan ya cuma untk mutar balik di Pasteur memakan waktu setengah jam loh! Dasar macet sialan!! Yah, akhirnya kita tiba disana dan memesan kweetiauw goreng dan kweetiauw siram. Menurutku enak tuh masakannya, terutama kweetiauw siramnya karena unik sekali menurutku, hmmm... . Setelahnya, kita ke DU untuk makan sate padang, haha... .
Nah kan, kemarin memang hari kuliner tuh, LOL...