ENGLISH
So, now I'm back to Yogyakarta. Last Friday evening I caught Turangga Express to go back to Yogyakarta. Well, just following my plan, I didn't sleep during the trip, instead I read a novel and finished it! wahahaha... . I read Agatha Christie's
The Mystery of the Blue Train
, LOL. Yea, I was riding a train and I read a novel about a murder on a train, LOL.
About the novel, I think it was pretty good. I mean, there was more drama than two other Agatha Christie's novels I have read (
Death in The Clouds
and
The Big Four
). In the middle of the story, I made a guess about who might be the murderer and my guess was right!! wahahaha... . Overall, I think it's a good novel.
Anyway, my Saturday was okay. Because I didn't sleep on the train so I started sleeping at 3.45 AM (Turangga arrived at 3.15 AM at Yogyakarta Station) and at 9.30 AM I got up. Yea, it wasn't really a good sleep. Then I had brunch with my dad at a warung sate which sate's is really tasty. haha... . In the afternoon I went to a laptop service to service my laptop.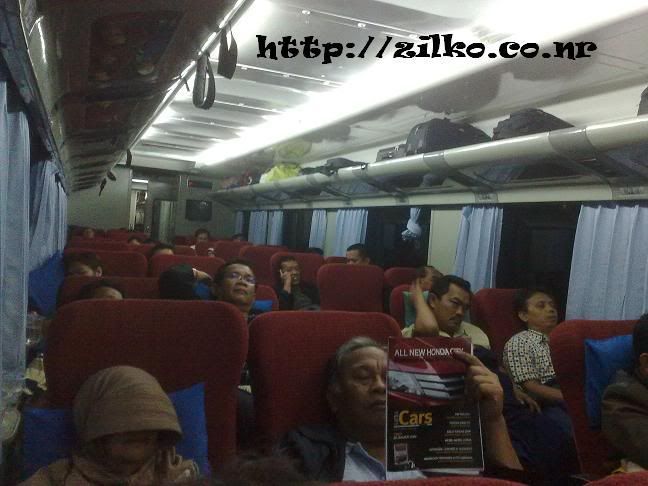 ::: inside Turangga Express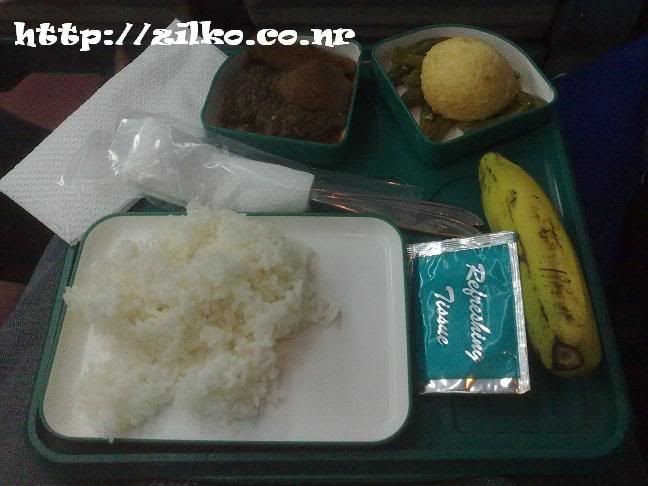 ::: complimentary meal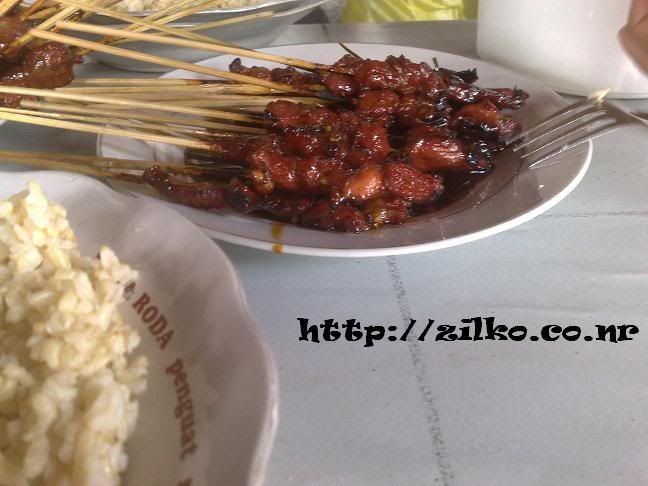 ::: sate kambing (goat sate)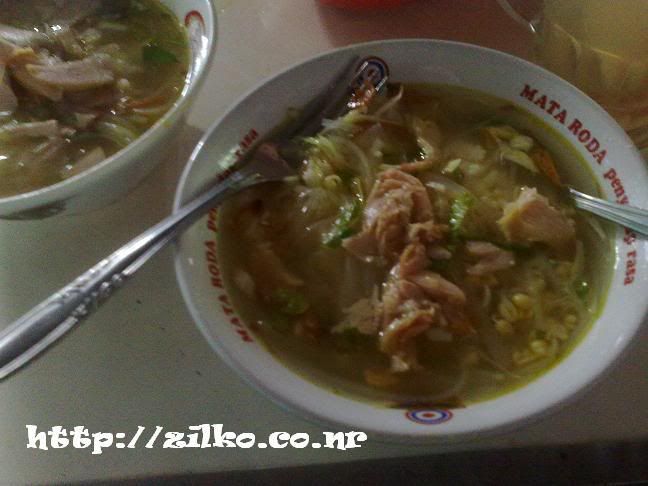 ::: Soto Kridosono I had this morning
::: "

The Mystery of the Blue Train

"

BAHASA INDONESIA
Nah, sekarang aku sudah ada di Yogyakarta neh. Jumat malam kemarin aku naik Turangga untuk balik ke Yogyakarta. Hmm, mengikuti rencanaku, aku nggak tidur sepanjang perjalanan, malah aku baca novel dan menyelesaikannya! wahaha... . Aku membaca novelnya Agatha Christie yang
The Mystery of the Blue Train
(Misteri Kereta Api Biru), LOL. Yea, aku lagi naik kereta dan aku membaca novel tentang pembunuhan di atas kereta, LOL.
Tentang novelnya, aku rasa lumayan loh. Maksudku, ada lebih banyak drama dari dua novel Agatha Christie lainnya yang telah aku baca (
Death in The Clouds
atau Maut di Udara and
The Big Four
atau Empat Besar). Di tengah2 ceritanya kan aku nebak pelakunya siapa dan tebakanku bener loh!! wahahaha... . Secara keseluruhan, aku rasa ini adalah novel yang baik.
Ngomong2, Sabtuku biasa saja. Karena aku nggak tidur di kereta makanya aku baru tidur jam 3.45 pagi (Turangga tiba jam 3.15 pagi di Stasiun Yogyakarta) dan jam 9.30 pagi udah bangun. Ya, nggak nyenyak2 amat sih tidurnya. Trus makan pagi bareng papaku di sebuah warung sate yang satenya enak. haha... . Siangnya aku ke tempat servis laptop untuk servis laptopku.