ENGLISH
Last Friday was such a tiring day for me. I had no plan with my friends, so when last Thursday my mom offered me whether I wanted ro not to go to Solo the next day (Friday), I accepted it. We went there not for vacation or what, but for checking and stocking our shops there,
Kassaya
, there (2 shops and 1 counter).
So, yesterday at 9.20 AM, we left Yogyakarta heading for Solo. At 10.30 AM, we arrived at Solo Square. Two (just as usual) employees (Dewi and Nika) were on duty there yesterday morning. After spending 2 hrs, there we left Solo Square and went to Solo Grand Mall. Before we went to our shop, we had lunch first at SGM's foodcourt upstairs. At 1 PM, we went down to our shop. Two (just as usual) employees (Meli and Tuti) were on duty, and several minutes later, another employee (Asnia) came for the evening shift which starts at 2 PM. There, my mom interviewed a new person for the SPG job in Solo. At 3.45 PM we left Solo Grand Mall and went to ALFA Solo Baru. If at Solo Square and Solo Grand Mall we have '

shop

's there, in ALFA Solo Baru we only have a small counter, so each shift, only 1 employee on duty there (yesterday evening twas Erna). At 6 PM, we went back to Yogyakarta
This morning, when I was still enjoying my precious sleep, there was an EARTHQUAKE here in Jogja!! Well, when I first felt that, I thought twas gonnabe quick, and it would last soon. But it didn't!! I realized that twas pretty long (around more than 5 secs) and I woke my brother up and we went downstair to escape. But otw, the earthquake stopped. Well, twas not really a big earthquake compared to the devastating and destructive 27th May 2006 earthquake I guess... :)



::: quick update ::: (Sun, 21st Jan 07; 9.20 AM)



- As you can read at

one previous entry, I got 70 coupons of lucky draw. Yesterday when I went to Malioboro Mall and looked at the winner list, my name was NOT written there, in other words, I didn't win. Arrrggghhhh..... . Well, that's okay actually

- today at 11.30 AM I'm going back to Bandung catching Argo Wilis Express, so, holiday is really over today... :(


-- commercial break --
::: Kassaya Solo Square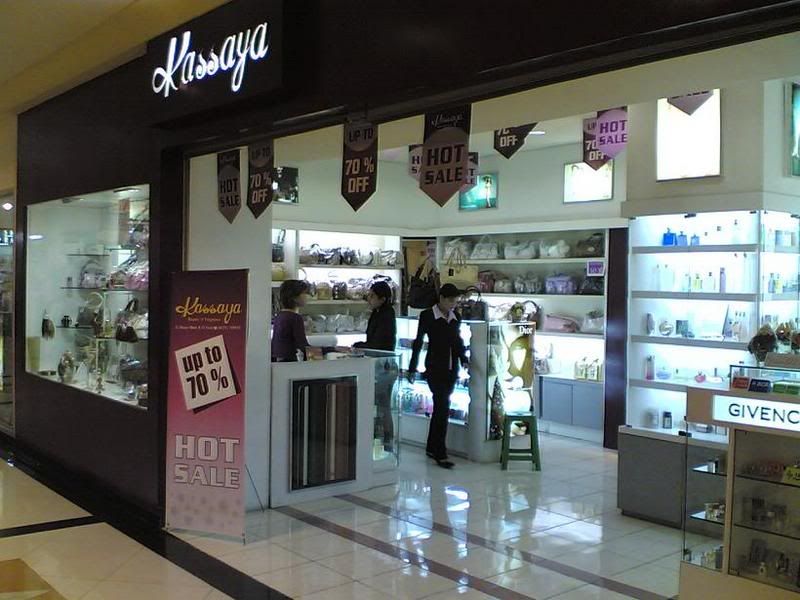 ::: Kassaya Solo Grand Mall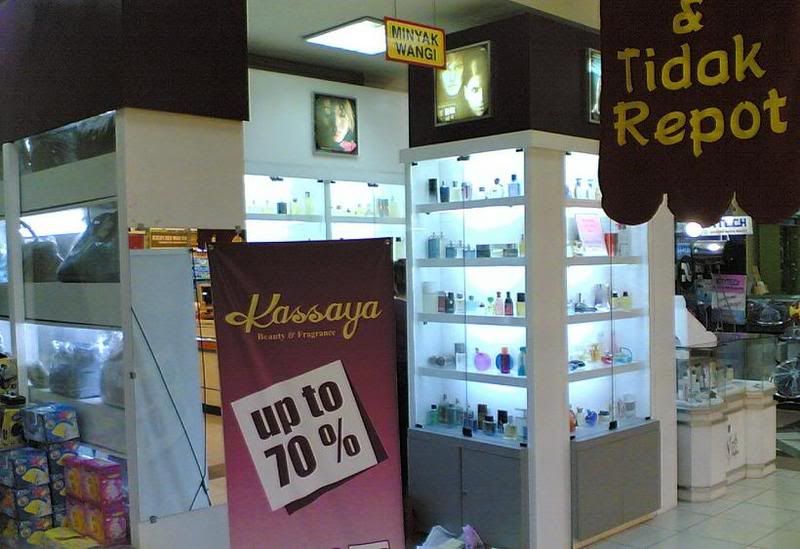 ::: Kassaya Counter at ALFA Solo Baru
-- commercial break ends --

BAHASA INDONESIA
Jumat kemarin adalah hari yang melelahkan buat saya. Aku nggak ada rencana sama temenku sih, jadinya Kamis kemarin waktu mamaku nawarin mau nggak pergi ke Solo besoknya (Jumat), ya aku mau-mau aja. Kita kesana bukan untuk liburan atau apa, tapi untuk mengecek dan menge-stok toko2
Kassaya
disana (2 toko dan 1 counter).
Jadi, kemarin jam 9.20 pagi, kita meninggalkan Yogyakarta dan menuju ke Solo. Jam 10.30 pagi kita sampe di Solo Square. Dua (seperti biasanya) pegawai(Dewi dan Nika) lagi bertugas disana kemarin pagi. Habis menghabiskan waktu 2 jam, kita meninggalkan Solo Square dan pergi ke Solo Grand Mall. Sebelum ke toko, kita makan siang dulu di foodcourtnya SGM di lantai atas. Jam 1, kita turun menuju ke toko. Dua (seperti biasa) pegawai (Meli dan Tuti) lagi bertugas, dan beberapa menit kemudian, pegawai lainnya (Asnia) datang untuk shift sore yang dimulai jam 2. Disana, mamaku juga mewawancarai orang baru untuk pekerjaan SPG di Solo. Jam 3.45 sore, kita meninggalkan Solo Grand Mall dan menuju ke ALFA Solo Baru. Kalo di Solo Square dan Solo Grand Mall kita punya '

toko

' disana, di ALFA Solo Baru kita cuma punya counter kecil, jadinya tiap shift ya dijaga sama 1 pegawai aja (kemarin sore yang jaga Erna). Jam 6 sore, kita balik ke Yogyakarta
Pagi ini, waktu aku masih lagi menikmati tidurku yang berharga, ada GEMPA BUMI lagi loh disini di Jogja!! Waktu pertama aku ngerasain, aku kira bakalan cepet dan cepet selesai. Ternyata ENGGAK!! Aku sadar kalo itu lumayan panjang (sekitar lebih dari 5 detik) dan aku membangunkan adikku dan kita turun ke bawah untuk menyelamatkan diri. Tapi dalam perjalanan, gempanya selesai. Hmm, nggak sebesar dan separah dengan gempa merusak dan menghancurkan 27 Mei 2006 sih ... :)



::: apdet cepet ::: (Minggu, 21 Jan 07; 9.20 pagi)



- seperti yang bisa dibaca pada sebuah postingan yang lalu, aku mendapat 70 biji kupon undian minggu lalu. Kemarin waktu aku pergi ke Malioboro Mall dan ngeliat daftar pemenangnya, namaku NGGAK ada disana, atau dengan kata lain, aku nggak menang. Arrrggghhhh..... . Hmm, nggak papa sih sebenernya

- hari ini jam 11.30 nanti aku akan balik ke Bandung lagi naik Kereta Api Argo Wilis, jadi, hari ini liburanku bener-bener dah selesai deh... :(