ENGLISH
Well, according to my schedule, I was supposed to post an entry yesterday. But guess what? Since I was busy all day long, I got a chance to surf the net on the evening. And when I tried to log in to the internet, I couldn't do that and it's stated that my ID was used by another person!! WTF!! Hw could that be? To use my ID they gotta know my password and noone else knows it. Kinda weird!! I called the service center and noone answered (I know, it's Sunday, hmmmm...). Tomorrow I'm gonna complain!! haha...
Anyway, yesterday was fun, haha... . My friends and I had a photoshoot (LOL) on the evening and we just hanged out until the evening until about 10.20 PM. haha... :) Kinda good as a refreshing thing to do in these super busy weeks. Tomorrow I'm gonna have my first midterm, Mathematical Modelling, hmmm... . Wish Me Luck!! haha... :)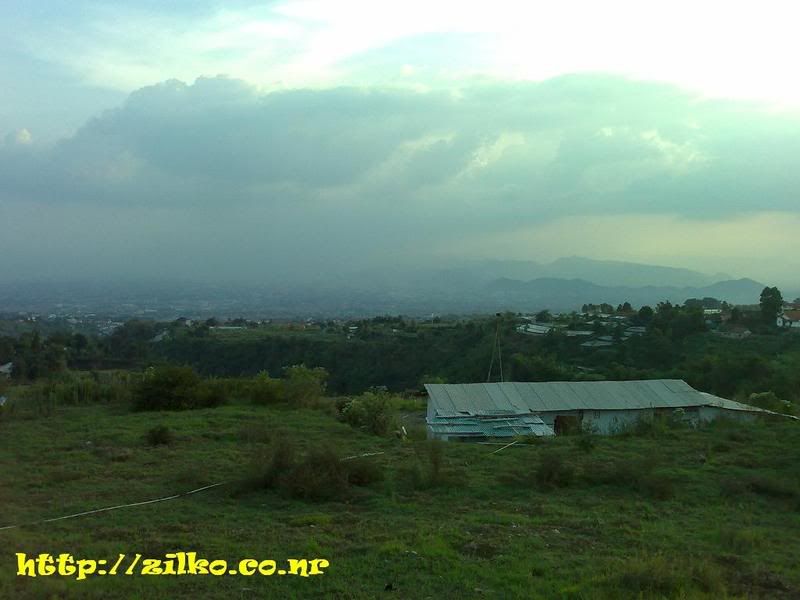 ::: Bandung's View
::: Cianjur's Pesmol Fish, tasty, hehe... ;)
:::

"Mai & Oliver, I'm sorry to tell you that you have both been eliminated from the race

"

BAHASA INDONESIA
Hmm, berdasarkan jadwal, aku harusnya kan posting tuh kemarin. Tapi bagaimana? Karena aku sibuk seharian, makanya aku baru sempat internetan kan malamnya. Dan waktu aku mencoba log in ke internet, aku gabisa melakukannya karena IDku dipake orang lain katanya!! WTF!! Koq bisa?? Aneh kan soalnya orang itu harus tahu passwordku kalau mau pakai ID-ku dan nggak ada orang lain yang tahu koq. Sangat aneh!! Aku telpon pusat servis nya dan nggak ada yang ngangkat (wajar lah, kan hari Minggu, hmmm... ). Besok komplain ah!! haha...
Ngomong2, kemarin benar2 menyenangkan de, haha... . Temen2ku dan aku ada photoshoot (LOL) dan habis itu jalan2 de sampe malam sampe jam 10.20an lah. haha... :) Lumayan deh untuk sarana refreshing di tengah minggu2 sibuk ini. Besok aku akan UTS pertama nih, Pemodelan Matematika, hmmm... . Doakan saya yah!! haha...