ENGLISH
First of all, this is my 600th entry!! It was
this time
it reached the number 500 (about 6.5 months ago). It means in average there were about 15.38 entries per-month, ha3... .
Anyway, as usual, holiday is really fast, haha... . Suddenly now I'm in the end of it and I'm going back to Bandung tonight at 11.10 PM (according to the schedule) catching Turangga Express.
Yesterday I went to Ambarrukmo Plaza and I got my hair cut, haha... . Today I just did my routine, went to the church in the morning then had breakfast at Soto Kadipiro (this is not my routine tho, LOL). Then later in the afternoon my family and I had lunch at Lie Djiong Restaurant. Then, I did my homeworkS, haha... . Anyway, lately Yogyakarta is really hot, I mean, hotter than usual. Many people also feel it.
Well, next week is gonnabe a tiring week, while the week after is gonnabe my midterm week, duh, haha... .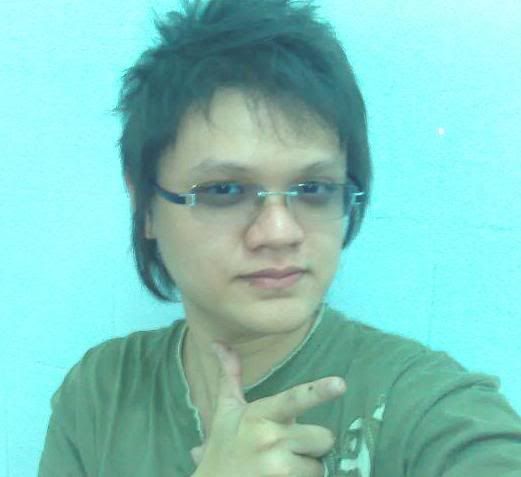 ::: narcist time, LOLz
::: my meal for yesterday, Ayam Goreng Mbok Sabar (Mbok Sabar Fried Chicken)
::: another kue bandung I bought yesterday
::: Soto Kadipiro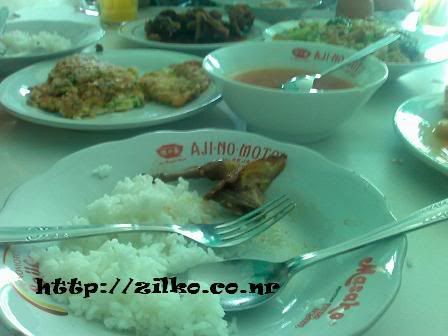 ::: some of our meal at Lie Djiong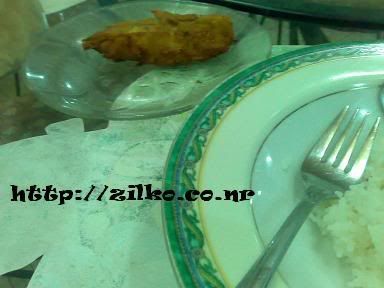 ::: telur ikan goreng (fried fish' eggs)
::: homemade es buah, tasty!! :)

BAHASA INDONESIA
Pertama2, ini adalah postingku yang ke 600!! Adalah pada
waktu ini
loh mencapai posting nomer 500 (sekitar 6,5 bulan yang lalu). Berarti kan ada rata2 15,38 posting sebulan, ha3... .
Ngomong2, kaya biasanya, liburan tu cepet banget yah, haha... . Tiba2 sekarang aku sudah ada di penghujung liburan dan aku akan balik ke Bandung nanti malam jam 11.10 malam (menurut jadwal) naik Kereta Ekspres Turangga.
Kemarin aku ke Ambarrukmo Plaza dan potong rambut loh, haha... . Hari ini sih menjalankan rutinitas, pergi ke gereja di pagi hari kemudian makan pagi di Soto Kadipiro (yang ini bukan rutinitas sih, LOL). Trus siangnya aku sama keluarga makan di Restoran Lie Djiong. Kemudian mengerjakan BEBERAPA PR, hahah... . Ngomong2, akhir2 ini Yogyakarta cukup panas de, maksudku, lebih panas gitu dari biasanya. Banyak orang juga merasakannya.
Hmm, minggu depan akan menjadi minggu menyibukkan nih, mana minggu selanjutnya lagi adalam minggu UTS lagi, duh, haha... .