ENGLISH
So, I have (finally) passed 6 of my 8 midterms, hmmm... . Tomorrow (Wednesday) and Friday I'm gonna have my last two exams. On Thursday evening, I'm catching Evening Lodaya Express (actually I really want to catch Turangga (because of bad experience with Lodaya
this time
) but because of one two reasons so I catch Lodaya, haha...:( ) to go to YOGYAKARTA. Anyway, next Sunday evening I'm going back to Bandung catching Turangga tho, hehe... :)
So, this morning I had a Bahasa Indonesia exam. Well, LUCKY yesterday I studied and read my books and did the exercise there (there was a midterm questions sheet 2 years ago and I did it). Guess what? The questions were all the same!! Wakakaka... LOL. Well, it doesn't guarantee I get 100% correct tho, but at least, it was a bit easier than if all the questions were 'new', haha...
Anyway, yesterday I watched the fourth episode of
TAR 13
. It was an AWESOME episode!! Super great!!! All teams left Bolivia and went to Auckland, New Zealand. Ken & Tina took the FF. The episode was so awesome with many awesome things going on. After taking the FF, Ken & Tina took a HELICOPTER ride right towards the pitstop!! OMG!! That is SO COOL!! The Road Block was also very entertaining!! The contestant gotta match a face tattoo from many dancing Maori Warriors with the design on their hand!! That was SO entertaining. The tense was on, etc. Well, overall it's a great episode!! Well, it proves that the race and tasks don't have to be TOUGH to make the show interesting. Beside
The Toughest Race Ever
doesn't guarantee it will be a great show, in fact, there's a chance it might be a bit boring, hmmm... . We will see... . Anyway, this week The Southern Belles, Marisa & Brooke got eliminated.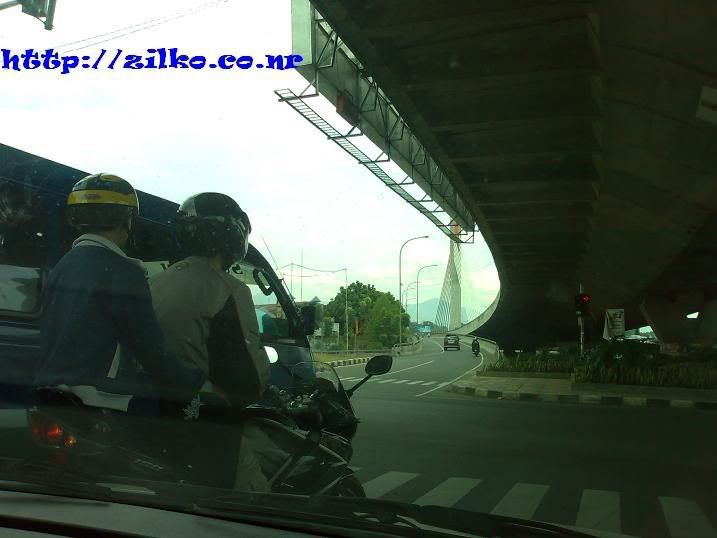 ::: an 'iseng' pic of Pasupati Bridge, haha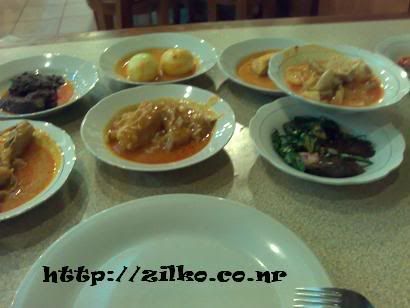 ::: my choice of meal at a Padang Restaurant
::: fried noodle and cornet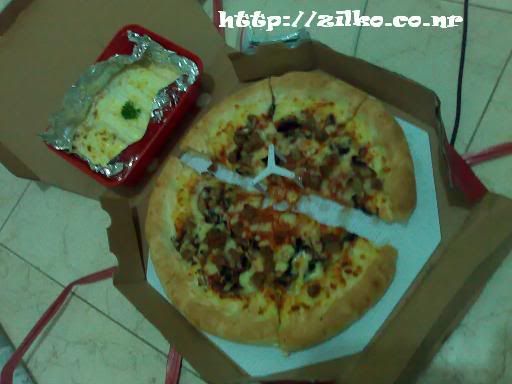 ::: pizza and lasagna I had last night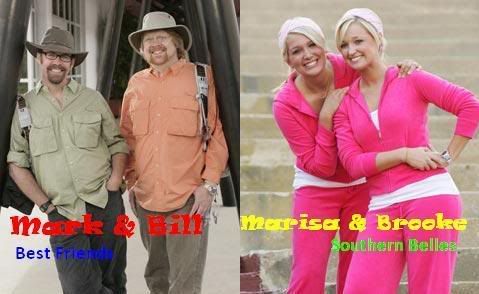 ::: Mark & Bill and Marisa & Brooke, the third and fourth teams to be eliminated on TAR 13.
::: I think this picture is interesting. There are two Merpati's planes, Boeing 737-2S3/adv reg code PK-MBH (flying) and Boeing 737-400 reg code PK-MDO (on the ground) which had an incident yesterday in UPG.
Merpati's picture is courtesy of
Kompas

BAHASA INDONESIA
Jadi, akhirnya aku sudah melewati 6 dari 8 UTS, hmmm... . Besok (Rabu) dan Kamis aku akan ujian dua yang terakhir nih. Trus Kamis malamnya aku akan naik Lodaya Malam (sebenernya sih aku maunya naik Turangga (karena pengalaman buruk dengan Lodaya
waktu ini
) namun karena satu dua alasan jadinya naik Lodaya deh, haha... :( ) untuk pergi ke YOGYAKARTA. Ngomong2, Minggu nanti waktu balik ke Bandung aku naik Turangga sih, hehe... :)
Jadi, pagi tadi aku ujian Bahasa Indonesia. BERUNTUNG kemarin aku belajar dan membaca buku dan mengerjakan perlatihan di sana (kan ada soal-soal UTS 2 tahun yang lalu tuh, dan aku mengerjakannya aja). Dan bagaimana? Soalnya sama persis!! Wakakaka... LOL. Hmm, nggak menjamin jawabanku benar 100% sih, tapi setidaknya kan jadi lebih mudah untuk aku daripada jika semua pertanyaannya 'baru', haha....
Ngomong2, kemarin aku menonton episode keedmpat dari
TAR 13
. Benar2 episode yang SANGAT BAGUS SEKALI!! Keren banget!! Semua tim meningglkan Bolivia dan pergi menuju Auckland, New Zealand. Ken & Tina mengambil FF. Episode ini ada banyak hal keren yang berlangsung loh. Habis mengambil FF, Ken & Tina naik HELIKOPTER untuk langsung menuju pitstop nya!! OMG!! KEREN BANGET!! Road Block nya juga menghibur banget!! Kontestan harus mencocokkan tato wajah dari banyak Prajurit Maori dengan gambar desain tato di tangan mereka!! Benar2 menghibur. Tensi nya juga menyala, dll. Hmm, secara keseluruhan benar2 episode yang keren!! Hmm, ini membuktikan bahwa race tidak harus TOUGH untuk membuat sebuah show menarik. Bahkan,
The Toughest Race Ever
tidak menjamin ini akan menjadi show yang bagus, bahkan ada kemungkinan menjadi agak membosankan, hmmm... . Akan kita lihat... . Ngomong2, minggu ini

The Southern Belles

, Marisa & Brooke tereliminasi.