ENGLISH
Time flies, well I think it flies with the speed of light. Now we arrive at the end of July. My trip to Jogja
this time
felt like just happened yesterday (it was 2 months ago), and in 2 days I have to go back to Bandung again. Arrrggghhhh.... . Time really flies...
Btw, this morning I went to a barbershop and got my hair cut and dyed (again), huehehehehe... :) You can see the result below, he3... :) (I chose to brighten my hair color a bit). Then, this evening one of my best-friends invited me to his 19th birthday "supper"!! I met some old friends, even though some other friends he invited I didn't know them... :) HAPPY BIRTHDAY!! he3... :)
Two days ago I picked my grandma up at the airport (she just came back from Jakarta) and I forgot it was Saturday!! On weekend, flights to Yogyakarta are usually full and the airport is busy. There was a traffic jam!! Arrggghhhh... . About 2 km from the airport I saw my grandma's flight (Garuda Indonesia GA 208) landed and I was in a hurry, calming myself saying that the plane would still have to taxi and park, then my grandma still would still have to take her baggages. Lucky my little bro joined me so on the busy airport, he could walk to the arrival area and I stayed in the trapped-on-the-line car. Lucky because of that I didn't have to park my car, he3... :) After that my grandma wanted to have lunch at Soto Miroso so there we went... :D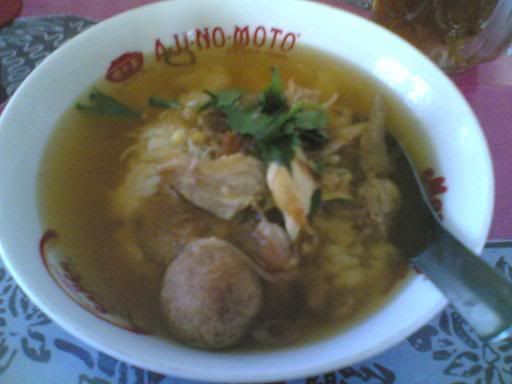 ::: Soto Miroso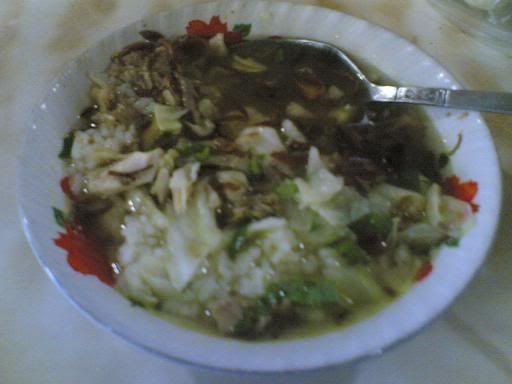 ::: Soto Kadipiro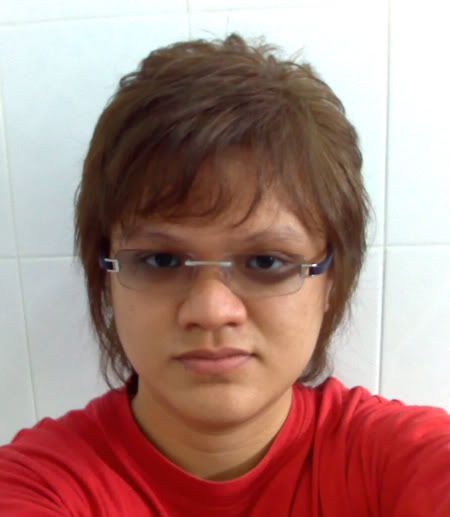 ::: narcist time (1)
::: narcist time (2)

BAHASA INDONESIA
Waktu berlari, malahan aku rasa waktu berlari dengan kecepatan cahaya. Seakrang kita udah tiba di penghujung Juli. Perjalananku ke Jogja
waktu ini
kerasa kayak baru aja terjadi kemarin deh (padahal uda 2 bulan tuh), dan dalam 2 hari aku akan balik ke Bandung lagi. Arrrggghhhh.... . Waktu bener-bener berlari...
Btw, pagi ini aku pergi ke salon dan potong rambut serta mewarna rambut saya (lagi), huehehehehe... :) Bisa diliat deh hasilnya di atas, he3... :) (aku memilih untuk sedikit menerangkan warna rambut saya). Trus, sore tadi salah satu temen baik saya mengundang saya ke acara makan2 ulang tahunnya yang ka 19!! Aku ketemu beberapa temen lama, walau beberapa temen lain yang dia undang aku gak kenal... :) MET ULTAH!! he3... :)
Dua hari lalu aku menjemput nenek saya di airport (beliau baru aja balik dari Jakarta) dan aku lupa kalo itu hari Sabtu!! Di akhir minggu penerbangan ke Yogyakarta kan biasanya penuh dan airportnya sibuk tuh. Nah, macet deh jadinya!! Arrggghhhh... . Sekitar 2 km gitu dari airport aku liat pensawatnya nenek saya (Garuda Indonesia GA 208) mendarat dan aku jadi keburu2 deh, menenangkan diri dengan mengatakan kalo pesawatnya masih harus
taxiing
dan parkir kan, trus nenekku jg masi harus ngambil bagasinya. Nah, untungnya adik saya ikut jadi di bandara yang sibuk, dia bisa turun jalan ke area kedatangan sementara aku tunggu di mobil yang-kejebak-antrian. Untung deh ga harus sampe parkir mobil, he3... :) Habis itu nenek saya pingin makan di Soto Miroso dan kesanalah kita pergi berikutnya... :D