ENGLISH
So, yesterday I went to Solo. It had been pretty a while, the last time I went there was
this time
, almost a year ago, hahaha... :) So, yesterday we (my mom, a senior employee and I) departed at about 8.55 AM. At about 10.10 AM we arrived at Solo Square. Two SPGs were on duty at that time, Dewi and Erna. After about 1 hour and 45 minutes, we left Solo Square and went to Solo Grand Mall.
There we had lunch first. My mom noticed there were some new stalls at the Food Court. Hmmm, I tried one of them which was a Fried Chicken Restaurant. Well, it was pretty tasty, hehehe... ;) But the price was a bit higher than 'Ayam Lombok Idjo' I ate last Wednesday. Then we went down to
Kassaya Solo Grand Mall
and met Melly and Tuti were on duty. At about 3.30 PM we left SGM and went to Solo Baru.
Anyway, I just knew that apparently ALFA's stakes were bought by Carrefour, haha... . Therefore all ALFA stores are renamed with Carrefour. Okay, so at Solo Baru we met Murti for the afternoon shift. At about 5.30 PM we went back to Yogyakarta.
O yea, yesterday the final of
Mamamia
was held and finally Maria was crowned as the winner. Yeaah!! hahaha... ;) I am also happy Via was lost (3rd place) because I think she should have been eliminated the week before, not Brenda.
This morning I went to a printing store to make 3 back-lights for Kassaya. Then we had lunch at Bakso Bethesda. I think it's the most expensive warung bakso in Yogyakarta. One bowl of bakso (look at the pic) costs Rp 11,000.oo!! hahaha... .
::: one spot at Solo Square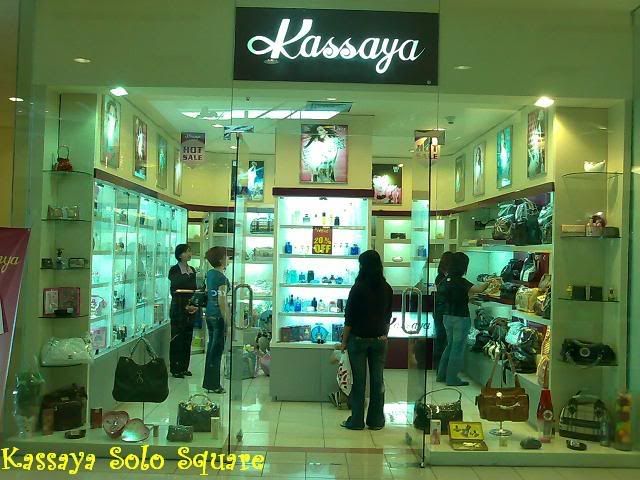 :::

Kassaya Solo Square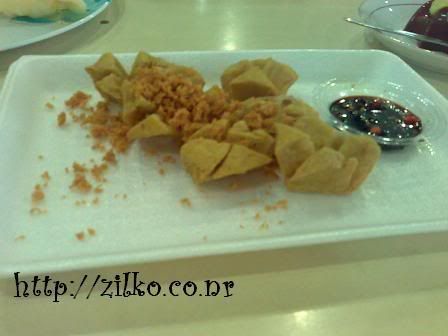 ::: tahu goreng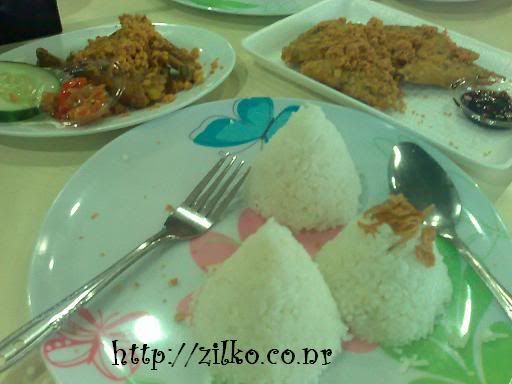 ::: me meal at SGM, fried chicken and tempe goreng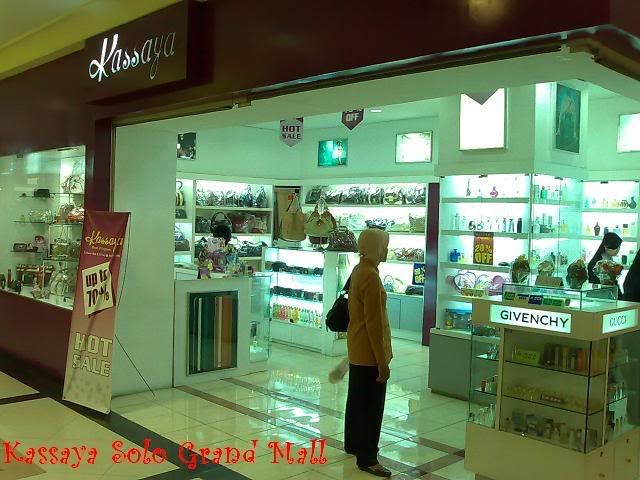 :::

Kassaya Solo Grand Mall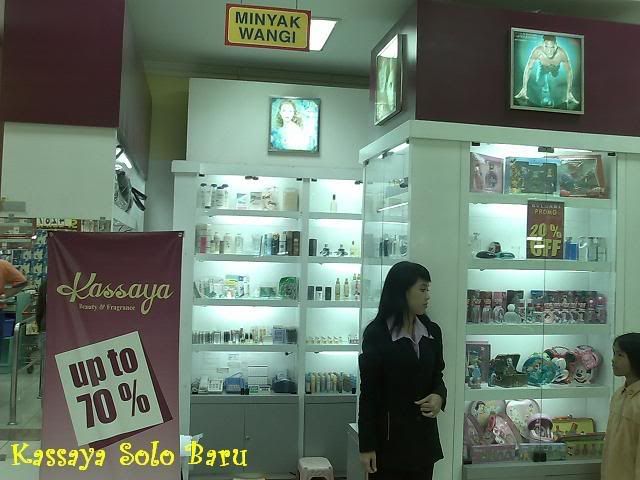 :::

Kassaya Solo Baru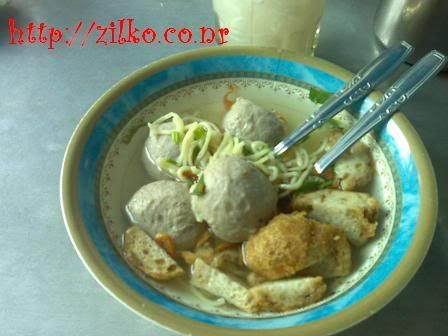 ::: an Rp 11,000.oo Bakso Bethesda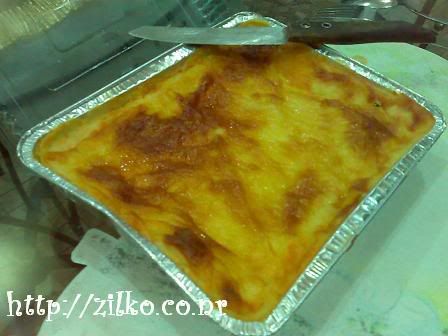 ::: Lasagna

BAHASA INDONESIA
Jadi, kemarin aku pergi ke Solo. Sudah lumayan lama lho aku nggak kesana, terakhir kalinya ya
waktu ini
, hampir setahun yang lalu, hahaha... :) Jadi, kemarin kami (mamaku, seorang pegawai senior, dan aku) berangkat jam 8.55 pagi. Sekitar jam 10.10 pagi kita sampai di Solo Square. Dua SPG sedang bertugas waktu itu yaitu Dewi dan Erna. Setelah sekitar sejam 45 menit kita meninggalkan Solo Square dan pergi ke Solo Grand Mall.
Disana kita makan siang dulu. Mamaku menyadari kalau ada beberapa toko baru lho di Food Court-nya. Hmmm, aku mencoba salah satunya yaitu Restoran Ayam Goreng gitu deh. Hmm, rasanya lumayan enak koq, hehehe... ;) Tapi harganya memang sedikit di atasnya 'Ayam Lombok Idjo' yang aku makan kemarin Rabu. Trus kita pergi turun deh ke
Kassaya Solo Grand Mall
dan bertemu Melly dan Tuti yang lagi bertugas. Sekitar jam 3.30 sore kita meninggalkan SGM dan pergi ke Solo Baru.
Ngomong2, aku baru tau ni kalo ternyata sebagian sahamnya ALFA kan dibeli sama Carrefour, haha... . Makanya sekarang semua Tokonya ALFA namanya diganti jadi Carrefour. Oke deh, jadi di Solo Baru kita ketemu Murti untuk shift siang. Sekitar jam 5.30 malam kita balik deh ke Yogyakarta.
O iya, kemarin kan finalnya
Mamamia
diadakan dan Maria dinyatakan sebagai pemenangnya. Yeaah!! hahaha... ;) Aku juga seneng neh Via kalah (juara 3) soalnya aku rasa dia yang harusnya keluar minggu lalu dan bukannya Brenda.
Pagi tadi aku pergi ke tempat pencetakan untuk bikin 3 backlights untuk Kassaya. Trus kita makan siang di Bakso Bethesda. Menurutku itu adalah warung bakso termahal di Yogyakarta deh. Masak harga semangkok bakso tu (liat di gambar) Rp 11.000,oo!! hahaha... .