ENGLISH
Today is Tuesday. I hung out with my friends this afternoon, one of them is now on his vacation to Indonesia (he studies in Australia). The last time I met him was
this time
. First, we went to Saphir Square to play bowling. We played two games and I sucked at both games scoring only 78 and 101, arrrggghhh... . (no wonder since I hadn't played bowling for about half a year, hahaha.... :D). Then, we went to N** to go karyoke-ing there, hahaha... :) It also had been a really long time since my last time karyoke-ing. The last time I went karyoke-ing was
this time
, about 2 years 2 months and a half ago!! hahaha.... :) Actually I didn't really want to go there because of
this incident
2 years 3 months ago, but since it is cheaper and there was a hope the service would be better, we decided to go there. After 2 hours karaoky-ing, we went to Ambarrukmo Plaza to have dinner at Qua Li (it also had been a long time since I ate at Quali
this time
last year, hahaha... :) ). I ate Sweet-Sour Sauced Chicken and of course, Lumpia Mayonaisse, hahaha... :) After that at 5.30 PM we went back home.
Anyway, yesterday I watched
Wimbledon
's Fourth Round match between Andy Murray (GBR - world rank 12) and Richard Gasquet (FRA - world rank 8). It was such an exciting, amazing and great game!! At first Gasquet pushed Murray and Murray lost 5 - 7 and 3 - 6 on the first two sets. But then, starting at the third set, Murray came to his maximum and pushed Gasquet back making him winning the last three sets by 7 - 6, 6 - 2 and 6 - 4!! Wow!! :)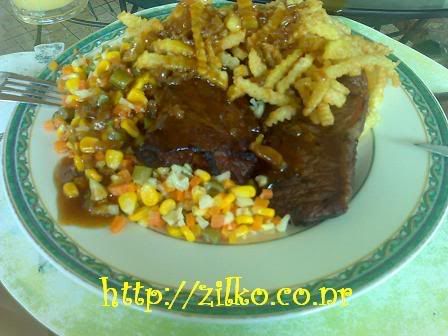 ::: home-made imported beef steak I ate last week
::: J-Co Donuts I bought last weekend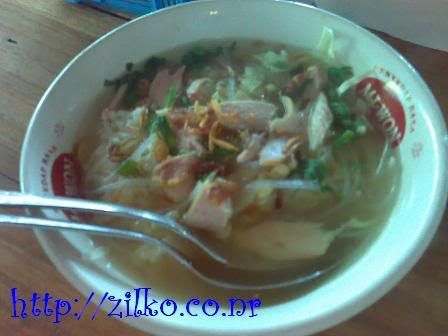 ::: Soto Pak Parmo I ate as breakfast last Sunday morning
::: beef lasagna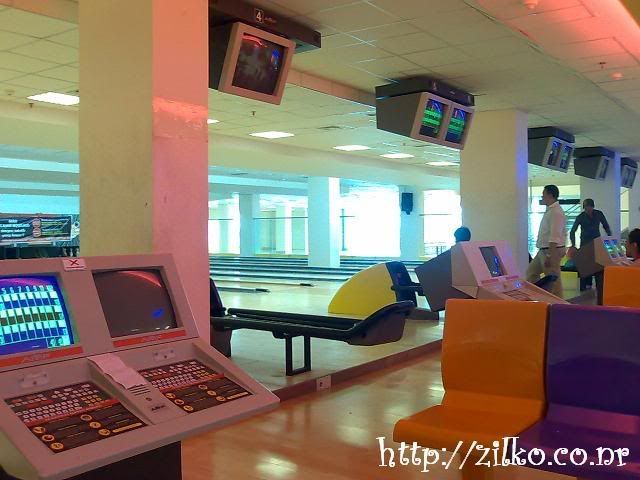 ::: one spot at the Bowling Alley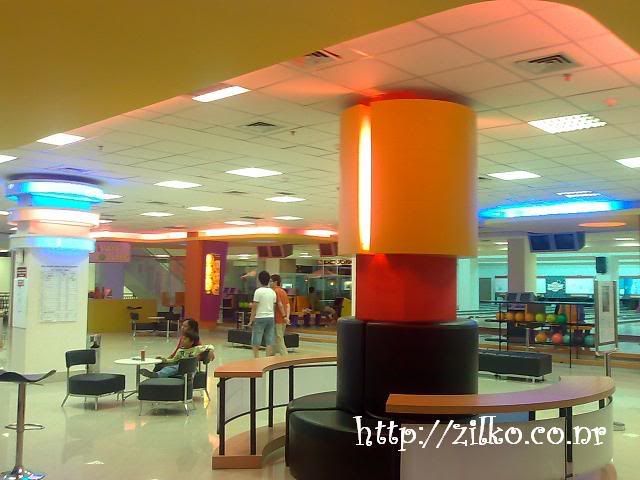 ::: another spot at Bowling Alley
::: my meal at Qua-Li this afternoon: Sweet-Sour Sauced Chicken and Lumpia Mayonaisse (plus rice)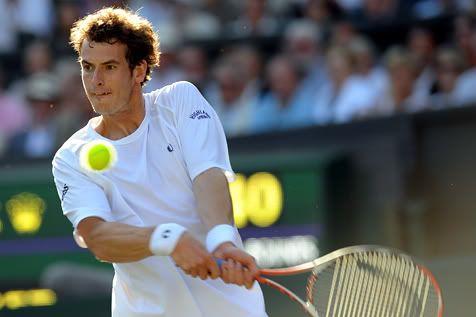 ::: Andy Murray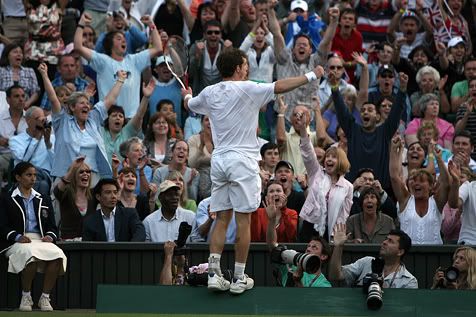 ::: Andy Murray celebrating his victory over Richard Gasquet
note: Wimbledon's Pictures are taken from the
official website

BAHASA INDONESIA
Hari ini adalah Selasa. Aku pergi2 sama temen2ku siang hari tadi, salah satunya sih lagi liburan di Indonesia gitu ceritanya (kan dia kuliah di Australia). Sebelumnya terakhir ketemu dia tu pada
waktu ini
nih. Pertamanya kita pergi ke Saphir Square main bowling. Kita main dua games dan aku mainnya payah ni di 2 game itu cuma dapet nilai 78 dan 101, arrrggghhh.... (nggak heran juga sih kan udah setengah tahun lebih sejak terakhir kali main, hahaha.... :D). terus kita pergi ke N** untuk karaoke-an disana, hahaha... :) Udah lama banget juga sih aku kagak karaoke-an. Terakhir kali karaoke-an itu aku pada
waktu ini
lho, sekitar 2 tahun 2 bulan setengah yang lalu!! hahaha... :) Sebenernya aku malas sih pergi kesana karena
insiden ini
2 tahun 3 bulan lalu, tapi karena lebih murah dan ada harapan pelayanannya jadi lebih baik, ya udah dah kita kesana. Habis karaoke-an selama 2 jam, kita pergi ke Ambarrukmo Plaza untuk makan malam di Qua-Li (udah lama banget juga ni aku kaga makan di Qua-Li, terakhir kali makan disana tuh pada
waktu ini
tahun lalu, hahaha... :) ). Aku makan Ayam Saus Asam Manis dan tentu saja dong, Lumpia Mayonaisse, hahaha... :) Habis itu jam 5.30 malam kita balik ke rumah.
Ngomong2, kemarin aku nonton Babak Keempat dari
Wimbledon
antara Andy Murray (GBR - peringkat dunia 12) dan Richard Gasquet (FRA - peringkat dunia 8). Game-nya benar-benar menarik, menakjubkan, dan seru tuh!! Awalnya Gasquet menekan Murray dan Murray kalah 5 - 7 dan 3 - 6 di dua babak pertama. Namun kemudian mulai babak ketiga, Murray bener2 maksimal dan berhasil menekan Gasquet balik dan ini membuat dia memenangkan tiga set sisanya dengan skor 7 - 6, 6 - 2 dan 6 - 4!! Wow!! :)