ENGLISH
This Thursday, I went back to Bandung again (only after spending almost one week in Yogyakarta). I don't go to Bandung alone this time but with my brother and his friends. They want to have a vacation in Bandung and I accompany them, hahaha... ;) By request, we didn't catch Argo Wilis Express as usual today but caught Morning Lodaya Express instead which departed earlier. Lodaya Express departed at 9.30 AM from Yogyakarta and it arrived at 5.45 PM today. It was so slow, not an express, damn. Train sucks!! Starting 1st July this year, there has been another rescheduling and it caused trains move even slower than before!! WTF!!! It doesn't get any better (faster, more on time) but slower instead.
This weekend probably is gonnabe an exhausting weekend since not only I gotta accompany my brother cs, but also I gotta deal with some stuffs at campus which need to be done pretty quickly, arrrggghhhh....
Anyway, yesterday my dad, my bro and me had lunch at Sate Kambing (Goat Satay) warung near Adisucipto Airport. The satay was delicious, hehehe.... :) On the evening my mom and I had dinner at Bakso Kronelan. It was tasty!! hahaha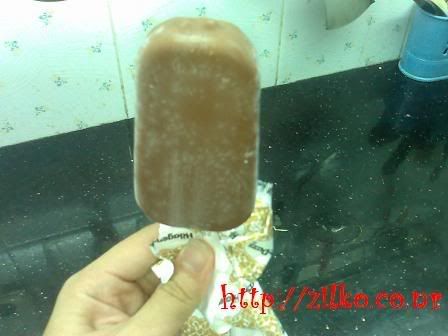 ::: HäagenDazs Ice Cream I ate last Tuesday. Tasty!! :) (Thanks to Sherly so I can type '
ä'
, LOL)
::: our meal: tongseng kikil, gulai kambing (goat gulai) and sate kambing yesterday afternoon. Plus, the picture of the sateman, LOL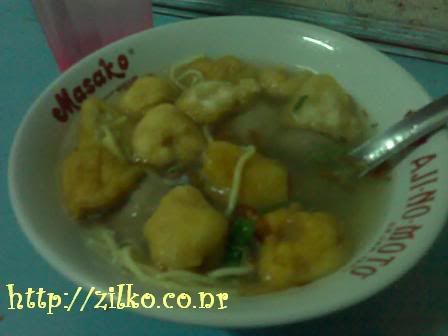 ::: Bakso Kronelan I ate yesterday evening

BAHASA INDONESIA
Kamis ini, aku balik ke Bandung lagi deh (hanya setelah menghabiskan waktu hampir seminggu aja di Yogyakarta). Aku nggak ke Bandung sendirian sih kali ini tapi sama adikku dan teman2nya. Mereka kan ceritanya mau liburan gitu di Bandung dan aku menemani mereka, hahaha... ;) Atas masukan mereka, kita nggak naik Kereta Argo Wilis kaya biasanya dah tadi tapi naik Kereta Ekspres Lodaya yang berangkat lebih dulu dari Yogyakarta. Kereta Lodaya berangkat jam 9.30 pagi dan tiba jam 5.45 sore di Bandung. Lelet banget tu, nggak ekspres, siyal. Kereta Api menyebalkan!! Masa ya mulai 1 Juli tahun ini mereka ada perubahan jadwal dan ini menyebabkan kereta jadi tambah lelet dari sebelumnya!! WTF!! Bukannya tambah baik (cepat, on time) eh malah tambah lelet.
Wiken ini kayanya akan melelahkan ni buat saya soalnya nggak cuma harus menemani adikku dkk tapi juga harus ngurus beberapa hal di kampus neh yang mesti dikerjakan segera, arrrggghhhh....
Ngomong2, kemarin aku, papaku dan adikku makan siang di warung Sate Kambing deket Bandara Adisucipto. Satenya enak loh, hehehe.... :) Malamnya aku sama mamaku makan di Bakso Kronelan. Enak loh, hahaha