ENGLISH
On Thursday night I watched the
thirteenth
episode of
The Apprentice 5
. The task was to create a promotional site about XBOX inside
Walmart
. Each team met their own obstacles. Sean got a great idea but it crashed because the person who he trusted to finish the roof and floor, Adrien, did a poor job by not being able to finish and deliver the roof on time (he even delivered it after the presentation). While
Tammy
got another difficulty by not being respect by her two teammates,
Allie
and
Roxanne
.
IMO, if I gotta choose the design, I think actually Synergy's basic design was better than Gold Rush's (probably Gold Rush's original concept was great, but due to their failure in making it came true, it became a bit crappy). Unfortunately, the execs were right, in terms of selling and product-imaging, Gold Rush's exceled Synergy's on almost every aspects. I guess that was the main reason why Gold Rush won.
About Tammy getting fired, well, I guess the main reason was similar with Trump firing Adam instead of
Felisha
on
Season 4
. He fired Adam because he thought
Alla
- Felisha would be a stronger team than Alla - Adam. Same here, since Allie - Roxanne seemed to have a stronger bond than Allie - Tammy or Tammy - Roxanne, it was not hard to fire Tammy beside she was also The PM and the whole concept was hers.
Btw, this afternoon I tried to make a side-salad just like the side-salad I ate at KIKO
2 days ago
, and it worked!! ha3... :)
Btw, as you could read
here
(haha, so many links today), beside my cellphone, my watch was also stolen. Therefore I have been looking for a new watch, he3... :) After surveying and comparing the price, yesterday I bought a new watch (original from Swiss, as a result, not that cheap though even after 30% off), a GUESS Collection.

Btw, finally I found a way to create a new banner for Kassaya on internet, especially in getting the font of the characters, ha3... :) I used to find it almost impossible to get it... :)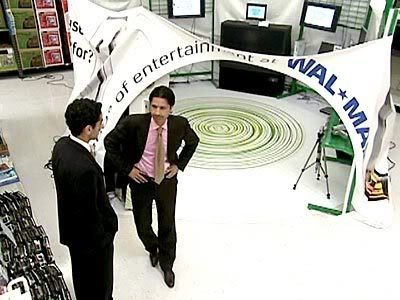 ::: Gold Rush's "

crappy

" design but exceled Synergy's on

product-imaging

and

sales-purpose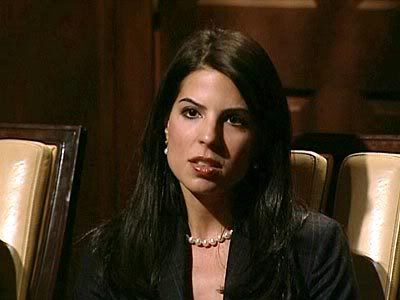 ::: "
Tammy, You Are Fired
"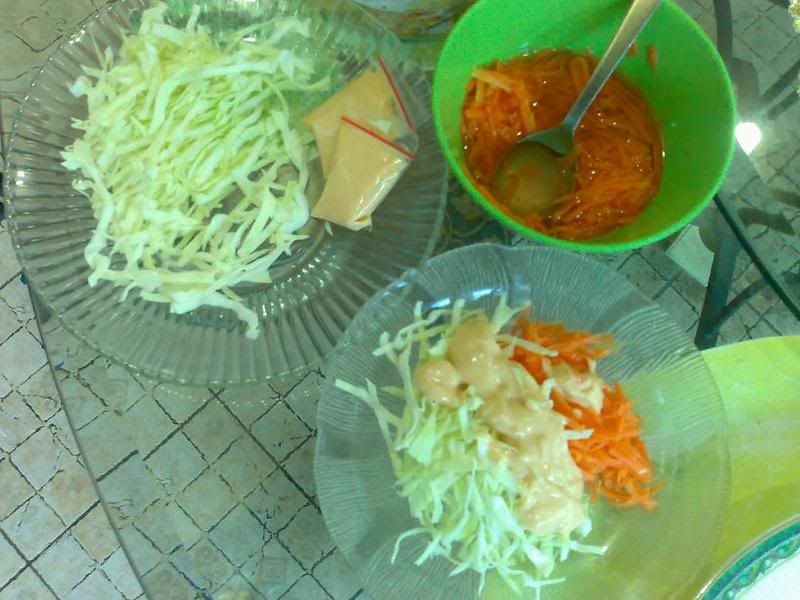 ::: my own-made side-salad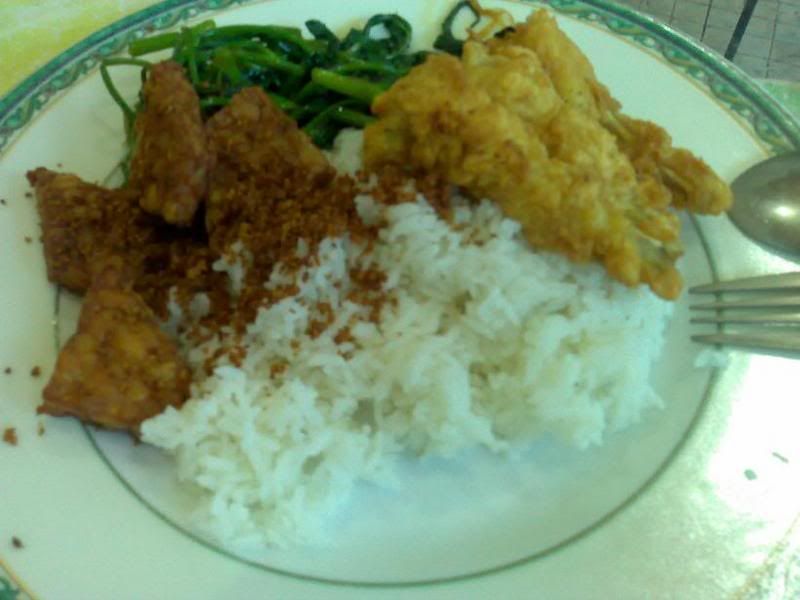 ::: my dinner for yesterday
::: my new watch (I actually also want to attach the pic of my watch and its box but I don't, not to make this blog more heavy to load, he3... :D)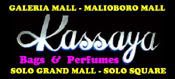 :::

Kassaya

's new banner for internet



BAHASA INDONESIA
Di hari Kamis malem aku nonton episode ke-
tiga belas
dari
The Apprentice 5
. Tugasnya adalah untuk meeancang lokasi promosi untuk XBOX di dalam
Walmart
. Tiap tim menemui kesulitan masing-masing.
Sean
punya ide cemerlang tapi gagal karena orang yang dia percaya untuk menyelesaikan atap dan lantai, Adrien, melakukan tugas dengan payah dengan nggak mampu menyelesaikan dan mengantarkan atapnya tepat waktu (bahkan baru datang setelah presentasi selesai). Sementara
Tammy
menemui kesulitan lain dengan nggak dihormati oleh dua anggota tim-nya,
Allie
dan
Roxanne
.
IMO, kalo aku mesti milih desain-nya, sebenernya aku rasa desainnya Synergy lebih bagus loh daripada Gold Rush (ide asli-nya Gold Rush mungkin cemerlang, tapi karena kegagalan mereka dalam merealisasikannya, malah jadi parah banget tuh). Sayangnya, eksekutifnya bener juga, dalam hal penjualan dan
product-imaging
, punyanya Gold Rush mengalahkan punyanya Synergy hampir di segala aspek. Aku rasa itulah alasan mengapa Gold Rush menang.
Tentang Tammy dipecat, aku rasa alasan utamanya mirip banget sama waktu Trump memecat
Adam
dan bukan
Felisha
di
Season 4
. Dia memecat Adam soale menurutnya
Alla
- Felisha akan menjadi tim yang lebih kuat daripada Alla - Adam. Sama disini, karena Allie - Roxanne kayanya punya ikatan lebih kuat daripada Allie - Tammy atau Tammy - Roxanne, makanya nggak susah untuk memecat Tammy disamping memang dialah PM-nya dan konsepnya adalah punya dia.
Btw, siang tadi aku nyoba bikin salad sampingan kaya salad sampingan yang aku makan di KIKO
2 hari lalu
, dan berhasil loh!! ha3... :)
Btw, seperti yang bisa dibaca
disini
(haha, banyak sekali links hari ini), disamping hape saya, jam tangan saya juga dicuri. Makanya aku udah nyari2 jam baru nih, he3... :) habis men-survey dan membandingkan harga, kemarin aku beli jam baru tuh (aseli dari Swiss, dan sebagai hasilnya, gak murah sih walau sudah didiskon 30% juga), jam GUESS Collection.

Btw, akhirnya aku menemukan cara untuk membuat banner baru di internet buat Kassaya, terutama dalam mendapatkan font karakter nya, ha3... :) Sebelumnya hampir nggak mungkin tuh untuk mendapatkannya... :)