ENGLISH
Actually the Sunday itself wasn't weird at all. In fact, this Sunday was just like another typical Sunday in Bandung. On Saturday night, I stayed up late (until Sunday dawn, haha) and I got up late today, haha...
Well, so then what's weird? Actually, I only had meal once today, this afternoon at about 1 PM. The weird thing is that until this evening, I still am not hungry, wkwkwkw... . That's probably because I didn't do those many things this Sunday, wakakaka
OMG, WTH did I just write?? wkwkwkwkw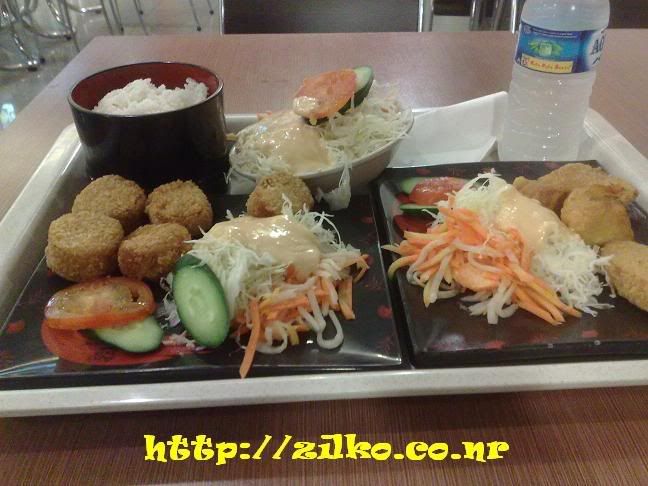 ::: my meal at Hokben some days ago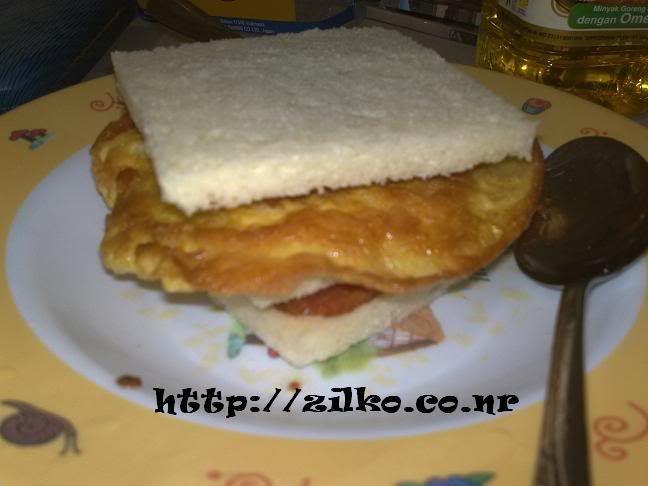 ::: my own creation sandwich, with scrambled egg and fried
ma ling

BAHASA INDONESIA
Sebernya Minggunya sendiri kaga aneh sama sekali sih. Malahan, Minggu kali ini sangat tipikal kaya hari-hari Mingguku di Bandung. Sabtu malam, tentu aja begadang (sampe Minggu dini hari, haha) dan bisa bangun siang neh, haha...
Nah, kalo gitu trus apa dong yang aneh? Sebenernya sih tadi cuma makan sekali doang, di siang hari sekitar jam 1 siang. Hal yang aneh adalah koq sampe semalam ini kaga laper yah, wkwkwkw... . Yah, mungkin karena aktivitasku tadi nggak banyak2 amat seh Minggu ini, wakakaka
Bah, barusan nulis apa seh?? Kaga penting sama sekali, wkwkwkwkw