ENGLISH
Haha, finally now I'm in Jogja. Last Wednesday evening I caught Turangga Express which departed at 7 PM from Bandung. It arrived at 2.20 AM (10 minutes late) at Jogjakarta Tugu Railway Station. Arrgghhh, I couldn't sleep at all during the whole journey, grrr, so uncomfie... :(
Anyway, last Thursday was Chinese New Year. Of course, I got some angpaos. My angpao is never that much, it's pretty much, but not much, haha... LOL. Thursday evening my family and I and some relatives had lunch together at Kedai Tiga Nyonya. Why we chose that restaurant, well, simply because my grandma wanted to eat its 'tahu pong' after reading its ad in a magazine. Later that evening, we had dinner at a new restaurant Gama Candi Seafood. Wah, twas so delicious!! haha... :) Anyway, I ate so much on Thursday, LOL
Then, I watched the eleventh leg of
TARA 2
. All teams went to South Africa and in the end, Ann & Diane got eliminated because they took a wrong flight (via London) while other teams took the earlier flight (via Frankfurt). South Africa was so stunning!! Great!! :)
Friday afternoon, I hanged out w/ my friends. At 12 PM I picked one of my friend up and went around Jogja to wait for 2 PM when my other friend was free, haha... . Then, we went to Ambarrukmo Plaza. My friend said there was a good movie (Indonesian Movie). I hesitated at first since twas 'Indonesian' movie, haha... . The title was 'XL - ExTra Large'. The movie started at 5 PM while we arrived there at 2.30 PM. So we had time to kill. Since we were hungry then we had meal at Pizza Hut, haha... . At 4.30 PM we left PH and walked to the cinema upstairs. At 6.45 PM the movie ended. Yea, my feeling was right, it was horrendous, so bad, I dun like it. Yea, there were some really funny scenes, but I dun get it at all. The story was pretty shallow, unclear, and weird, haha... :) I score it 2 out of 10... . Then, at 7 PM we went back home. Later on tonight just as usual I went to Malioboro Mall...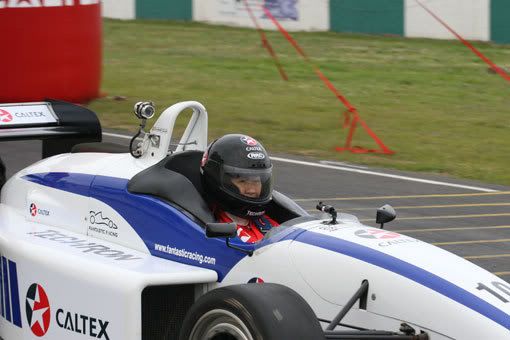 ::: Ann @ The

Roadblock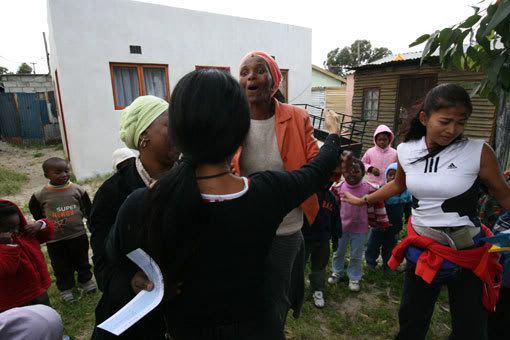 ::: Ann & Diane at the Charity Task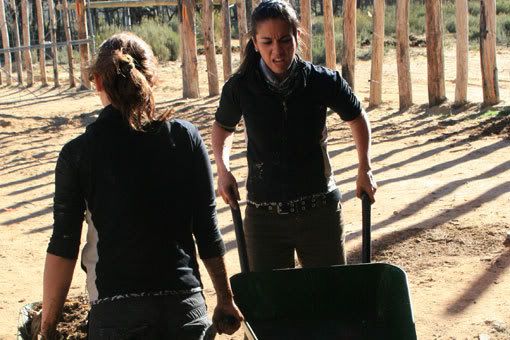 ::: Pamela & Vanessa at the

DETOUR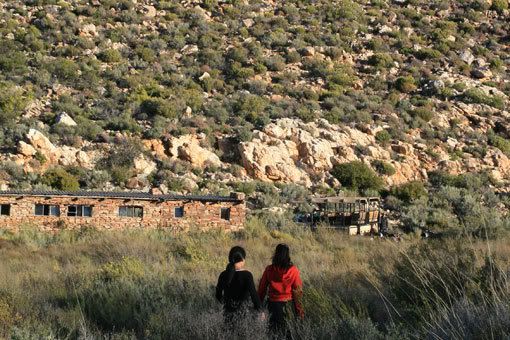 ::: "

Ann & Diane, I'm sorry to tell you that you have both been eliminated from the race

"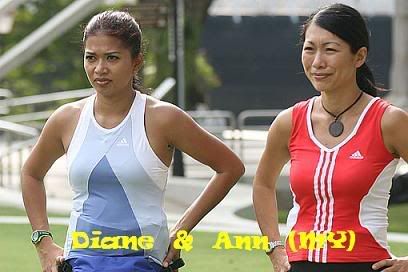 ::: Ann & Diane, the last team to be eliminated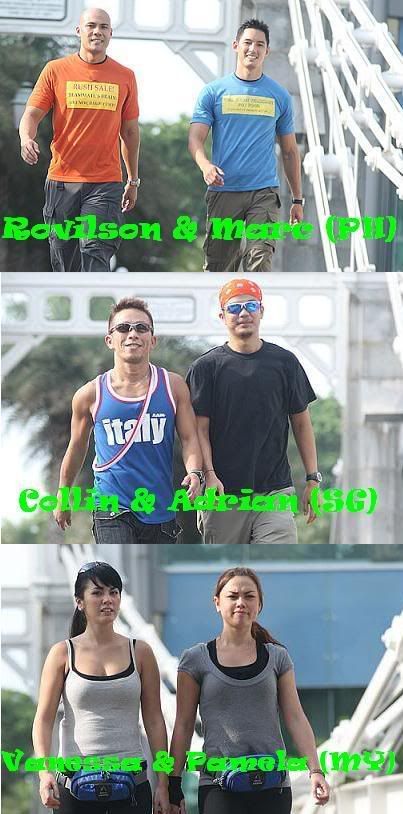 ::: Top 3 of TARA 2. Marc & Rovilson, Adrian & Collin, & Pamela & Vanessa
::: inside Turangga Express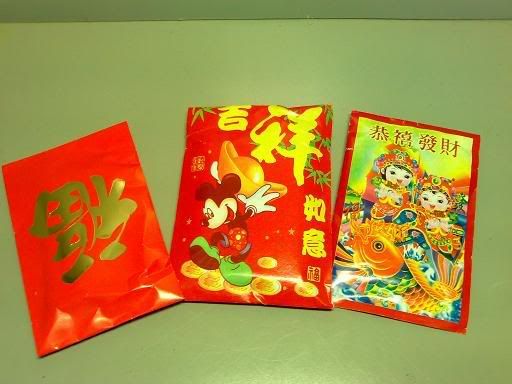 ::: some of my angpaos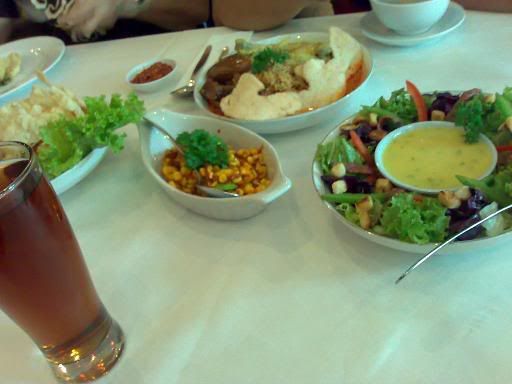 ::: some of our meals at Kedai Tiga Nyonya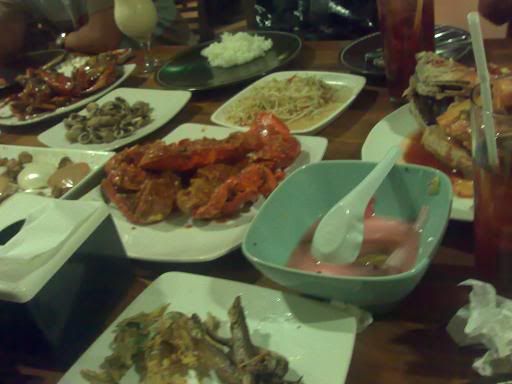 ::: some of our meals at Gama Candi Resto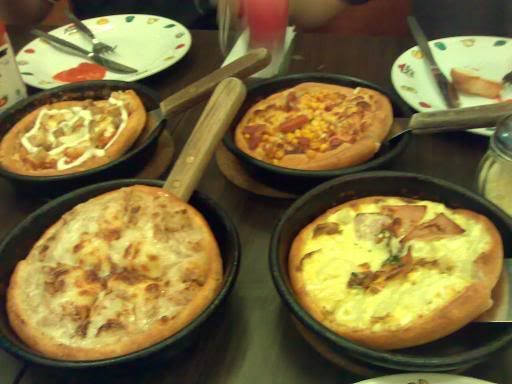 ::: our meal at Pizza Hut
::: martabak I bought yesterday evening

BAHASA INDONESIA
Haha, akhirnya sekarang aku di Jogja. Rabu kemarin aku naik Turangga Ekspress yang berangkat jam 7 malem dari bandung. Sampe di Jogjanya jam 2.20 pagi tuh (cuma telat 10 menit) di Stasiun Tugu Jogjakarta. Arrgghhh, aku gabisa tidur sama sekali ey selama perjalanan, grrr, nggak nyaman bgt... :(
Ngomong2, Kamis kemarin adalah Tahun Baru Imlek. Tentu aja, aku dapet angpao. Yah, angpaoku emang nggak pernah banyak2 amat sih, kemarin sih lumayan banyak, tp jg gak banyak bgt, haha... LOL. Kamis sore aku sekeluarga dan beberapa kerabat gitu makan siang di Keda Tiga Nyonya. Kita milih restoran itu soale nenekku kan pengen makan 'tahu pong' tu habis baca iklannya di majalah. Sorenya kemudian, kita makan malam di restoran baru, Gama Candi Seafood. Wah, makanannya enak loh!! haha... :) Ngomong2, aku makan banyak banget neh Kamis kemarin, LOL
Trus, aku nonton babak kesebelas dari
TARA 2
. Semua tim pergi ke Afrika Selatan dan akhirnya Ann & Diane tereliminasi soale naik pesawat yang salah (transit di London) sementara tim lain naik penerbangan yg lebih awal (transit di Frankfurt). Afrika Selatan bener2 bagus ya!! Hebat!! :)
Jumat siang, aku jalan2 sama temen2ku. Jam 12 siang gt aku jemput temenku dan kita muter2 Jogja deh nungguin jam 2 dimana temenku baru lowong waktunya, haha... . Trus kita ke Ambarrukmo Plaza. Temenku ngomong ada film yg bagus (film Indonesia). Aku ragu awalnya soale kan itu film 'Indonesia', haha... . Judulnya adalah \XL - Extra Large'. Filmnya mulai jam 5 sore sementara kita sampe disana jam 2.30 siang. Artinya kita punya waktu untuk dibunuh. Karena lumayan lapar, ya udah dah makan aja di Pizza Hut, haha... .Jam 4.30 sore kita meninggalkan PH dan jalan ke bioskopnya di atas. Jam 6.45 sore filmnya selesai. Ya, perasaan saya memang benar, filmnya parah bgt, jelek, aku nggak suka. Memang sih ada beberapa bagian yang lucu bgt, tapi ya aneh la. Ceritanya itu dangkal, nggak jelas, dan aneh, haha... :) Aku kasi nilai 2 deh dari 10. Trus jam 7 malem balik dah ke rumah. Malemnya seperti biasa aku pergi ke Malioboro Mall...