ENGLISH

Yesterday my brother was finally allowed to go home. He apparently had passed the critical phase of dengue fever. Though his thrombocyte level wasn't high enough, the indication showed that it had been rising and that was a good sign. The doctor didn't see anything dangerous from it and therefore he allowed my brother to go home, haha.

Anyway, today my craving for "mie jawa" (javanese noodle) has been fulfilled. My friend and I had dinner at a mie jawa restaurant, and to me, it serves the best mie jawa in Jogja. Sure last week I had mie kuah but it wasn't tasty enough. It didn't fully satisfy my craving for it. I also played bowling today, even though I think those two games were the worst games I have played this year, damnit! haha...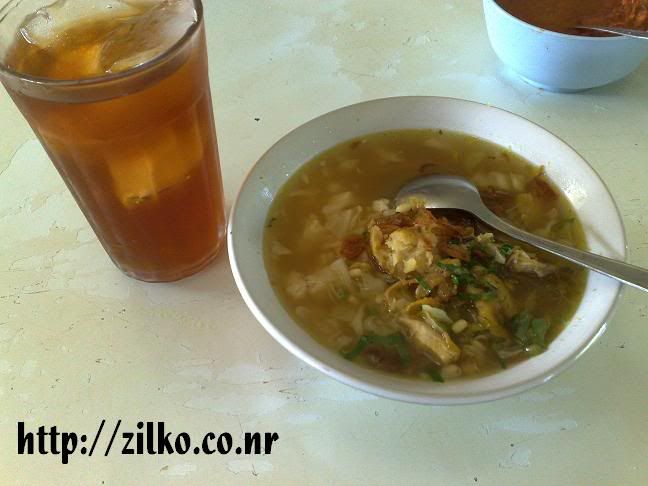 ::: soto sawah


::: mie goreng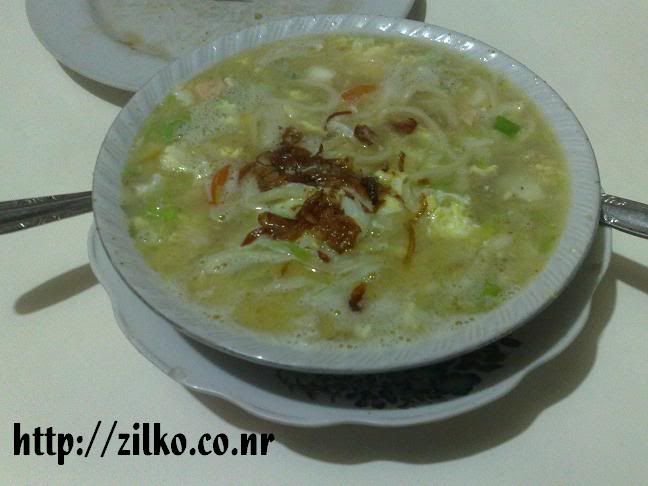 ::: mie godhog



BAHASA INDONESIA

Kemarin adikku akhirnya diizinkan untuk pulang. Dia ternyata telah melewati fase kritis dari demam berdarah. Walau tingkat trombositnya belum tinggi, indikasinya sih levelnya sudah naik dan itu adalah pertanda yang baik. Dokternya tidak melihat apa pun yang berbahaya darinya makanya adikku diizinkan untuk pulang, haha.

Ngomong2, akhirnya hari ini keinginanku untuk makan mie jawa terpenuhi juga. Aku dan temanku tadi makan malam di sebuah rumah makan mie jawa, yang menurutku sih paling enak deh di Jogja. Benar bahwa minggu lalu aku makan mie kuah tetapi rasanya tidak terlalu enak. Makanya mie minggu lalu itu tidak memuaskan rasa keinginanku. Tadi kita juga main bowling dan dua games tadi adalah dua games terburuk yang aku telah mainkan tahun ini, sial! haha...