ENGLISH

I think I had sleep deprivation lately, LOL (kinda exaggerating tho, haha). Last Saturday, I went to Solo with my dad. We went to Solo Grand Mall, Solo Baru, and Solo Square. Well, we also had lunch at Timlo Pak Sastro (a local delicacies). However, I think timlo is not my food, I still don't like it, even Timlo Pak Sastro is probably the most well-known timlo restaurant in Solo. We went back to Yogyakarta at about 5 PM.

Anyway, yesterday my brother was officially graduated from high-school. Well, time really flies!! I still remember my high school graduation
three years ago
.

Tomorrow (this Monday) I'm going to Bandung for two days. Well, I think Bandung is gonnabe really congested these days. Lucky I will only spend one day there and do not have to deal with the congestion for now (beside, my car is now in Jogja), LOL.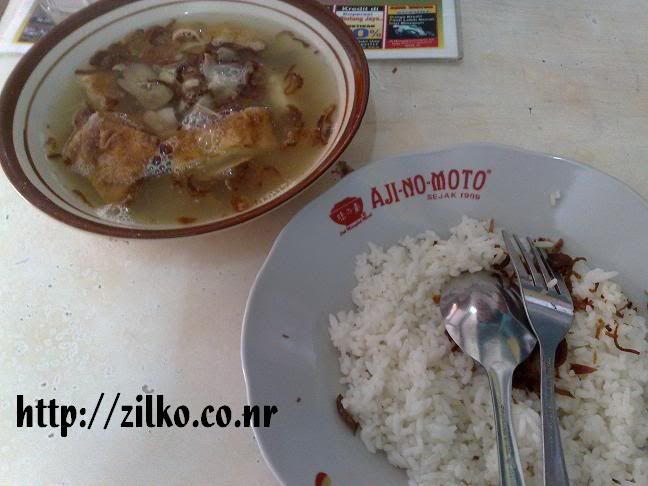 ::: Timlo Pak Sastro


::: Bakso Kadipolo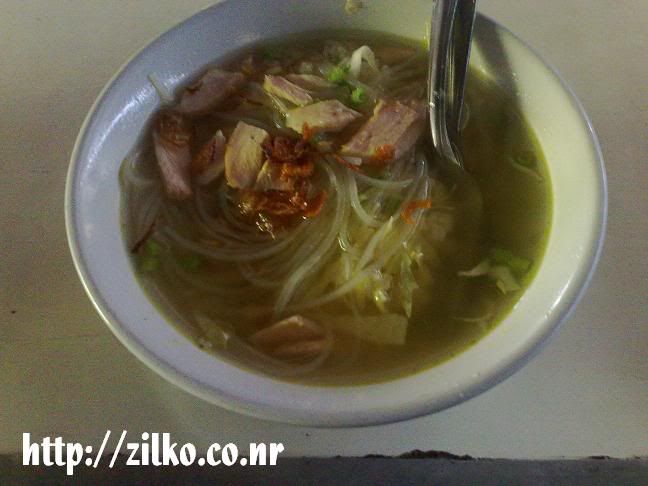 ::: Soto Kridosono



BAHASA INDONESIA

Aku rasa aku mengalami kekurangan tidur akhir2 ini, LOL (yah memang agak dilebih-lebihkan sih, haha). Sabtu kemarin aku pergi ke Solo bersama papaku. Kita pergi ke Solo Grand Mall, Solo Baru, dan Solo Square. Yah, tentu saja disana kita makan. Kita kemarin makan Timlo Pak Sastro (makanan khas Solo). Namun, rasanya memang deh timlo itu ga cocok sama lidahku. Aku masih nggak suka timlo, padahal katanya Timlo Pak Sastro kan rumah makan timlo paling terkenal di Solo. Trus kita balik ke Yogyakarta dan tiba sekitar jam 5 sore.

Ngomong2, kemarin adikku diwisuda secara resmi dari SMA. Wow, waktu benar2 cepat berlalu!! Aku masih ingat wisuda SMA-ku
tiga tahun yang lalu
nih.

Besok (Senin ini) aku akan pergi ke Bandung selama dua hari. Yah, aku rasa Bandung akan benar-benar macet hari-hari sekarang ini. Untungnya aku akan menghabiskan waktu cuma sehari disana dan tida harus berhadapan dengan kemacetan sialan itu kini (di samping itu, kan mobilku memang sedang ada di Jogja), LOL.