Note: this entry will only be written in English... :D

Well, finally last Thursday the pre-episode of
The Amazing Race Asia 3
, The Racers Revealed, was aired. Yeah, TARA is my most fave TV program and it's ON!! Wooohh!!! Okay, this is my review about the teams after they had been revealed:
1. Ida & Tania (Heiress & Actress, Malaysia)
Well, hmmmm, I think they are standards. Really stereotypical. They're famous and rich, and kinda uptown girls. Hmmm, we will see whether or not they can last long on the race. They really are like Shana & Jennifer of TAR 12. Sad to say, they didn't get my attention for now... :(
2. Sam & Vince (best buddies, Hong Kong)
I think this team is quite interesting. Above average. Nothing much to tell...
3. Natalie & Pailin (Beauty Queens, Thailand)
Who doesn't know Natalie Glebova, the Miss Universe 2005? Well, I was attracted with this team at first and now I still like them. However, one thing I hate the most is when Pricila Y (the castings director) said like: "
Sold, on the first 10 seconds
... ". WTF!! I hate it because it means that it's their statuses (BQs) which PUT THEM ON the show!! Hmmm!!! After all the mactors issue now we have this statement? Kinda heartbreaking... :( They need to prove themselves (and I'm NOT BLAMING Natalie & Pailin since it's not their fault, haha, but still they gotta prove themselves, rite? )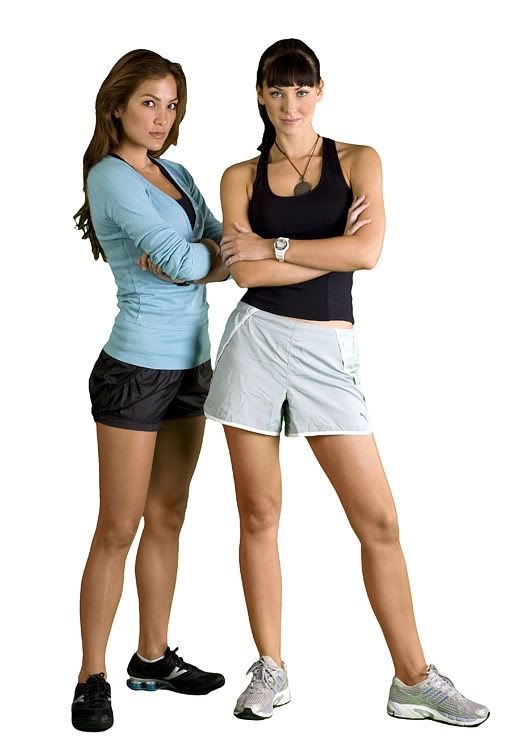 ::: Natalie & Pailin
4. A.D & Fuzzie (Friends for 15 Years, Singapore)
Well, the only ordinary people team on the race. I think they're so unique and interesting to watch. A.D has an
OCD
while Fuzzie is quite the opposite. Fuzzie referred herself as the beach whale, LOL.
::: A.D & Fuzzie
5. Henry & Bernie (Brother & Sister, Malaysia)
Another interesting team. I think their bond is strong and they represent the close brother-sister relationship, hehehe... ;) I think they're strong
6. Neena & Amit (cousins, India)
Well, this cousins relationship also seems to be interesting. We will see. Also nothing much to say
7. William & Isaac (Brothers, South Korea)
I REALLLLYYY LIKE THIS TEAM
!! For now, they're my most favorite team!! hahaha... :) I really love the strong brothers relation, hehe... :) I hope they did well and went far on the race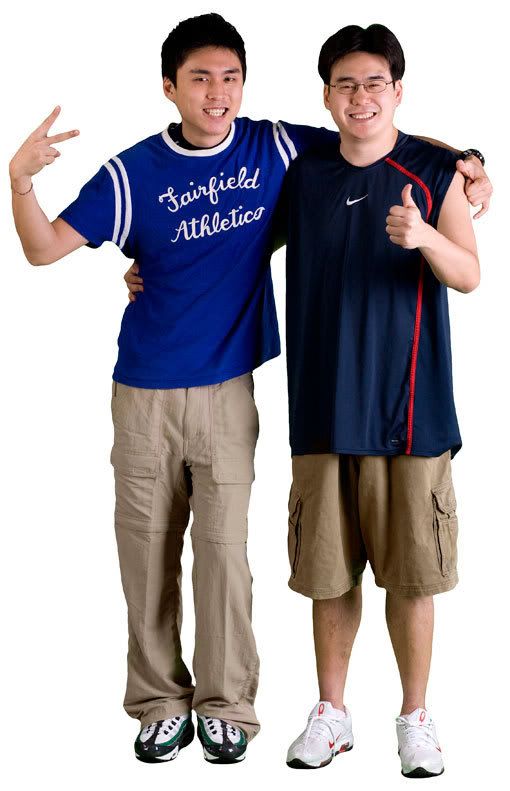 ::: William & Isaac
8. Niroo & Kapil (Father & Son, India)
Hmmm, sad to say, for me they're the least interesting team, hmmmm.... . It might change though
9.Geoff & Tisha (Dating, Philippines)
Wow, the only dating couple on the race, hahaha... :) This team is also interesting and I think they are strong!! :) I like this team too.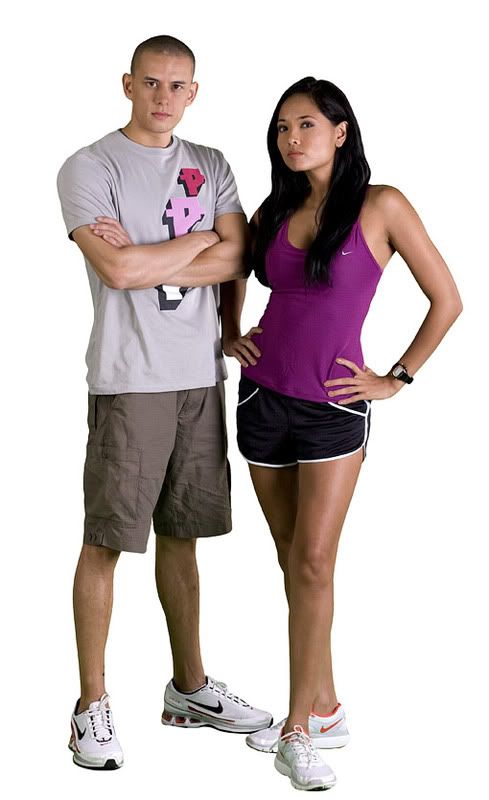 ::: Geoff & Tisha
10. Mai & Oliver (Friends, Thailand)
Another interesting team!! :) I think they are also strong and I also like this team. Anyway, Mai's nickname is Visa, LOL. I think it's gonnabe cool if Oliver's name was Mastercard or Amex, LOLz. j/k
::: Mai & Oliver
In conclusion, my fave teams so far:
1) William & Isaac
2) A.D & Fuzzie
3) Henry & Bernie / Geoff & Tisha / Mai & Oliver
And my bottom two:
9) Ida & Tania
10) Niiro & Kapil


::: TARA 3 Teams (promotional ad)

We will see, TARA 3 is gonna start airing its first leg next week (11th September). Yeah!! I'm so excited!! hehehe... :)