ENGLISH
Previously on
2010 Mid Year Vacation
: After spending one amazing day in Phi-Phi Islands, Zilko and his friends now must leave Krabi.
Day 5 (Tuesday, 15 June 2010)
Our flight to Kuala Lumpur would depart at about 2.10 PM this day. So, we actually still had about half-day in Krabi. However, the day before we already asked the restaurants in Ao Nang Beach about their hour of operation, and they all opened at 10 or 11 AM. Well, whatta time to open! :-( Practically there was nothing to see or enjoy in Ao Nang Beach that morning. So, we decided to really enjoy our rest and got up pretty late.
It turned out that we were lucky because that morning it was raining! Well, lucky the day before, the day where we had our tour, was very shiny. Anyway, after having breakfast and checked-out, we ordered a taxi to go to the airport. They said that the "taxi" had all been booked and the only available vehicle was "pick-up". D*mnit but we had no choice, rite? Okay, we agreed on it. But then it turned out that the "pick-up" was not a "pick-up" I imagined (I thought it was an old uncomfortable pick-up truck), it was A LOT more like a van, with a small open-area in the rear. Basically, I still think it WAS a taxi but operating with different vehicle, haha.
The scenery to the airport was beautiful. Anyway, so we arrived at the airport and checked-in. Btw, just when we arrived at the airport, my friend told me that his clothes were LEFT behind in our hotel!! $&%&#@*&!! Well, nothing else we could do, he just let them go. We then walked to the waiting area and finally at about 1.50 PM we were allowed to board our plane. It was AirAsia's Airbus A320-216 reg code 9M-AFQ in special "ZOOM" Livery flight no. AK 805. Then, we took off from runway 14 and headed to Kuala Lumpur. The weather was not really friendly as there was thick cloud in most part of our short trip to KL, in fact we also experienced a pretty harsh turbulence (well, it was a small turbulence though). At about 4.30 PM we landed at runway 34L of KLIA.
After taking my luggage, we then must find our way to the city of KL. During our (long) transit in KL
two days earlier
, we knew that there was a new alternative way to get to KL, which was by "KLIA Transit", a bus-train service which departed from KLIA's Budget Terminal to KL Sentral Railway Station downtown KL. It only cost 12.5 MYR per pax and we thought it was a competitive price compared to the 9 MYR fare for a bus to downtown KL. That's why we picked it.
So, we got into the bus-stop of Line 6 Bus and lucky enough, we still could catch the 5.25 PM bus (otherwise we would have had to wait for the 5.55 PM bus). The bus departed and brought us to Salak Tinggi Station. After waiting for about 5 minutes, the train came. It really looked like the "KLIA Express" train though :-) Anyway, at about 6.30 PM we arrived at KL Sentral Railway Station. Well, recalling my memory from my five and a half years ago, I knew that this station was not really far from the Monorail Station. So, we looked for it. After asking several people, we finally found the station (d*mn construction, we had to get around pretty far to get there, and bringing a luggage, surely it was not convenient). Anyway, we then realized that the bus service from Budget Terminal stopped at KL Sentral and it was SO MUCH CLOSER to the monorail station!! Haha, we should have taken the bus (but it might take longer to get to the city). Btw, why did I find the monorail not as cozy as five and a half years ago? Hmmmm...
Anyway, so we finally arrived at our hotel: Tune Hotels at Downtown KL. After putting our luggages in our room, we left the hotel and decided to look for dinner. We went to Bukit Bintang Street (as it was easy to reach there, we just needed to catch the monorail). Bukit Bintang was (still) VERY CROWDED. I liked the atmosphere, haha... :-) We had dinner at this chinese food stall. Then, we walked around the area.
At about 10 PM, we went back to our hotel.
Day 6 (Wednesday, 16 June 2010)
We had nothing much to do this day. D*mn, we should have spent 2 nights in KL tho, haha. Anyway, because of the not so convenient experience we had the day before plus because we had already saved some money, we decided to spoil ourselves by taking a taxi to get back to KLIA :-)
To make long story short, so finally we boarded our flight back to Singapore. It was AirAsia's Airbus A320-216 reg code 9M-AFS flight no. AK 707. We took off from runway 34R and we left Kuala Lumpur. About 50 minutes later, our flight landed at runway 20R of Singapore Changi Airport.
That day, we just went to Newton to have dinner. That was it. Singapore was boring for me :-)
Day 7 (Thursday, 17 June 2010)
Even though I found Singapore boring, at least there was still one exciting destination I could go to,
The Universal Studios
in Singapore. Thinking that there was no parameter to say a theme park was "full", we didn't get there as early as possible. We got there at about 10.30 AM :-) But then, a bad news came: the ticket had already been
SOLD OUT
until (the next) SUNDAY!! WTH!!! That was crazy and totally unexpected!! How do we say a theme park is "full"?? Strange, rite?? (come to think about it, there is one parameter I can think about to say a theme park is "full" though, it is related to
queueing theory
in mathematics). Well, we had no other option than leaving the park :-( (but at least I still managed to get a picture in front of the well-known "Universal Globe").
Then, I knew that there was also a well-known circus currently playing in Singapore, Voyage de La Vie. When we got to the counter, the tickets also had been sold out until July 2nd!! Arrrrgggghhhhh....
I guess we lost our Fortune Goddess that day, LOL. So, we just walked around Sentosa Island. I also played LUGE and SKYRIDE, my favorite ride in the island. (btw, there was a new track at LUGE :D). Bored, we then left Sentosa and went to Orchard Rd. Anyway, speaking about Orchard Road, I was lucky because the day before, the road
was flooded
!!!
That was it.
Day 8 (Friday, 18 June 2010)
Well, this day, I was scheduled to get back to Indonesia. I ordered a taxi to pick me up at about 8 AM (I brought two luggages). After checking in at the very-crowded AirAsia's Desk, I went to my gate.
At about 11.10 AM I boarded my plane back to Yogyakarta. It was Indonesia AirAsia's Airbus A320-216 reg code PK-AXJ flight no. QZ 7139. We took off from runway 20R of Changi Airport. About 1 hour 40 minutes later, my flight landed at runway 09 of Adisucipto International Airport in Yogyakarta. This marked the end of this Mid-Year Trip.
THE END
L : Keyboard in Thai. Lucky at least it still had Latin Letters :-)
R : A beautiful Scenery on our way to Krabi Airport.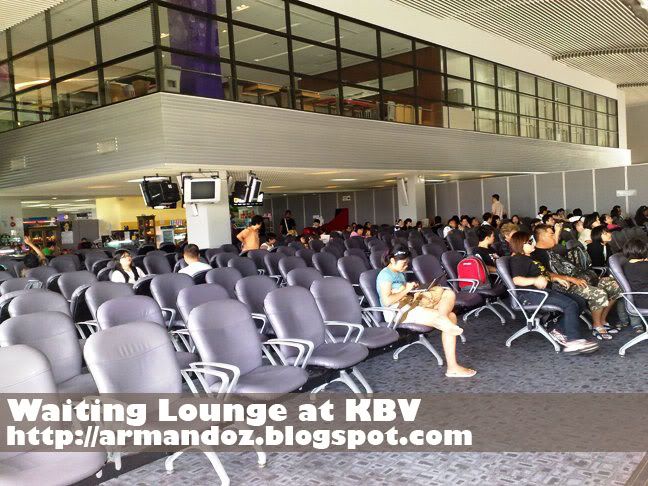 L : International Waiting Lounge at Krabi Airport.
R : This is how it looked like outside our window during our Krabi - Kuala Lumpur flight.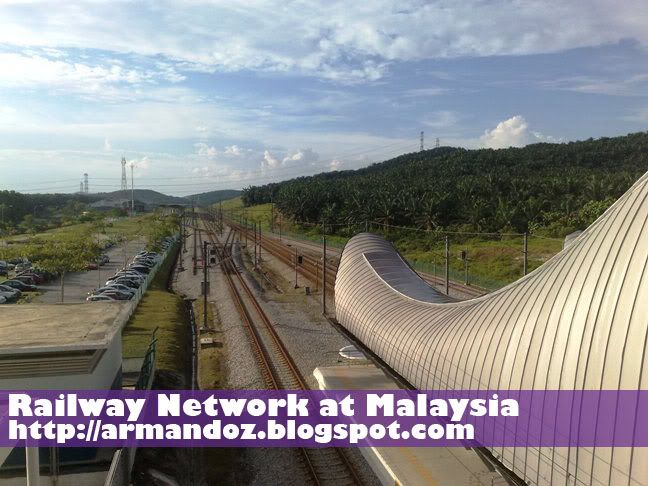 L : AirAsia's Airbus A320-216 reg code 9M-AFQ in special livery just after landing at KLIA from Krabi as AK 805.
R : A railway network in Malaysia, as seen from Salak Tinggi Station.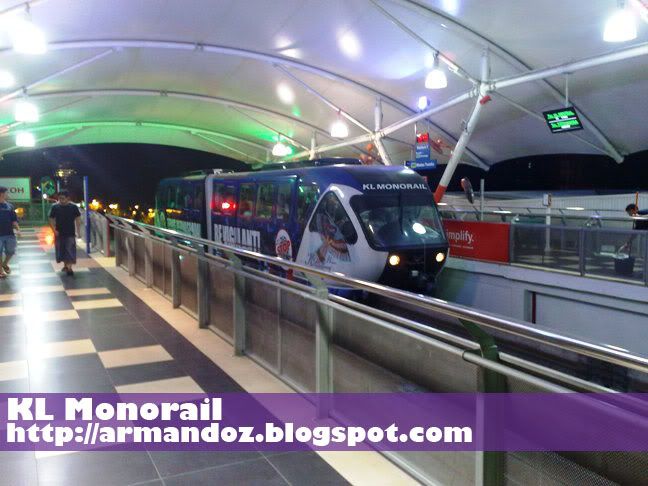 L : The train of KLIA Transit.
R : KL Monorail at Medan Tuanku Railway Station.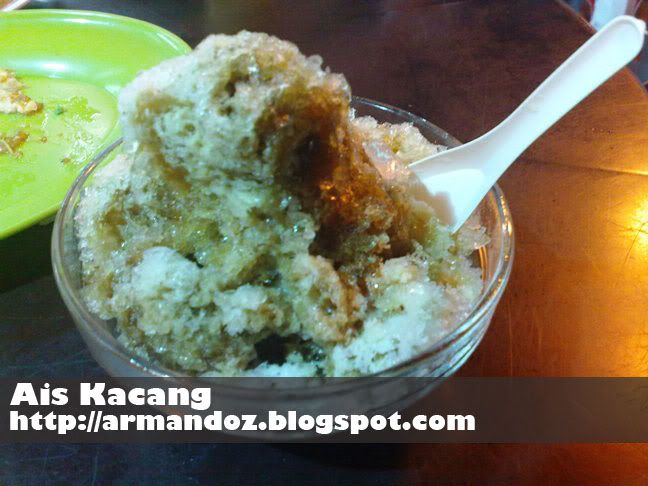 L : Crowded Bukit Bintang Street.
R : Ais Kacang.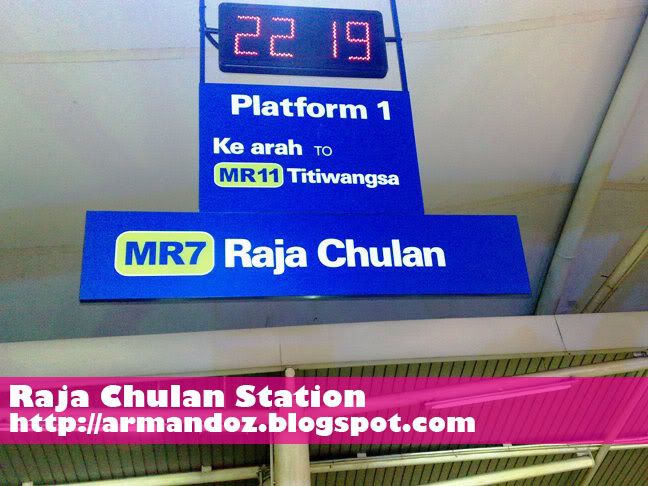 L : Busy Bukit Bintang Crossroad and Bukit Bintang Monorail Station.
R : Raja Chulan Monoral Station.
L : Highway to KLIA.
R : AirAsia's Airbus A320-216 reg code 9M-AFS was ready to fly to Singapore as AK 707.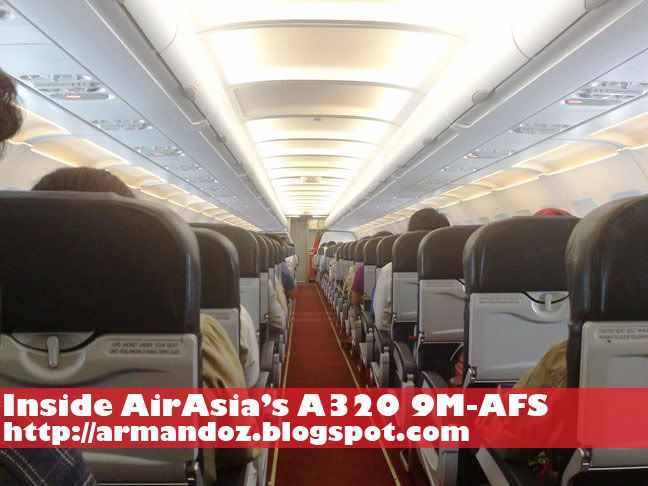 L : Inside AirAsia's Airbus A320-216 reg code 9M-AFS flight no. AK 707 to Singapore.
R : Our meals at Newton that day.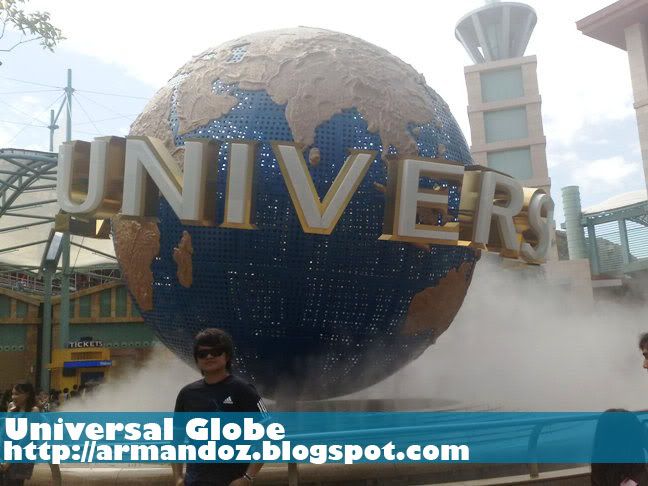 L : The well-known Universal Globe.
R : Hollywood Avenue at Universal Studio. I wasn't allowed to get in there :-(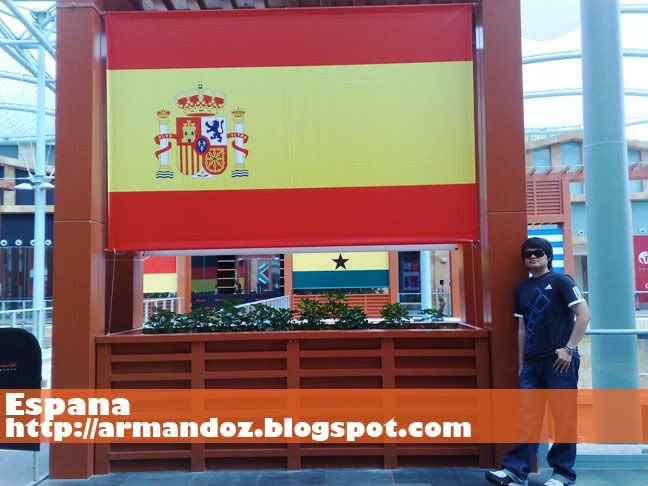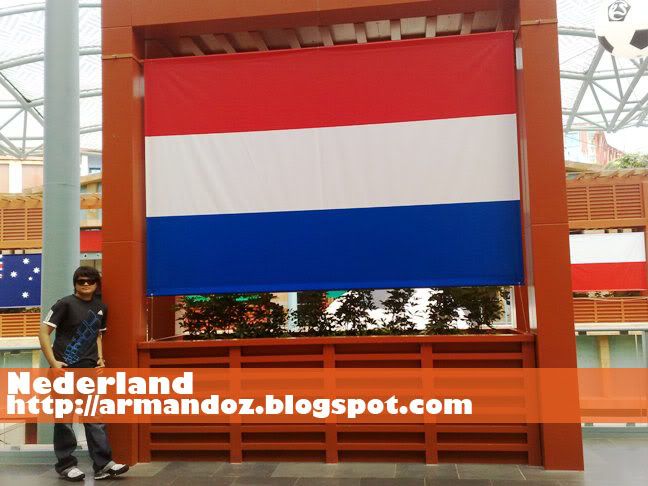 Note : Weird enough, I ONLY took pictures with these two flags and both Netherlands and Spain made it to this year's World Cup Final!!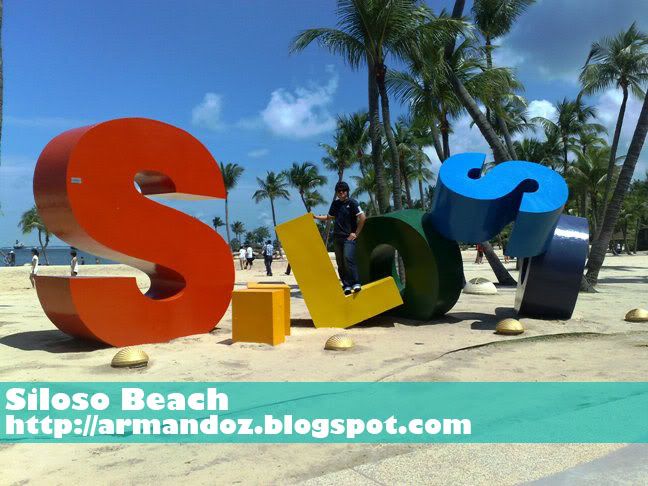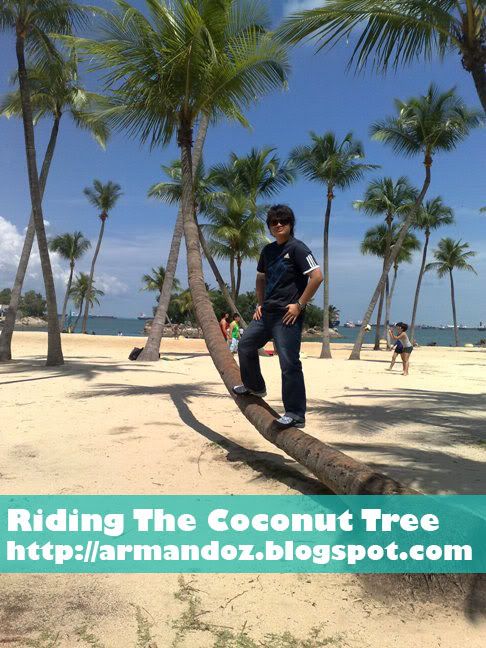 L : Siloso Beach.
R : One Spot at Siloso Beach.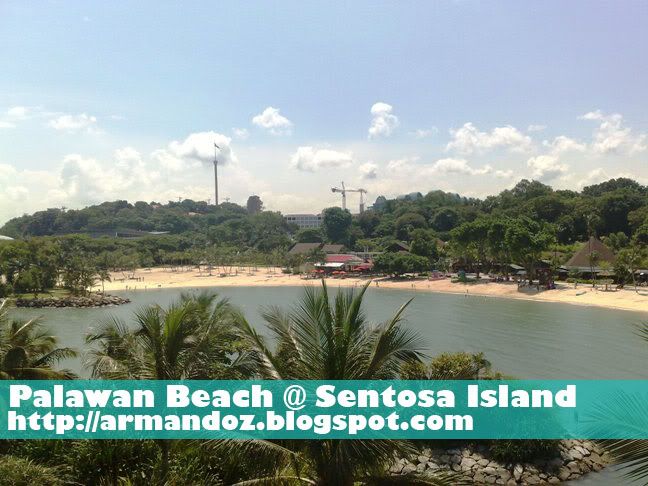 L : The Southern Most Point of Continental Asia, at Sentosa Island.
R : Overlooking Palawan Beach at Sentosa Island.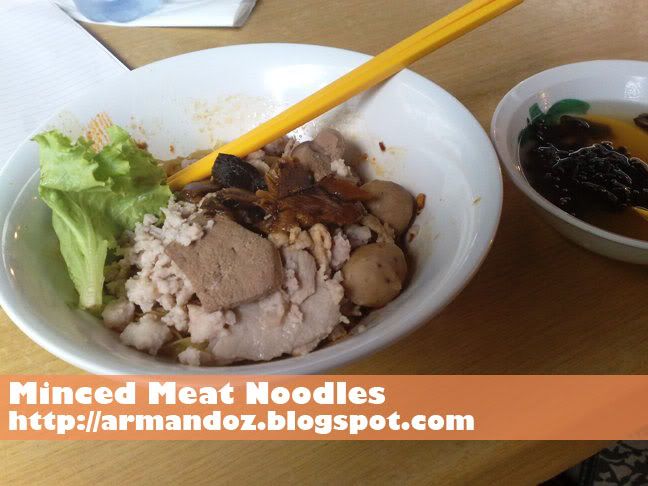 L : A cute Poodle Cloud I saw.
R : Minced Meat Noodle at Orchard, tasty!! :-)
L : MRT's train in Singapore.
R : Qantas A380-800 reg code VH-QQC was ready to fly her part of the "Kangaroo Route", Singapore - Sydney.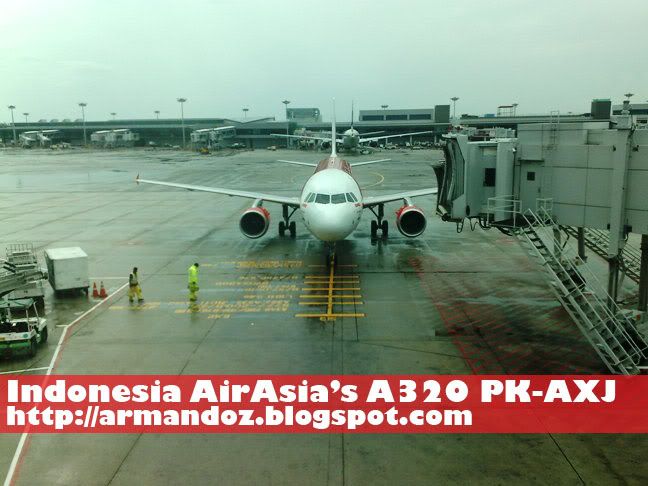 L : Indonesia AirAsia's Airbus A320-216 reg code PK-AXJ which would bring me back to Yogyakarta as QZ 7139.
R : Two Layers. This is how it looked like during my trip back to Yogyakarta.

BAHASA INDONESIA
Sebelumnya dalam
2010 Mid Year Vacation
: Setelah melewati sehari yang mengagumkan di Kepulauan Phi-Phi, Zilko dan teman2nya kini harus meninggalkan Krabi.
Hari 5 (Selasa, 15 Juni 2010)
Penerbangan kami ke Kuala Lumpur baru akan terbang pada pukul 2.10 siang di hari ini. Jadi, sebenarnya kami masih memiliki waktu selama setengah-an hari di Krabi. Namun, sehari sebelumnya kami sudah tanya2 ke beberapa restoran di Pantai Ao Nang mengenai jam buka mereka, dan kebanyakan buka jam 10 atau 11 pagi. Duh, nanggung banget kan waktunya! :-( Jadinya sih bisa dikatakan nggak ada yang bisa dilihat atau dikunjungi lagi deh di Pantai Ao Nang pagi itu. Jadi, kami memutuskan untuk santai-santai aja dengan bangun agak siang dikit.
Ternyata kami beruntung loh, soalnya pagi itu hujan! Untungnya sehari sebelumnya, hari dimana kami ikutan tur itu, kan cerah banget. Ngomong2, setelah makan pagi dan check-out, kami memesan taksi untuk pergi ke bandara. Katanya sih "taksi"-nya sudah habis dan kendaraan yang ada cuma "
pick-up
" aja. Waduh, gimana nih tapi nggak ada pilihan lain kan? Ya udah deh kami setuju. Tapi ternyata kendaraan "
pick-up
"-nya ini tuh bukan kaya "
pick-up
" yang aku bayangkan loh (kan aku bayangin berupa kendaraan kaya truk tua gitu yang ga nyaman), ternyata SANGAT mirip mobil biasa, dengan sedikit bak terbuka di belakang. Ya menurutku sih kendaraan kaya gitu masih bisa disebut taksi lah cuma pake mobil yang lain aja, haha.
Pemandangan menuju bandara indah juga loh. Ngomong2, jadi akhirnya kami tiba di bandara dan check-in. Eh, waktu uda sampe bandara temenku bilang bajunya ketinggalan di hotel!! $&%&#@*&!! Ya uda mau gimana lagi, direlakan deh. Kemudian kami jalan ke area tunggu dan akhirnya sekitar jam 1.50an kami dipersilakan naik ke pesawat. Pesawatnya adalah AirAsia Airbus A320-216 kode refistrasi 9M-AFQ, dengan livery khusus ZOOM loh, dengan nomor penerbangan AK 805. Ya kemudian kami tinggal landas dari landasan pacu 14 dan bergerak menuju Kuala Lumpur. Cuacanya nggak begitu baik dan di sepanjang perjalanan menuju KL langit diselimuti awan tebal, kami juga mengalami turbulensi yang lumayan (tapi masih bisa dikatakan kecil sih). Sekitar jam 4.30 sore kami mendarat di landasan 34L KLIA.
Setelah ambil bagasiku, kami kemudian harus mencari cara untuk pergi ke kota Kuala Lumpur. Dalam transit (panjang) kami di KL
dua hari sebelumnya
, kami tahu bahwa ada alternatif baru untuk pergi ke KL, yakni dengan naik "KLIA Transit", layanan bus-kereta api yang berangkat dari Terminal Budget KLIA menuju Stasiun Kereta Api KL Sentral di tengah kota. Biayanya cuma 12,5 ringgit dan kami rasa harga segitu lumayan bagus lah kalau diadu dengan biaya naik bis yang 9 ringgit menuju tengah kota KL. Makanya kami memilihnya.
Jadi, kami langsung deh menuju halte bus Jalur 6 dan untungnya, masih keburu naik bus yang jam 5.25 sore (kalo engga kami harus nunggu bus yang jam 5.55 sore tuh). Busnya kemudian berangkat dan membawa kami ke Stasiun Salak Tinggi. Setelah nunggu sekitar 5 menit, keretanya datang. Keretanya keliatan kaya keretanya "KLIA Ekspres" tuh :-) Kemudian, jam 6.30 sore kami tiba di Stasiun Kereta Api KL Sentral. Yah, berdasarkan ingatanku lima setengah tahun sebelumnya, aku tahu bahwa stasiun ini terletak nggak jauh dari Stasiun Monorail. Jadi, kami mencarinya. Setelah bertanya ke beberapa orang, akhirnya ketemu juga tuh stasiun (pekerjaan konstruksi si*l, karenanya kami harus jalan memutar lumayan jauh deh dan sambil membawa tas troli tentu ini nggak nyaman). Ngomong2, kami kemudian menyadari kalo layanan bus dari Budget Terminal juga berhenti di Stasiun KL Sentral dan lokasi berhentinya malah LEBIH DEKAT ke Stasiun Monorail itu lho!! Haha, jadi emang harusnya kami naik bus nih (tapi mungkin akan membutuhkan waktu lebih lama untuk tiba di kota sih). Btw, kenapa ya aku koq merasa monorail-nya nggak senyaman lima setengah tahun yang lalu? Hmmmm...
Ngomong2, akhirnya kami tiba di hotel kami: Tune Hotels di
Downtown
KL. Setelah menaruh bawaan kami di kamar, kami meninggalkan hotel dan berniat cari makanan. Kami pergi ke Jalan Bukit Bintang (soalnya gampang kan pergi kesana, tinggal naik monorail aja, haha... :-) ). Bukit Bintang (masih) SANGAT RAMAI. Aku suka tuh atmosfernya, haha... :-) Kami makan malam di sebuah warung makan chinese food gitu. Trus, jalan2 aja deh di sekitar sana.
Sekitar jam 10 malam, kami kembali ke hotel.
Hari 6 (Rabu, 16 Juni 2010)
Nggak banyak yang dilakukan hari ini. Si*l, harusnya kami mengalokasikan 2 malam deh di KL, haha. Karena pengalaman ga gitu menyenangkan sehari sebelumnya dan karena kami sudah menghemat sedikit uang, sekali2 nggak masalah dong kalo memanjakan diri sendiri dengan naik taksi untuk kembali ke KLIA :-)
Untuk mempersingkat cerita, akhirnya kami menaiki pesawat kami untuk kembali ke Singapura. Pesawatnya adalah AirAsia Airbus A320-216 kode registrasi 9M-AFS dengan nomor penerbangan AK 707 tujuan Singapura. Kami lepas landas dari landasan pacu 34R dan meninggalkan Kuala Lumpur. Sekitar 50 menit setelahnya, pesawat kami mendarat di landasan pacu 20R di Bandara Changi Singapura.
Hari itu, kami cuma jalan ke Newton saja cari makan malam. Itu saja sih. Kan Singapura sudah terasa agak membosankan deh buatku :-)
Hari 7 (Kamis, 17 Juni 2010)
Walau aku merasa Singapura membosankan, setidaknya masih ada satu tujuan menarik yang bisa dikunjungi,
The Universal Studios
di Singapura. Berpikir bahwa tidak ada parameter yang bisa digunakan untuk mengatakan sebuah taman bermain itu "penuh", kami nggak bela2in datang awal deh. Kami santai2 aja dan tiba jam 10.30an pagi :-) Tapi kemudian ada kabar buruk: tiket masuknya sudah
HABIS
sampe hari MINGGU (besoknya)!! WTH!!! Gila banget kan dan sangat tak disangka-sangka!! Gimana sih kita mengatakan sebuah taman bermain itu "penuh"?? Aneh, kan?? (walau kalau dipikir2 lagi ada sih satu parameter yang menurutku bisa digunakan untuk mengatakan suatu taman bermain itu "penuh", dan ini berkaitan erat dengan
Teori Antrian
di matematika). Yah, nggak ada pilihan lain deh selain meninggalkan taman bermain itu :-( (tapi paling enggak sih masih bisa deh ngambil foto di depan "Globe Universal" yang terkenal itu).
Kemudian, aku tahu bahwa sedang ada sirkus terkenal yang main di Singapura, Voyage de La Vie. Ketika kami tiba di konternya, tiketnya juga sudah habis sampai tanggal 2 Juli!! Arrrrgggghhhhh....
Aku rasa kami kehilangan Dewi Fortuna deh pagi itu, LOL. Jadi ya kami jalan2 di sekitar pulau Sentosa aja. Aku main LUGE dan SKYRIDE, atraksi favoritku di pulau itu (btw, ada jalur baru loh di LUGE :D). Bosan, kami meninggalkan Sentosa dan jalan menuju Orchard. Btw, ngomong2 tentang Jalan Orchard, aku beruntung loh soalnya sehari sebelumnya jalan itu kan
kebanjiran
!!!
Itulah.
Hari 8 (Jumat, 18 Juni 2010)
Hari ini adalah jadwalku untuk balik ke Indonesia. Aku memesan taksi untuk menjeput jam 8 pagi (kan aku bawa 2 koper). Setelah
check in
di konter AirAsia yang ramai, aku jalan menuju gerbang keberangkatan.
Sekitar jam 11.10 kami dipersilakan naik pesawat tujuan Yogyakarta. Pesawatnya adalah Indonesia AirAsia Airbus A320-216 kode registrasi PK-AXJ nomor penerbangan QZ 7139. Kami tinggal landas dari landasan pacu 20R di Bandara Changi. Sekitar 1 jam 40 menit kemudian, penerbanganku mendarat di landasan pacu 09 di Bandara Internasional Adisucipto di Yogyakarta. Ini menandai akhir Perjalanan Tengah Tahun ini.
SELESAI