ENGLISH
It has been a while since I updated about my daily life, thanks to
Mid Year 2010 Vacation Story
,
the World Cup "Incident"
, and
Wimbledon
. So, before continuing my vacation story, I'd like to write something about my daily life first, hehe :-)
Speaking about World Cup, I am really happy that finally my dream final comes true this year!! After failing to have a dream final at tennis lately, at least now I have one here. It is between Netherlands and Spain!! Well, in this edition of World Cup, I ONLY support these two teams and now both of them make it to the final! How great is that!!


Somehow, we are already in the month of July!! Wow, time really flies!! Usually, every July, Yogyakarta is so crowded with all the tourists from all over the country who are on their school-break vacation. But this is not the case this year. Sure, there are some traffic jams at some spots, but overall, it is still "handleable". I won't say this is a typical Yogyakarta during holiday season. I have a hypothesis that it might be because of the World Cup.


I went to Solo last Tuesday. Well, nothing really special I did there, I just helped my parent stocking our stores there.


Anyway, one of my (then) favorite local reality show, Penghuni Terakhir, is finally "reborn"! After about five years of hiatus, now it is back on TV. Well, it was premiered earlier this week but I haven't watched a single episode of it though. This is because mainly those episodes were only about the audition, which I always find not interesting. I think I will watch it regularly once the "main" round has started (which I suppose is today). Hopefully, the composition of character this season is diverse (not overlapping) as that will make the show A LOT more interesting. Not like the last season where there were just a bunch of "hoodlum"-characters in the show. Anyway, whatta time to be "reborn", just when I am leaving Indonesia in one month or so, it is premiere-ing, damn. I think I will need to find a streaming of it, haha.


Speaking of leaving Indonesia, I am preparing an exclusive entry about it. I will post it some time in the future :-)


I do believe in one thing now: "The Principle of Attraction". When you have a happy heart, everything is going to be working your way!! The contrary also works. When you have a bad mood, everything is not going to be working your way. This is like an endless circle though, since if something is wrong in our eyes and we get even a worse mood because of that, even more "bad" things will come to us. That's why it is very important to start a day with a happy heart :-D


Well, I know that I don't have much topic to write about right now, so just as usual, I would like to post some random pictures I took lately :-D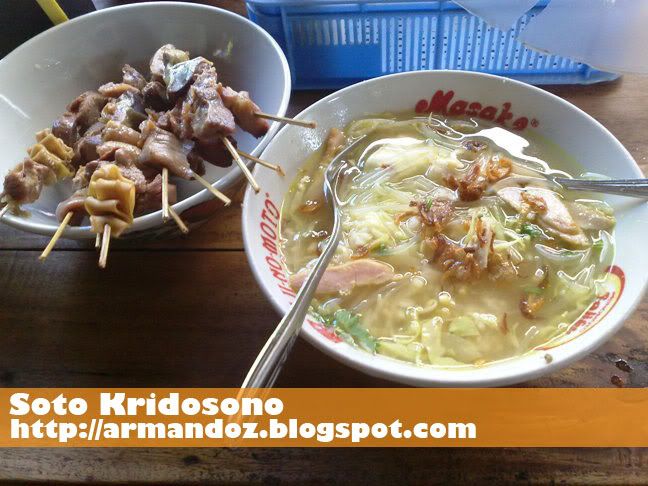 ::: Soto Kridosono I had (almost) every Sunday at Yogyakarta.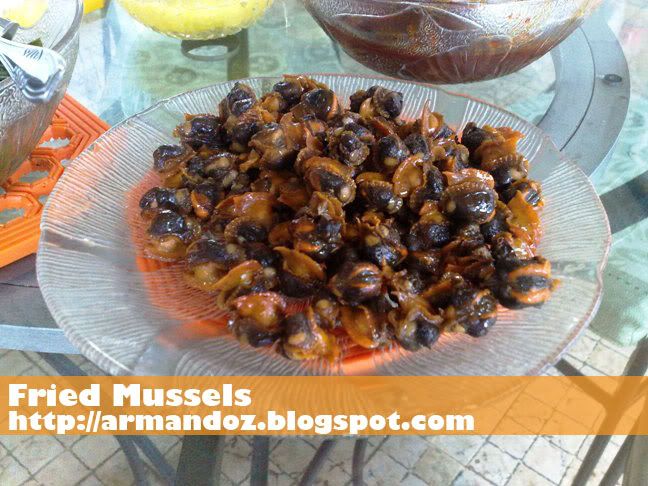 ::: One day, I was craving for this fried mussels. I dunno why :-D
::: Tenderloin Beef Steak at Sagan Ribs & Steak.
::: My Favorite Onion Fried Ribs at Sagan Ribs & Steak.
::: Sate Karang t Kotagede.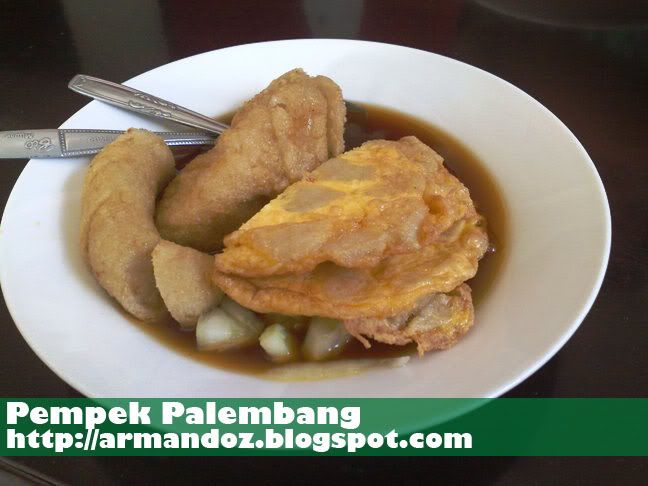 ::: Pempek.
::: Salmon Steak.
::: Dori Fish Steak. It is tasty!!
::: Nasi Liwet I had in Solo when I went there last Tuesday.

BAHASA INDONESIA
Sudah lumayan lama juga ya sejak aku menulis hal-hal sehari-hariku, terima kasih pada
Mid Year 2010 Vacation Story
,
"Insiden" di Piala Dunia
, dan
Wimbledon
. Jadi, sebelum melanjutkan cerita tentang liburanku, aku pengen menulis hal-hal sehari-hari dulu deh, hehe :-)
Ngomong2 tentang Piala Dunia, aku sangat senang nih karena final impianku terwujud di tahun ini!! Setelah gagal mendapatkan final impian di tenis akhir-akhir ini, sekarang aku mendapatkan satu neh di sepakbola. Final adalah antara Belanda dan Spanyol!! Yah, soalnya di edisi kali ini dari Piala Dunia aku kan cuma mendukung dua tim ini saja dan kini mereka masuk final! Keren banget kan!!


Tiba-tiba, kini koq sudah bulan Juli lagi ya!! Bener2 cepat nih waktu berlalu!! Biasanya, setiap Juli, kota Yogyakarta ramai dikunjungi turis dari seluruh penjuru negeri yang sedang menikmati liburan sekolah kan. Tapi, ini bukanlah yang terjadi tahun ini. Memang sih lalulintas agak ramai di beberapa tempat, tetapi secara keseluruhan sih masih bisa "dikendalikan". Menurutku ini bukanlah tipikal Yogyakarta saat liburan deh. Aku sih punya dugaan kalau ini ada hubungannya sama Piala Dunia.


Aku pergi ke Solo hari Selasa lalu. Nggak ada yang khusus yang kulakukan sih, aku cuma bantu ortu menyetok barang di toko disana.


Ngomong2, satu reality show lokal favoritku (dulu), Penghuni Terakhir, kini "lahir kembali"! Setelah nggak tayang selama sekitar lima tahun, sekarang kembali diproduksi nih. Yah, sebenarnya acaranya sudah mulai ditayangkan sejak awal minggu ini, cuma memang aku belum nonton satu episode pun sih. Ini soalnya sekarang kan masih episode2 audisi yang menurutku nggak penting dan nggak menarik. Aku rasa aku akan nonton dengan reguler deh setelah babak "utama" mulai main (yang aku duga sih hari ini). Mudah2an komposisi karakter penguninya musim ini tuh luas (nggak saling tumpang tindih) karena ini akan membuat acara ini jauh lebih menarik. Nggak kaya musim terakhirnya yang menurutku kebanyakan karakter sok-"preman"nya. Kan jadi bosan. Ngomong2, bener2 deh, kenapa "lahir kembali"nya baru sekarang. Ketika aku akan meninggalkan Indonesia dalam sekitar satu bulan, eh koq malah mulai ditayangin lagi. Kayanya aku harus cari streaming-nya deh nanti, haha.


Ngomong2 tentang meninggalkan Indonesia, aku akan menulis sebuah posting khusus tentangnya. Aku akan publikasikan nanti deh kapan2 :-)


Kini aku percaya pada satu hal: "Prinsip Tarik-Menarik". Ketika kita memiliki hati yang lagi senang, semua bisa terjadi sesuai kehendak kita lho!! Yang berlawanan juga berlaku. Ketika kita memiliki mood yang lagi jelek, seakan-akan semua hal itu bertentangan dengan kehendak kita. Ini jadi seperti lingkaran tak berujung sih, soalnya kan kalau sesuatu itu salah di mata kita, dan kita jadi makin memiliki mood yang lebih jelek karenanya, hal "jelek" lain akan malah terjadi juga. Makanya, penting deh memulai hari dengan hati yang senang :-D


Hmm, aku tahu aku lagi nggak ada banyak topik yang bisa kutulis sekarang, jadi kaya biasa, aku publikasikan beberapa foto yang aku ambil baru2 ini ya :-D