ENGLISH
Today, I'd like to ask you guys to join the
Earth Hour
to vote for our planet (The Earth) by simply switching off one light (more will be awesome tho, hehe) TODAY for one hour, at 8:30 PM to 9:30 PM (Local Time, no matter where you live). Let's GO GREEN and fight Global Warming!!!
As we all know, global warming is one super big issue which is threatening human being this era. Well, I'm not gonna write about what global warming is since there are SO MANY articles out there which explain it, haha. I just want to ask you guys to concern about this issue, hehe... .
In December 2009 world leaders will meet in Copenhagen to agree on a post-Kyoto policy for tackling climate change. One billion people voting with their light switch during Earth Hour will create a powerful mandate for our leaders to take strong and decisive action on climate change in Copenhagen.(source:
here
)
See?? We all can take part to fight it. No matter how little our contribution is, it really means a lot!! Thanks Guys!
PS :
(1) I'm going on this year's "Temu Akrab" this afternoon until tomorrow afternoon, hehe...
(2) This week, Michael Sarver got voted off. Yeah!! Anyway, Scott MacIntyre was in the bottom three (woo hoo!!!) and Matt Giraud was in the bottom two (what?? Really shocking!!)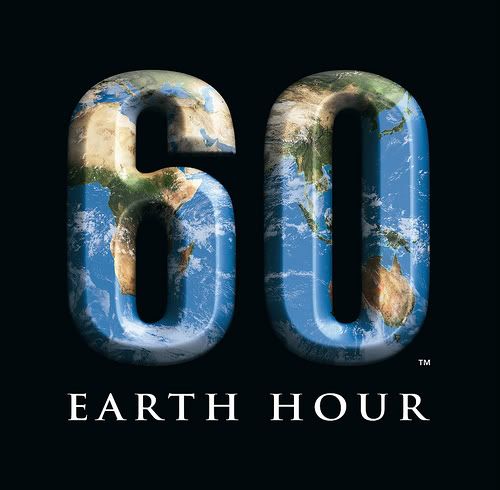 ::: Earth Hour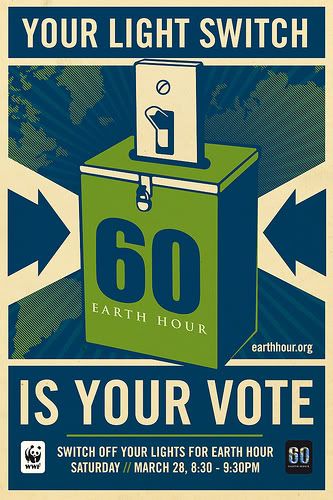 ::: Earth Hour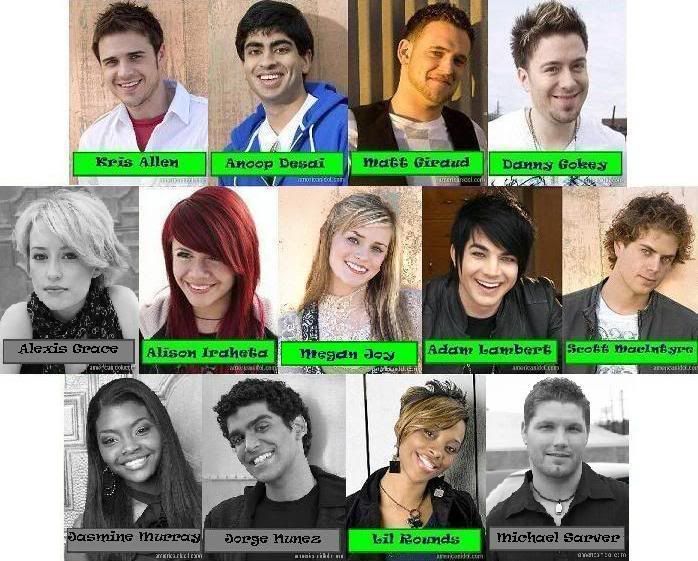 ::: top 9

BAHASA INDONESIA
Hari ini, aku ingin mengajak teman2 semuanya untuk bergabung bersama Earth Hour untuk 'memilih' planet kita (Bumi) dengan sangat mudah dengan cara mematikan satu lampu saja (kalau lebih malah bagus sih, hehe) HARI INI selama satu jam, selama jam 8:30 malam sampai jam 9:30 malam (Waktu Lokal, tidak peduli dimana Anda berada). Mari GO GREEN dan melawan pemanasan global!!!
Seperti yang kita ketahui kan, global warming itu adalah suatu masalah yang sangat besar yang mengancam keberadaan umat manusia zaman ini. Hmm, aku nggak akan menulis tulisan tentang global warming karena sudah BANYAK sekali artikel yang menjelaskannya di luar sana, haha. Yah, aku cuma mengajak kita semua untuk lebih perhatian terhadap masalah ini, hehe... .
Di bulan Desember 2009, para pemimpin dunia akan bertemu di Copenhagen untuk menyetujui Protokol Paska-Kyoto untuk menghentikan perubahan iklim. Satu milyar suara dari penduduk dunia dengan cara mematikan lampu mereka selama Earth Hour akan menghasilkan suatu mandat yang sangat kuat untuk para pemimpin kita untuk melakukan aksi yang kuar dan desisif terhadap perubaha iklim. (sumber: ada
disini
)
Nah kan?? Kita semua bisa ambil bagian dalam melawannya. Tidak peduli seberapa kecil kontribusi yang bisa kita berikan, itu sangat berarti!! Terima Kasih!!
PS :
(1) Aku akan ikutan "Temu Akrab" tahun ini mulai siang nanti hingga besok siang, hehe...
(2) Minggu ini, Michael Sarver tereliminasi dari American Idol. Yeah!! Ngomong, Scott MacIntyre akhirnya masuk tiga terbawah (yeah!!!) dan Matt Giraud ada di dua terbawah (apa?? Mengagetkan!!)