ENGLISH
Last Monday, my 2 weeks of final examinations started. I have 6 exams to go through this semester (actually 7, but the seventh one is not literally an exam, but final project about Statistics).
My first examed subject was First Calculus and the materials were Derivative, Application of Derivative, and Anti-Derivative (Integral). I think I did pretty well on that exam, but again, I was pretty careless. Arrrgghhh.... . Well, actually objectively, the fifth (of six) question ONLY required a carefulness in solving the problem (the problem was very simple, but the figures we had to count suck >> look at the 2 pics below. Pic 1 is the problem we needed to solve, seems simple, but the upper and lower edge were annoying. After going back home, I realized that that problem could be simplified into the second pic (the second pic seems to be more complicated, but it's actually easier to count and reduces risk of miscounting)).
On Tuesday, I got 2 exams, Micro Economics and Religion Education. I did pretty well also I think. For Micro Economics, apparently we only had 90 minutes (we thought it was 120 minutes), luckily I could finish it on time, many of my friends hadn't finished yet when the 90 minutes time was over. For Education Religion, we had to do a presentation in front of our lecture (it was a group assignment), and apparently (and luckily) it was not as hard and tough as we thought before, he3... :)
This morning, I had Elementary Statistics Exam. Well, as you can read
here
; my lecturer was pissed and didn't want to give us the last lecture last week, so we had to study the last chapter ourselves. So, last night I studied pretty hard, until 1 AM and planned to sleep right after that. Then, I turned my TV on to watch any program that can lead me to the dream-world. Unfortunately, the program, Air Crash Investigation, was very interesting to watch, he3... . So I slept at 2.15 AM... :( This morning, I think I did pretty well, but in the very very last 5 minutes, I figured one foolish mistake, I counted 1705 as 1708, and I had to change all my answers that number, luckily I made that!! Phiuhh...
That is the first three days of my UAS story. I have done 4 of 6 examed subjects, the other 2 subjects will be examed next Tuesday and Wednesday... :)
--- commercial break ---
Below, I post the pic of my new shop,
Kassaya Malioboro Mall
Yogyakarta.
--- commercial break ends ---
::: pic 1, problem to solve
::: pic 2, simplified problem of pic 1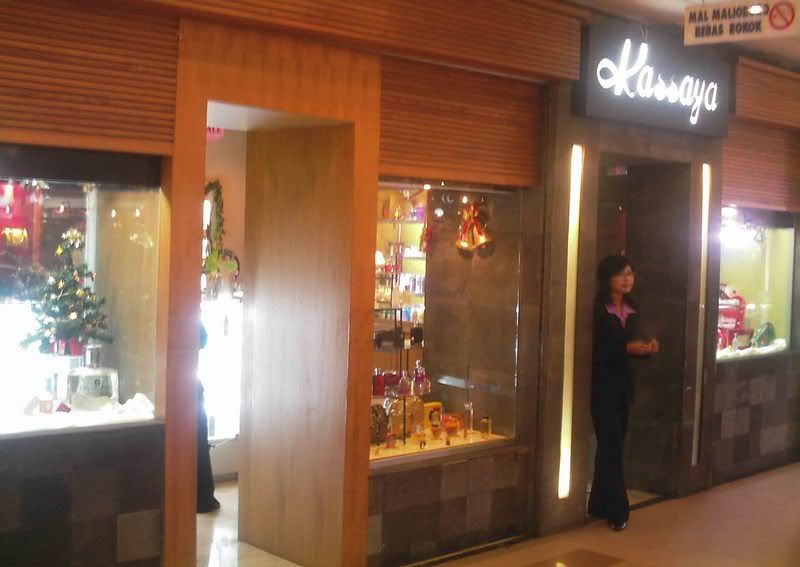 ::: Kassaya Malioboro Mall

BAHASA INDONESIA
Kemarin Senin, 2 minggu ujian akhirku dimulai. Aku ada 6 ujian yang harus aku lalui semester ini (sebenernya sih 7, tapi yang ketujuh tuh bukan ujian dalam arti sebenrnya, tapi tugas akhir tentang Statistik).
Mata kuliah pertama yang diujiankan adalah Kalkulus Satu dan materinya adalah turunan, aplikasi dari turunan, dan anti-turunan (integral). Menurutku sih kayanya lumayan juga deh aku kemarin, tapi sekali lagi, aku nggak hati-hati. Arrrgghhh.... . Hmm, sebenernya objektif nih, soal kelima (dari enam) HANYA membutuhkan kehati-hatian dalam memecahkan masalah (masalahnya sih gampang banget, tapi angka yang harus kita hitung menyebalkan sekali >> lihat deh 2 gambar di atas, gambar pertama adalah soal yang harus dipecahkan, kayanya sederhana, tapi lihat batas atas dan batas bawahnya yang menyebalkan itu. Setelah sampe di kos, aku baru sadar kalo soalnya bisa disederhanakan jadi kaya di gambar kedua(gambar kedua kayanya lebih rumit, tapi sebenernha sih engga dan malah jadi lebih gampang untuk dihitung dan mengurangi banyak resiko salah hitung loh)).
Hari Selasa, aku ada 2 ujian, Ekonomi Mikro dan Pendidikan Agama. Aku rasa aku lumayan bisa juga. Di ekonomi mikro, ternyata waktunya cuma 90 menit (kita kira sih 120 menit), untungnya aku bisa selesai tepat waktu, banyak temenku yang gak selesai loh waktu waktu 90 menitnya udah habis. Untuk Pendidikan Agama, kita harus presentasi di depan dosen kita (ini tugas kelompok) dan ternyata (dan untungnya) nggak sesulit dan sekeras yang kita kira sebelumnya, he3... :)
Pagi ini, aku ujian Statistika Elementer. Seperti yang bisa dibaca
disini
; dosenku marah dan gamau ngasi kuliah terakhir minggu lalu, jadinya kita disuru belajar sendiri deh bab terakhirnya. Jadi, semalam aku belajar lumayan keras juga, sampe jam 1 pagi dan rencananya sih habis itu mau tidur. Trus kan aku nyalain TV biar jadi ngantuk, eh acaranya, Air Crash Investigation, ternyata menarik loh, he3... . Jadi, aku baru tidur jam 2.15 pagi deh... :( Pagi ini, kayanya aku lumayan bisa juga ngerjainnya, tapi di bener-bener 5 menit terakhir nih, aku baru sadar aku membuat kesalahan bodoh, aku menghitung 1705 sebagai 1708, dan aku harus mengganti semua jawabanku di nomor itu, untung sempat!! Fiuhhh...
Itulah cerita 3 hari pertama UAS saya, aku udah ngikuti 4 tes, tinggal 2 lagi yang akan aku jalani Selasa sama Rabu minggu depan... :)
--- iklan komersial ---
Di atas, aku post foto dari toko baru saya,
Kassaya Malioboro Mall
Yogyakarta.
--- iklan komersial selesai ---