ENGLISH
Well, this weekend I have been in Yogyakarta. Tomorrow afternoon, I am going back to Bandung catching Wings Air's flight. It has been another busy days in Yogyakarta.
I arrived at Yogyakarta last Wednesday, in which
the trip back to Yogyakarta
was somehow "exciting". Anyway, on Thursday I hanged out with a friend. On Friday, I accompanied my parents to go to East Java. We went to Tulung Agung and Blitar but also made a two hour stop at Solo. We went to my great-grandparents' graves. We went back to Yogyakarta on Saturday. On Sunday, I hanged out with other friend. On Monday, I kinda helped my parents and we went to Parangtritis Beach in the afternoon, at around 4 PM.
Well, that was it, a short and compact paragraph, isn't it? LOL. I am not kinda in a writing mood recently, so I hope these pictures can pretty much tell most things, hehe :-)
::: Sempor Reservoir, Central Java, as seen from 15,500 feet during my flight back to Yogyakarta.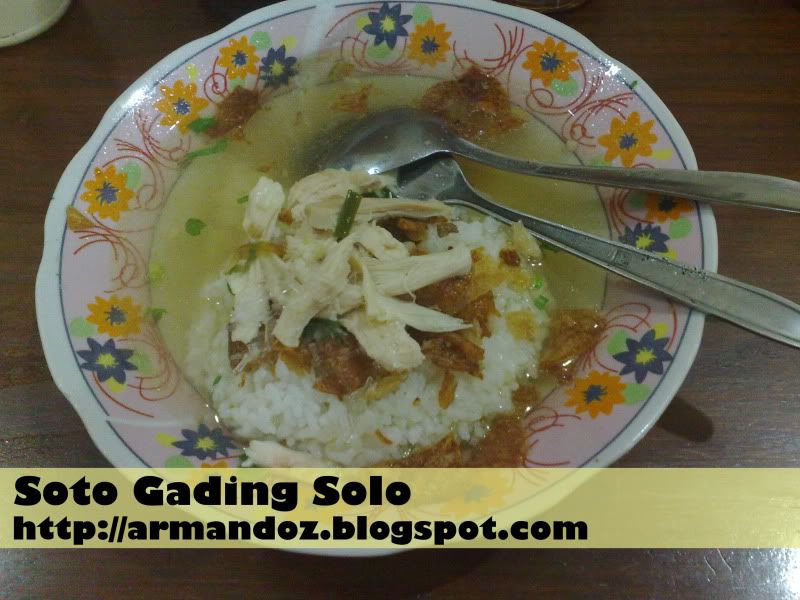 ::: Soto Gading at Solo. I don't really like the taste.
::: Some Meals at Nirwana Restaurant, Nganjuk, my father's favorite.
::: Cenil, A Traditional Local Delicacy in Blitar.
::: Soto Tamanan at Tulung Agung.
::: Pempek Palembang (Kapal Selam, Lenjer, and Lenggang)
::: Soto and Pindang Kudus.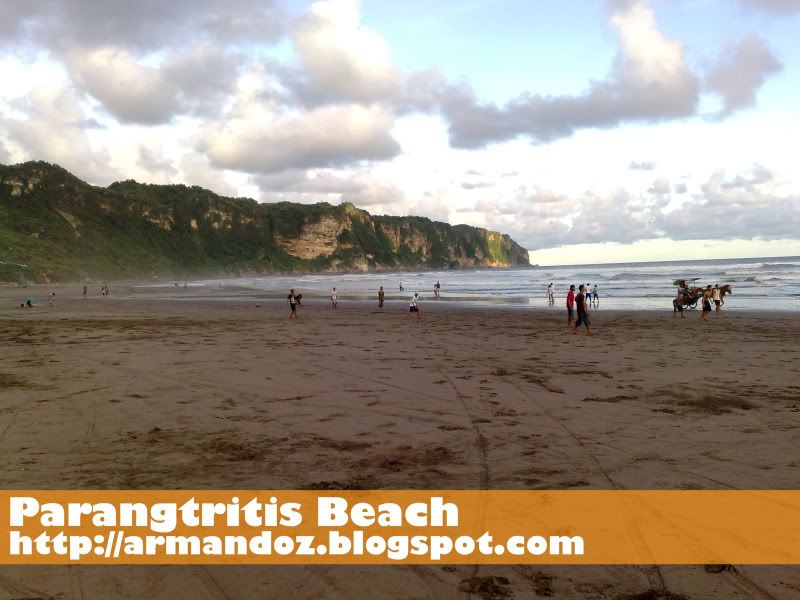 ::: One Spot at Parangtritis Beach.

BAHASA INDONESIA
Wiken ini aku di Yogyakarta nih. Besok siang, aku akan balik ke Bandung lagi deh naik penerbangannya Wings Air. Lumayan sibuk juga nih perjalananku ke Yogyakarta kali ini.
Aku tiba di Yogyakarta di hari Rabu, dimana
perjalananku balik ke Yogyakarta
dapat dibilang cukup "mendebarkan". Yah, trus di hari Kamis aku jalan2 dengan seorang teman. Di hari Jumat, aku menemani orangtuaku pergi ke Jawa Timur. Kami pergi ke Tulung Agung dan Blitar, dan juga mampir selama sekitar 2 jam di Solo. Kami pergi ke makamnya kakek dan nenek buyutku. Kami balik ke Yogyakarta di hari Sabtu. Di hari Minggu, aku jalan2 dengan temenku yang lain. Di hari Senin, aku bantu2 orangtua sedikit dan sorenya kami pergi ke Parangtritis, sekitar jam 4an lah.
Hahaha, itu dia, bener2 paragraf yang singkat dan sangat padat kan? LOL. Entah kenapa akhir2 ini sedang agak malas menulis nih, makanya mudah2an gambar-gambar di atas cukup mewakili ya, hehe :-)