ENGLISH
Well, somehow, now I am, again, already in the end of my vacation to Yogyakarta. Just like
my last visit
to Yogyakarta, I haven't had time to write my daily activities. Well, this time it has kinda been a bit different tho, because I was so busy, therefore I was too tired to write, hahaha...
First, let me fulfill my promise in my
previous entry
about writing about my trip back to Yogyakarta. I finally decided to take the new flight Bandung - Yogyakarta Wings Air operated. They use their brand new ATR 72-500 on this route. ATR 72-500 is a propeller aircraft, and I had never taken any flight with prop before. Some said that flying on a prop was scary, unstable, etc. However, my parents took this flight to go to Bandung for my graduation last month and they said it was comfortable and not scary at all. My friend also confirmed it when he went to Yogyakarta last month catching this flight. That's why I didn't hesitate to purchase its tickets. And then, they were RIGHT!!! It was not scary at all, it was so stable just like flying on a jetplane. The only differences were (1) there are only four seats per row (2) there are only 18 rows (3) this flight cruised at 16,500 feet while usually a jetplane flies at around 30,000 feet on domestic routes. Aside from that, there was nothing difference nor to scare about. It was such a nice and comfortable flight.
Anyway, what I did during this two weeks "vacation" was mainly helping my parents on their new businesses and of course the existing ones. Notice the word "new" and the plural form of "business"!! That's why it has kinda been exhausting!! Starting a business is always the most exhausting part, this time, there were several ones to start!! hahaha. Then, I also extended my passport. My passport will be expired by October this year and that's why I think I need to extend it ASAP.
Two things also broke down during my "vacation" to Yogyakarta, my home computer's stabilizer and my living room TV. Lucky I always bring my laptop therefore I still can surf the internet. However, the latter problem really sucked because now I can't watch my favorite programs freely. It's not that that broken TV is the only TV in my home, nope. There are still other TVs in my parents' room, my grandma's room, and my dining room. My TV in the dining room doesn't air the channels I like, so it's off my list. Watching TV in my parents' room or my grandma's room is another option, but well, I prefer to watch TV in my living room. I think when I move back to Yogyakarta next May, I will bring my TV in Bandung and put it in my room, hahaha.
Well, nothing much to say for now, and all the pictures below probably could tell the story :-)
::: Wings Air's ATR 72-500 reg code PK-WFG's door at the rear of the plane.
::: Inside Wings Air's ATR 72-500 reg code PK-WFG. There were only four seats per row.
::: The city of Bandung from above as we took off from runway 29 of Husein Sastranegara Airport.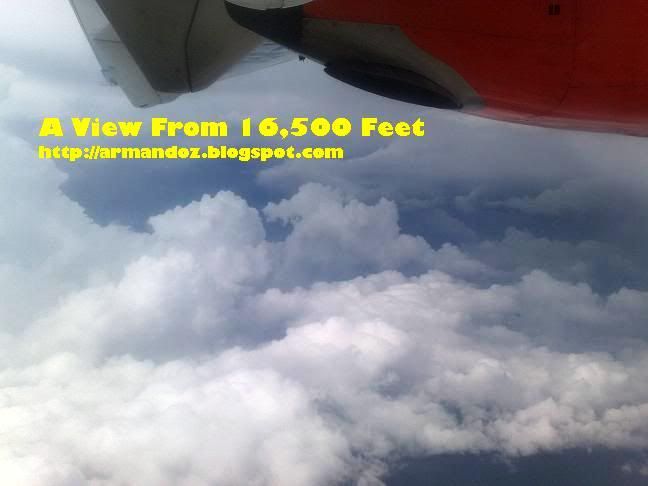 ::: A view from 16,500 feet as we were approaching Yogyakarta.
::: Wings Air's ATR 72-500 reg code PK-WFG was being prepared to continue her journey to Surabaya.
::: Tojoyo Fried Chicken, tasty!!
::: Tasty Fried Rib and "Cah Kangkung" at Iga Bakar Sagan.
::: Javanese Fried Noodle at Doring.
::: Soto Kadipiro.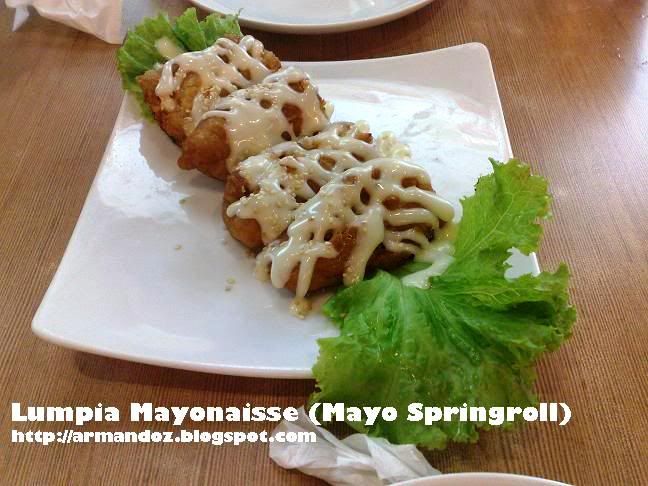 ::: My favorite Lumpia Mayonaisse (Mayonaisse Springroll).
::: A Caramel Latte I had as I hang out with my friend some days ago.
::: Crunched Fried Duck (Bebek Goreng Kremes).

BAHASA INDONESIA
Yah, koq tiba2 sekarang aku sudah berada, lagi-lagi, dalam akhir "liburan"-ku ke Yogyakarta yah. Seperti
kunjungan terakhirku
ke Yogyakarta nih, aku belum ada banyak waktu untuk menulis aktivitasku. Yah, kali ini agak beda sih, karena bener2 sibuk dan capek untuk menulis, hahaha...
Pertama-tama, izinkan aku untuk memenuhi janjiku di
postingku sebelumnya
tentang menulis mengenai perjalananku balik ke Yogyakarta kali ini. Akhirnya aku memutuskan untuk naik penerbangan baru Bandung - Yogyakarta yang dioperasikan Wings Air. Mereka menggunakan pesawat baru mereka, ATR 72-500, di rute ini. ATR 72-500 adalah pesawat baling-baling, dan aku belum pernah loh naik pesawat baling-baling sebelumnya. Katanya naik pesawat baling-baling itu serem, goyang-goyang, dll. Namun, orangtuaku naik penerbangan ini untuk pergi ke Bandung bulan lalu dalam rangka wisudaku dan mereka bilang penerbangannya nyaman sekali tuh dan nggak menyeramkan sama sekali. Temenku juga mengiyakan hal itu ketika dia naik penerbangan ini ke Yogyakarta bulan lalu. Makanya tanpa ragu aku beli deh tiketnya. Dan ternyata, mereka BENAR loh!! Nggak menyeramkan sama sekali koq, sangat stabil dan sama saja koq kaya terbang dengan pesawat jet. Perbedaannya hanya
(1) hanya ada empat kursi sebaris (2) hanya ada 18 baris kursi (3) penerbangannya terbang pada ketinggian 16.500 kaki sementara biasanya kalo penerbangan domestik dengan pesawat jet di sekitaran 30.000 kaki. Selain itu, nggak ada bedanya deh dan nggak ada yang perlu ditakutkan. Penerbangannya benar2 asyik dan nyaman.
Ngomong2, yang aku lakukan selama "liburan" dua minggu ini utamanya adalah bantu2 ortu dalam bisnis-bisnis baru mereka dan tentu saja bisnis yang sudah jalan. Perhatikan loh kata "baru" dan bentuk jamak dari "bisnis"!! Makanya melelahkan sekali kan!! Lha dalam bisnis itu yang paling melelahkan adalah bagian permulaannya, lha ini malah ada beberapa yang harus dimulai!! hahaha. Kemudian, aku juga memperpanjang pasporku. Pasporku akan habis Oktober tahun ini. Makanya aku rasa aku sebaiknya memperpanjangnya segera deh.
Dua benda juga rusak selama "liburanku" di Yogyakarta, yaitu stabilisator komputer rumahku dan TV di ruang keluarga. Untungnya aku selalu membawa laptop makanya aku masih bisa internetan lah. Namun, masalah kedua bener2 menyebalkan karena sekarang aku kan jadi ga bisa nonton acara TVku dengan bebas. Bukannya TV di ruang keluarga itu satu-satunya TV di rumah sih, masih ada TV-TV lain di kamar ortu, kamar nenek, dan ruang makan. Hanya saja TV di ruang makan ga dapet
channel
favoritku, jadinya dicoret deh dari daftar. Nonton di kamar ortu ato kamar nenek adalah pilihan lain, tapi yah, aku koq lebih suka nonton TV di ruang keluarga ya. Aku rasa nanti pas bener2 pindahan balik ke Yogyakarta Mei ntar, aku bakal bawa deh TVku yang di Bandung dan taroh di kamarku aja ah, hahaha.
Yah, kurang lebih itu saja sih untuk saat ini, mudah-mudahan gambar2 di atas cukup menceritakan detailnya :-)