ENGLISH
Well, this weekend, I went back to my hometown, Yogyakarta. I could make this trip because I am no longer tied with class schedule this semester, since I have graduated. I only have two classes to teach, which are on Wednesday and Thursday. So, the fact that the national holiday fell on Sunday didn't get in my way going home, haha... .
As usual, holiday always passes really fast, especially this holiday where I only get back home for about 5 days!! This Tuesday, I am going back to Bandung catching Argo Wilis Express. Hmm, now that I am writing about getting back to Bandung, I just knew today that apparently Jogja - Bandung vv flight is gonnabe resumed!! Well, that's a good news. If
Merpati
acted as the operator last time, this time,
Wings Air
will act as one. However, different with Merpati who operated jet
Boeing 737-200adv
on this route, Wings Air will operate props
ATR 72-500
. Well, I always loved Merpati's Jogja - Bandung vv route because they offered competitive price and operated a jet aircraft!! Well, I have never caught a flight with propeller aircraft tho, so it's kinda exciting for me. However, some said that catching propeller aircraft is relatively more heartbeating than jet aircraft, because they are smaller. Anyway, this time, I just checked Wings Air's website, they offered Rp 471,000.- as their promo price, hmmm... . We will see how it goes.
Well, back to main topic. I spent the last four days in Jogja with fun (of course). I hanged out with my friend, I also had a supper last Saturday, since Sunday was a Chinese New Year. Mostly, it has been a typical holiday. I think these pictures pretty much sum up my newest holiday.
::: Wings Air's ATR 72-500
::: Merpati's Boeing 737-200adv reg code PK-MDD. I actually got on board this plane to go to Bandung 2.5 years ago.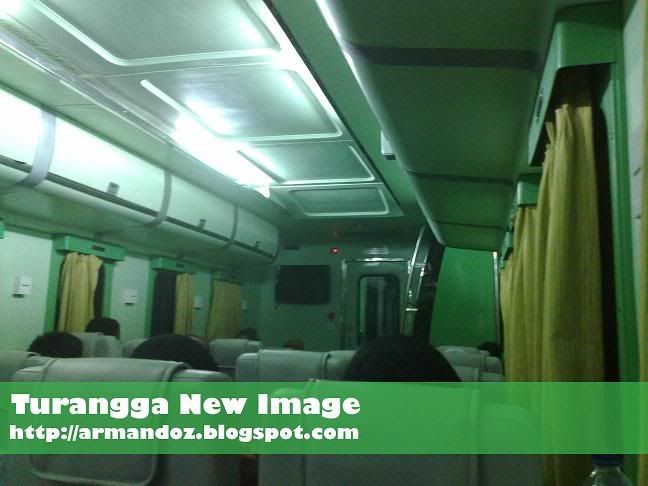 ::: Inside Turangga Express
::: Beef Soto I had with my friend last Saturday.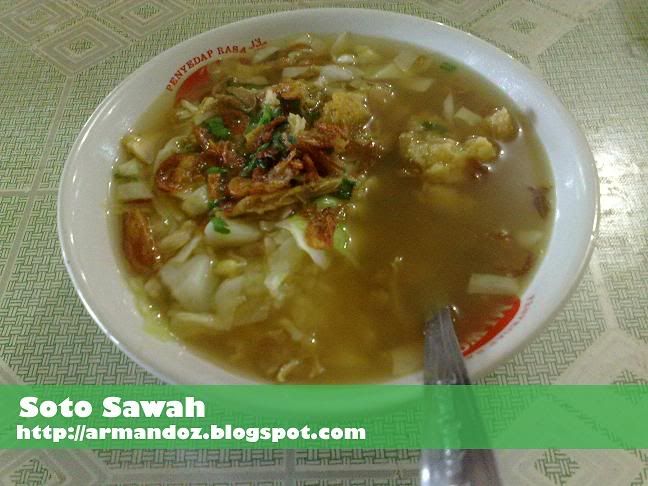 ::: Soto Sawah I had with my friend last Saturday.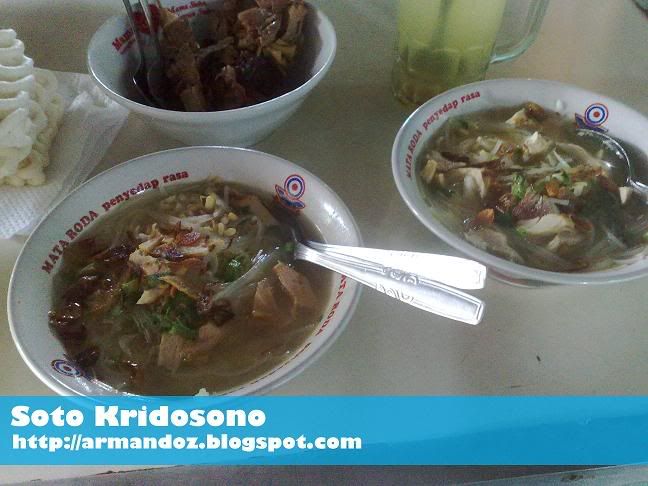 ::: Soto Kridosono as my breakfast last Sunday.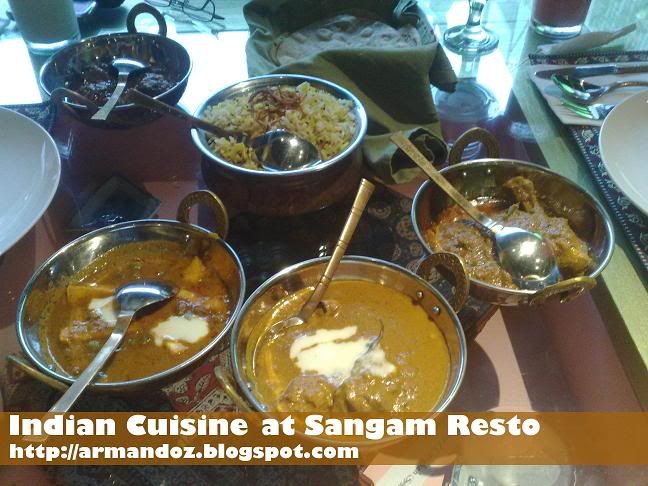 ::: Some Indian Cuisine I had last Sunday with my parents. Well, the spices were really strong, so Indian!!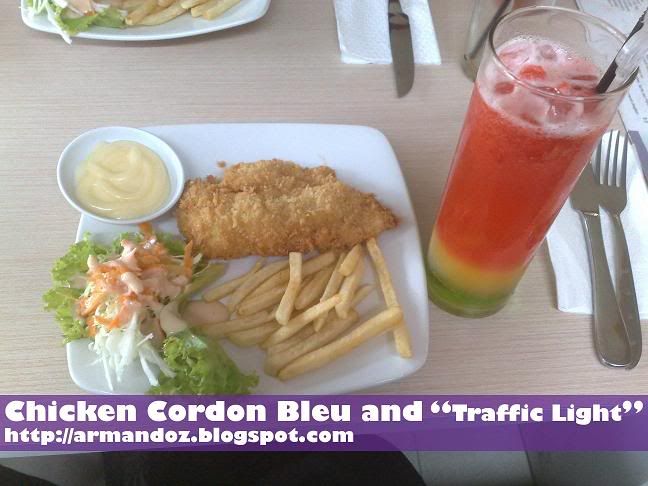 ::: Chicken Cordon Bleu I had last Monday with my friend.
::: New Menu at Pizza Hut.
note: Wings Air's picture was taken from
www.airliners.net

BAHASA INDONESIA

Wiken terakhir ini, aku pulang ke kota asalku, Yogyakarta, loh. Aku bisa pulang karena aku tidak lagi terikat jadwal kuliah semester ini, kan udah lulus. Aku cuma ada dua kelas untuk diajar, yang mana kelasnya itu di hari Rabu dan Kamis. Makanya kondisi bahwa hari libur nasional jatuh di hari Minggu tidak mengganggu jadwal pulangku, haha... .
Seperti biasa, liburan itu selalu cepat berlalu, apalagi liburan kaya gini nih yang cuma berlangsung sekitar 5 hari!! Selasa ini, aku akan balik ke Bandung naik Argo Wilis. Oya, karena udah ngomongin tentang perjalanan balik ke Bandung nih, aku baru saja tahu kalau ternyata penerbangan Jogja - Bandung pp akan dibuka kembali loh!! Yah, berita bagus tuh. Jika
Merpati
berperan sebagai operator terakhir kali lalu, kali ini,
Wings Air
yang mengambil-alih. Yah, berbeda nih dengan Merpati yang mengoperasikan pesawat jet tipe
Boeing 737-200adv
di rute ini kali lalu, kali ini Wings Air akan mengoperasikan pesawat baling-baling tipe
ATR 72-500
. Yah, aku suka sekali sama rute Merpati yang Jogja - Bandung pp karena mereka menawarkan harga yang kompetitif dan mengoperasikan pesawat jet!! Yah, aku sih belum pernah naik pesawat yang baling-baling, makanya agak menarik juga buat aku. Cuma saja katanya naik pesawat baling-baling itu relatif lebih bikin deg-degan daripada yang jet, karena mereka lebih kecil. Ngomong2, kali ini, aku baru saja ngecek web-nya Wings Air, mereka menawarkan harga Rp 471.000,.- nih di harga promo, hmmm... . Kita akan lihat deh.
Yah, balik saja ke topik utama. Aku menghabiskan empat hari belakangan ini di Jogja dengan kesenangan (tentu saja). Aku jalan2 dengan teman, aku juga ada acara makan malam bersama Sabtu kemarin, karena Minggunya kan Imlek tuh. Yah, pokoknya ya seperti liburan2 gitu lah. Mungkin gambar-gambar di atas cukup merepresentasikan liburanku.