ENGLISH
So, these last three days have been pretty fun, hahaha... .
On Wednesday morning, at 11 AM, my friend and I went to Ambarrukmo Plaza. Well, there we just hanged out tho and bought nothing, haha... :) Later that evening, my parents and I had dinner at a seafood restaurant. Well, the place and service were cool, there was even a magician to entertain us on our table, haha... :) It's cool. However, the meal was just okay for me, hmmm
Thursday was the Christmas Day. Of course in the morning my family and I went to the church. Well, we went there a bit earlier than normal Sunday since we were anticipating a full church, haha... . O yea, it was raining on Thursday morning. After that, we wanted to have breakfast at Soto Kridosono but apparently it was close yesterday, dang it. So, we had breakfast at SGPC Bu Wiryo (Sego Pecel or a Pecel (vegies with nuts saucing) Rice). Later that afternoon my other friend and I went to Ambarrukmo Plaza (again). After that we went to Galeria and had lunch there. Later that evening, my family and I had dinner at a traditional chinese food restaurant.
On Friday afternoon, my friends and I went karaokeing, hahaha... . Hmm, I dunno why but I feel that the member card I made
this time
was kinda useless, but we will see, hmmm... . After that we had lunch at a new Japanese Restaurant. Then, we went to Saphir Square to play bowling. Anyway, I think I injured my left knee a bit on that bowling game, hmmm... . Then we went back home. This evening my family and I had dinner at Arirang Restaurant. We had shabu-shabu (all you can eat, of course because of this I took as many meats as I could, LOL).
Well, that's pretty much the summary of my last three days, hmmm...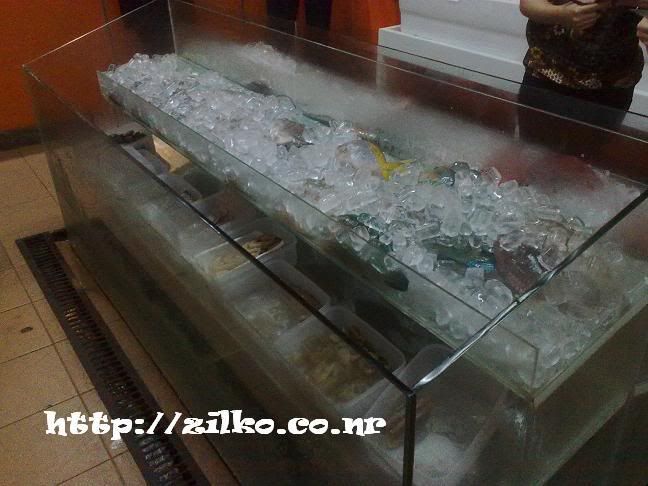 ::: frozen sea creatures (LOL) at the seafood restaurant
::: in the church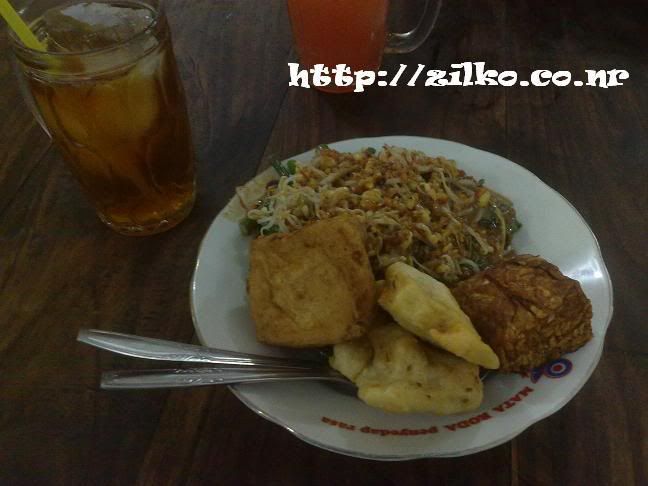 ::: SGPC Bu Wiryo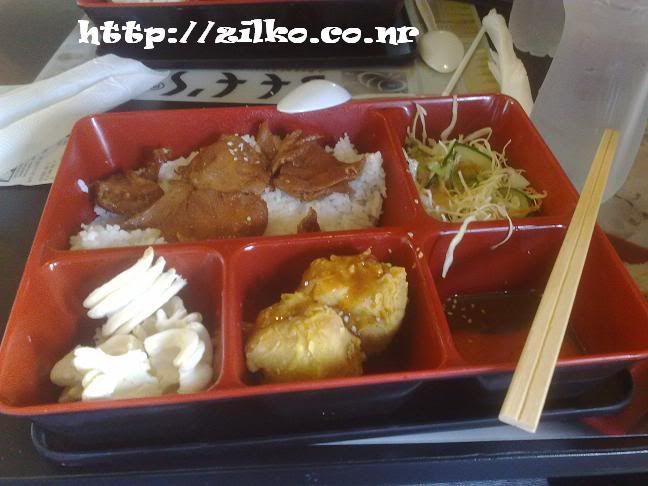 ::: my lunch at Galeria yesterday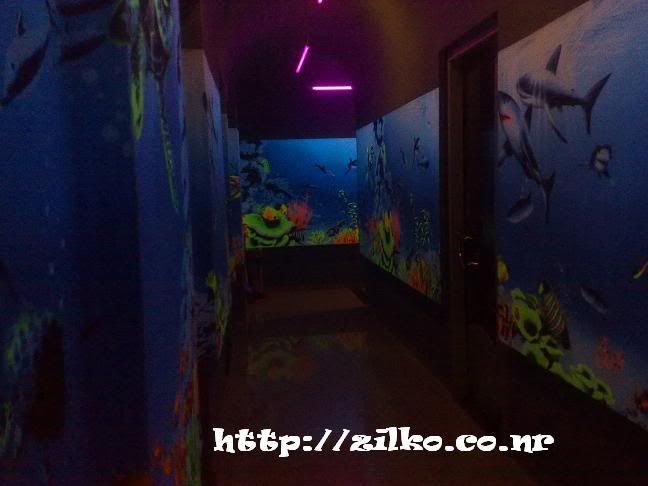 ::: an alley at the karaoke place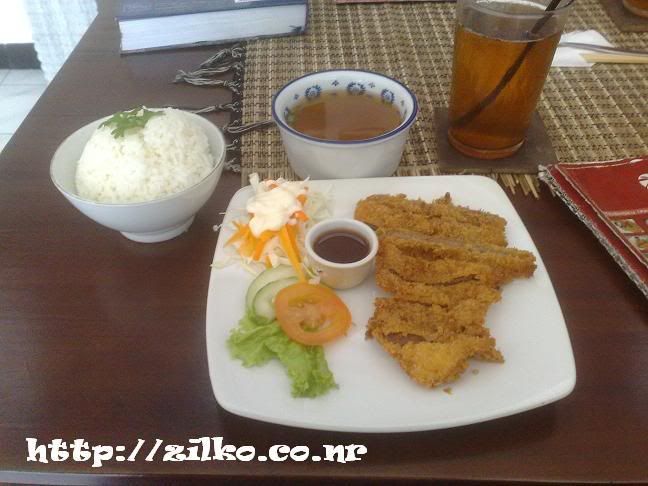 ::: my meal at the Japanese Restaurant this afternoon (beef katsu)
::: shabu-shabu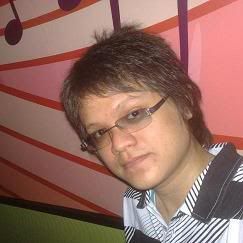 ::: narcist time, LOL

BAHASA INDONESIA
Jadi, tiga hari belakangan ini cukup menyenangkan juga, hahaha... .
Di hari Rabu pagi, jam 11an gitu lah, aku dan temenku pergi ke Ambarrukmo Plaza. Hmm, disana cuma jalan2 doang sih kaga beli apa2, haha... :) Sorenya, aku dan ortu makan malam di sebuah restoran seafood. Hmm, tempat dan service-nya oke sih, bahkan sampe ada pesulap juga loh yang menghibur di tiap meja, haha... :) Keren juga. Namun, makanannya biasa saja menurutku, hmmm
Kamis adalah hari Natal. Tentu saja paginya aku dan keluarga pergi ke gereja. Hmm, kami berangkat agak awal sih soalnya mengantisipasi gereja yang penuh, haha... . O iya, di hari Kamis pagi hujan tuh di sini. Habis itu, kan kita mau makan di soto Kridosono tapi ternyata sotonya tutup ui kemarin, sial. Ya udah deh, jadinya makan di SGPC Bu Wiryo (Sego (Nasi) Pecel) gitu. Habis itu siangnya aku dan temenku yang lain ke Ambarrukmo Plaza (lagi). Habis itu ke Galeria dan makan siang disana. Malamnya, aku dan keluarga makan malam di sebuah restoran chinese food tradisional.
Jumat siang, aku dan temen2ku pergi karaokean, hahaha... . Hmm, gatau kenapa tapi aku koq merasa kartu member yang aku buat
waktu ini
agak tidak berguna yah, tapi kita lihat saja, hmmm... . Habis itu kita makan siang di sebuah Resto Jepang. Kemudian kita ke Saphir Square untuk main boling. Nah, kayanya aku mencederai lutut kiriku nih pas main boling tadi, hmmm... . Kemudian kita balik. Malem ini tadi aku dan keluarga makan di Restoran Arirang. Kita makan shabu-shabu (all you can eat, makanya aku ambil daging sebanyak2nya, LOL).
Hmmm, kurang lebih begitulah ringkasan hari-hariku belakangan ini, hmmm...