ENGLISH
I can't believe that today is
the
day, August 18th, 2010. Later on this afternoon my long trip to the Netherlands is going to start. I am taking Garuda Indonesia's GA 211 flight from Yogyakarta to Jakarta, then continued on a connecting flight of GA 088 from Jakarta to Amsterdam (via Dubai) at 8.40 PM this evening. Well, I will have plenty of hours to kill at Jakarta though (assuming that my flight from Yogyakarta will not be delayed). But still, this is so exciting yet so 'sad' in some ways. But after writing
this entry
last week, I know what is good for me and I
HAVE TO
grab this opportunity.
Anyway, I will not give a sh*t on the mellow thingy right now, and let me recap my last one week in Yogyakarta before departing. Overall, it has been a great and fun week. As I wrote
here
, I had to renew my driving license (SIM) before my birthday this year OR it will expire by the time I come back to Indonesia and I will have to do all the damn process of getting aSIM again. The former is a much more compelling option, and so I go for it. Last week I went to the SIM Corner at Ambarrukmo Plaza (yeah, now everything is so cool, we can renew our driver license in a MALL, lol). The process was really quick, only requiring 20 minutes top (including queuing five people in front of me) and my new driving license was ready by the end of it. Anyway, I look good at my driving license and there is no point I can complain now, hahahahaha....
Anyway, I made a mistake two months ago. Remember the time I
changed the layout
of this blog just after I came back from my vacation to three countries?? Apparently, at that time I forgot to reenter the Google Analytics' code and I did not realize this mistake until two days ago!! So, when I accessed Google Analytics yesterday, the graphic looked like :
and it sucked. Why? Simple because (almost) two untracked months means that it simply cannot be ignored. Within a year, (almost) two months is about (almost) 16.67% and it is waaay to big statistically to be 'ignored'. It is gonna affect 'in a relative way significantly' in the future, arrrgggghhhh....
Anyway, in my last week, I hung up with my friends. It was fun of course, hanging out, chatting, (debating), discussing many topics, etc. There was one funny thing which happened. So, we came to Dunkin Donuts, I was looking for a doughnut with chocolate sprinkle. I could not find it and asked the cashier about it and apparently it had been sold out. Then she suggested me : "
Why don't you go to the other store? They open 24/7 and still might have it.
" This is a
funny
suggestion (even though the other store is also Dunkin) because 1) I was looking for only A doughnut, 2) The other store is like 800 meter away. Well, it is not that far, but combining reason 1) and 2), I must have been super craving for it if I executed the suggestion, lol.
Of course now I prepare for my stuffs and this preparation is kinda tricky. I have to decide whether a stuff should be brought or not since this time, "weight" matters. It is nothing like my first trip to Bandung where I rode my car and basically I could bring anything, including a 21-inch TV at that time! By the way, my brother just sold the TV about two months ago and I think the price was good, haha. Thanks God. Back to topic, I still haven't really 100% finished packing but it is close to the end now. Wish me luck on everything! :-)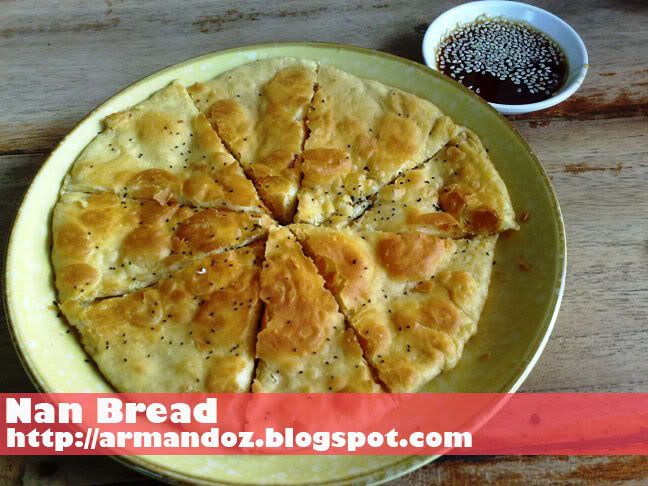 ::: Nan Bread I had with my friend at Phuket Restaurant.
::: Fried Squid at Phuket Restaurant.
::: Homemade Steak.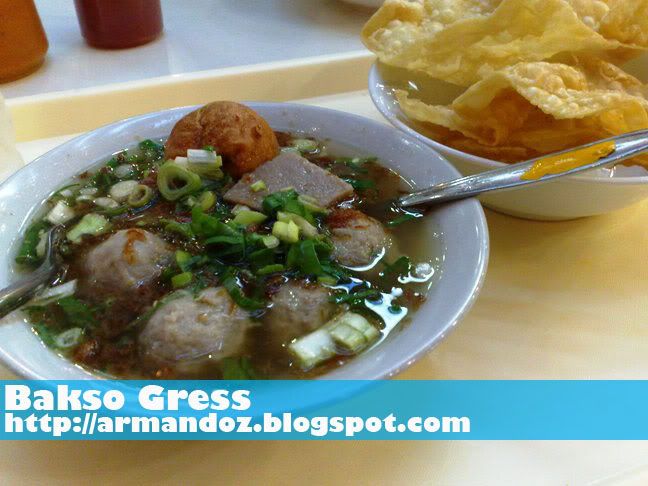 ::: Bakso "Gress" I had with my friend.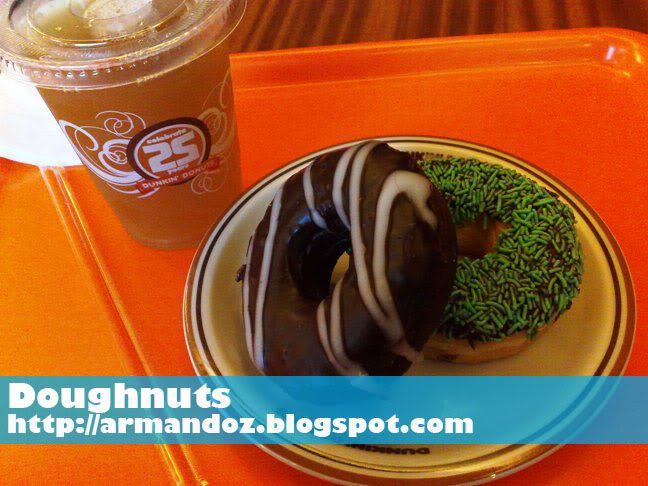 ::: Doughnuts.
::: A view of the city of Yogyakarta in a unique spot (for me).
::: Another view of the city of Yogyakarta in a unique spot (for me).
::: Soto Kridosono, one of my most favorite soto in Yogyakarta.
::: Pizza and Suppa-Suppa Mushroom Soup.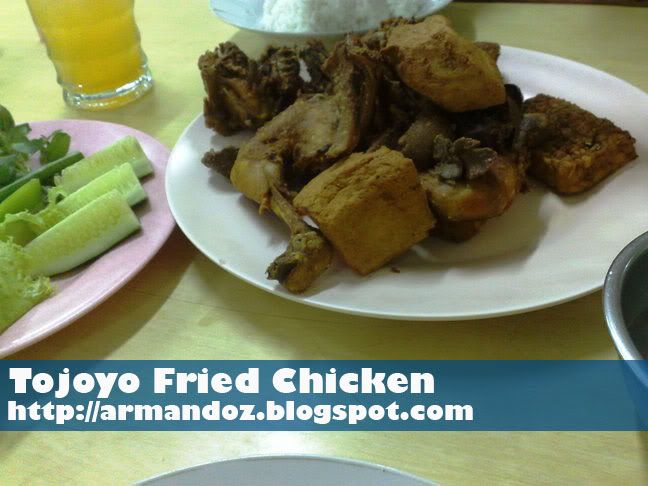 ::: Tojoyo Fried Chicken, as I wrote before, my favorite. Classic!!
::: Homemade Chicken Soto.

BAHASA INDONESIA
Waduh, bener2 nggak terasa ya kalau hari ini adalah hari-
nya
, 18 Agustus 2010. Siang nanti perjalanan panjangku ke Belanda akan dimulai. Aku akan naik penerbangan Garuda Indonesia GA 211 dari Yogyakarta menuju Jakarta, lalu dilanjutkan penerbangan lanjutany GA 088 dari Jakarta ke Amsterdam (via Dubai) jam 8.40 malam nanti malam. Yah, aku memang akan memiliki banyak waktu luang nih di Jakarta nanti (dengan asumsi penerbanganku dari Yogyakarta nggak terlambat). Tapi ya, sangat asyik dan menarik saja nih walau di satu sisi sekaligus agak 'sedih' juga. Namun, setelah menulis
posting ini
minggu lalu, aku sudah tahu apa yang harus kulakukan dan aku
HARUS
mengambil kesempatan ini.
Ngomong2, malas ah ngomongin hal-hal
mellow
sekarang, mendingan sekarang menulis rekap dari semingguku terakhir di Yogyakarta sebelum berangkat aja. Secara keseluruhan, seminggu ini benar-benar mengasyikkan dan seru. Seperti yang bisa dibaca
disini
, aku kan harus memperbarui SIMku sebelum ulang tahunku tahun ini ATAU SIMku akan hangus ketika aku kembali ke Indonesia dan aku harus mengikuti semua proses menyebalkan nan panjang untuk dapat SIM lagi. Pilihan pertama sepertinya jauh lebih menarik makanya aku memilihnya. Jadi, minggu lalu aku pergi ke SIM
Corner
di Plaza Ambarrukmo (benar sekali, sekarang semuanya itu serba keren ya, kita bisa memperpanjang SIM di MALL juga loh). Prosesnya cepat sekali, cuma membutuhkan waktu 20 menit maksimum (itu pun aku juga harus mengantri lima orang di depanku) dan SIMku langsung jadi di akhir proses. Ngomong2, fotoku keliatan ok di SIMku jadi nggak usah komplain aja ah, hahahahaha....
Ngomong2, aku membuat kesalahan dua minggu yang lalu. Ingat ketika aku
mengubah tampilan
blogku ini setelah aku pulang dari liburanku ke tiga negara?? Ternyata, waktu itu aku lupa memasukkan kembali kode Google Analytics dan aku nggak menyadarinya sampai dua hari yang lalu!! Jadi, ketika aku mengakses Google Analytics dua hari yang lalu, grafiknya terlihat seperti ini :
dan ini menyebalkan sekali kan. Mengapa? Ya mudah saja, (hampir) dua bulan nggak terekam artinya hal ini jelas nggak bisa terabaikan deh. Dalam setahun, (hampir) dua bulan adalah sekitar (hampir) 16,67% dan secara statistik kan besar juga tuh untuk bisa dikatakan bisa 'diabaikan'. Ini akan memberi efek berpengaruh 'secara signifikan secara relatif' nih di masa depan, arrrgggghhhh....
Ngomong2, di minggu ini, aku juga jalan2 bersama teman2. Acaranya menyenangkan tentu saja, jalan2, ngobrol, (debat ga penting), berdiskusi banyak hal, dll. Ada satu hal lucu yang terjadi. Suatu ketika kita pergi ke Dunkin Donuts, aku mencari donat yang ditaburi meises coklat. Aku nggak menemukannya dan bertanya ke kasir tentangnya dan ternyata donat itu sudah habis. Eh, dia terus mengusulkan satu hal kepadaku : "
Kenapa nggak coba pergi ke toko lain saja? Mereka buka 24 jam dan kemungkinan masih punya donat itu.
" Saran ini
lucu
(walau toko lain itu Dunkin juga sih) karena 1) Aku kan cuma mencari SATU donat, 2) tokonya berjarak kira-kira 800 meter. Yah, memang nggak jauh2 amat sih, cuma menggabungkan alasan 1) dan 2), artinya aku sangat
ngidam
donat itu kalau aku beneran melakukan sarannya, lol.
Tentu saja aku harus mempersiapkan barang2ku dan persiapan ini agak 'menjebak' juga. Aku harus memutuskan apakah sebuah barang perlu dibawa atau tidak karena kali ini, "berat" berpengaruh. Kan nggak seperti perjalanan pindahanku ke Bandung tuh dimana aku naik mobil dan secara umum aku bisa membawa apa pun, bahkan TV 21 inci waktu itu! Ngomong2, kira-kira dua bulan lalu adikku berhasil menjual TV itu dengan harga yang ok. Untunglah. Balik ke topik, aku masih belum selesai 100% nih menata barangnya tapi sudah hampir beres sih. Doakan aku ya! :-)