ENGLISH

Wow, apparently it has been a while since
my last entry
!!

So, last Wednesday I went back to Bandung, this time, I drove my car back here. That day, my brother also moved to Bandung to continue his study also at Unpar. We departed at 5 PM, hoping we would get there by the afternoon, not so long after the noon. We stopped by at Mergosari Restaurant, near Banjar. The trip took about 9.5 hours as we arrived at Bandung at 2.30 PM.

Well, when my parents were here, I became a tourist in Bandung, LOL. We went around the city, had some culinary tours, and I even didn't stay at my boarding house, but at Hilton Hotel Bandung, haha. On Friday, some relatives came from Surabaya catching flight. On Saturday, they all went to Jakarta.

But now, I'm nearly back to my "real" life which is gonna start next week. Yea, that's why it's "nearly". One week off, hmmm, I dunno why I really can't wait next week where finally I will have those busy days ahead, hehe. O yea, actually, I just accepted
the second offer
I had last year, which means I will teach this semester, haha. This means even though I will only take 12 (15 maximum) credits this semester because I'm working on my last assignment (thesis) this semester, my schedule will still be full, haha...

Anyway, I just realized that I might have left my cable-data back home!! Damnit!! Now I have to use bluetooth connection to transfer photos from my phone to my PC. I think I need to buy one here, dangit!!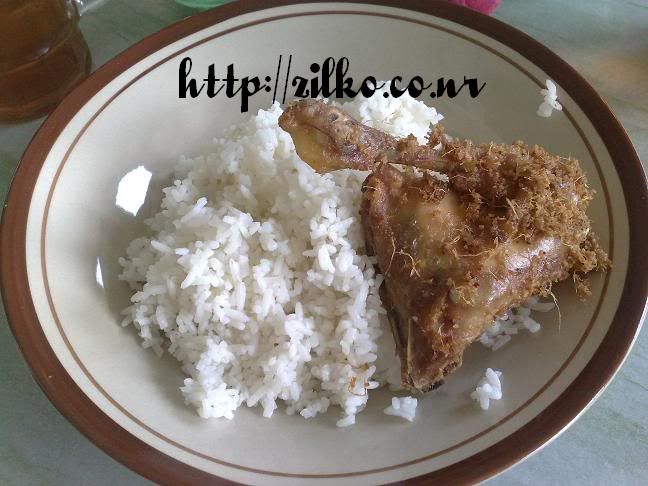 ::: Mergosari Fried Chicken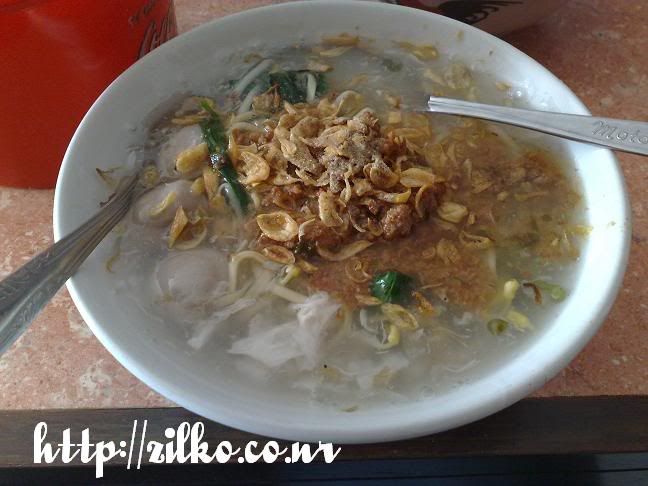 ::: Lomie Karuhun


::: es bungsu 29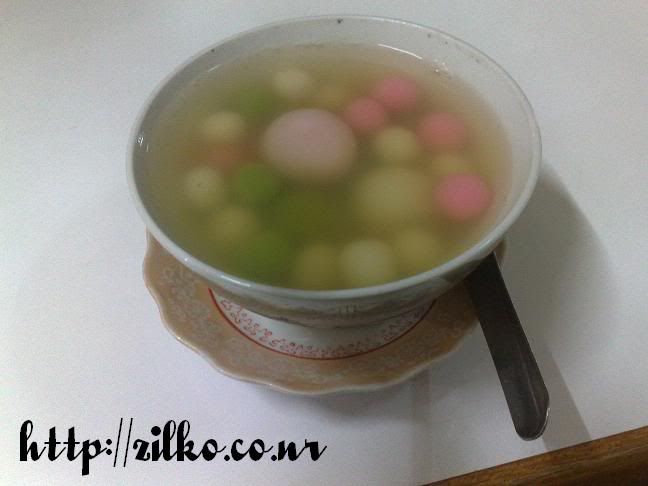 ::: Ronde Alkateri


::: one spot at "Sapu Lidi Makan di Sawah"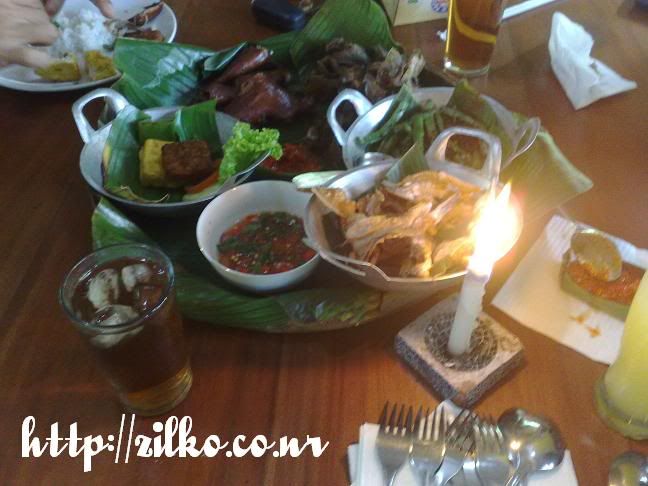 ::: our meal at "Sapu Lidi Makan di Sawah"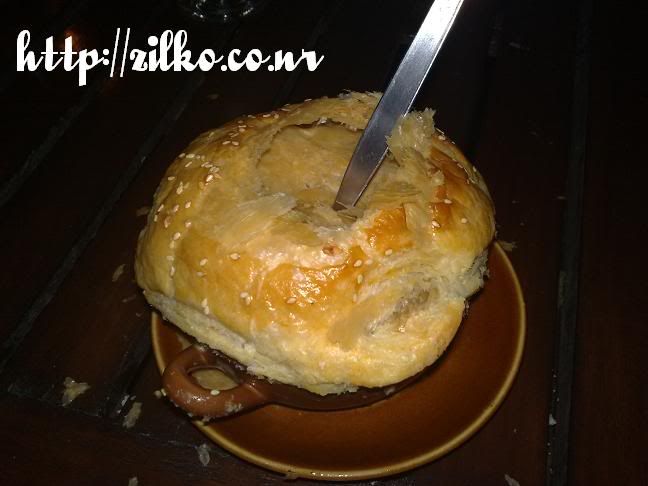 ::: delicious Zuppa-Zuppa Soup at The Valley


::: Lamb Chop Steak at The Valley



BAHASA INDONESIA

Wow, ternyata sudah lumayan lama juga yah sejak
posting terakhi
rku
!!

Jadi, Rabu kemarin aku balik ke Bandung. Kali ini, aku menyetir mobilku untuk balik kesini. Hari itu, adikku juga sekalian pindah ke Bandung untuk juga melanjutkan studinya di Unpar. Kita berangkat jam 5 sore, berharap mudah2an bisa sampai siang hari, nggak jauh2 lah dari tengah hari. Kita berhenti bentar di Rumah Makan Mergosari, di dekat Banjar. Perjalanannya memakan waktu 9,5 jam karena kita masuk Bandung jam 2.30 siang.

Hmm, ketika orangtuaku disini, aku menjadi turis di Bandung loh, LOL. Kita jalan2 keliling kota, ada sedikit tur kuliner, bahkan aku juga tidak tidur di kos tapi sekalian di Hotel Hilton, Bandung, haha. Di hari Jumat, ada saudara yang datang dari Surabaya naik pesawat. Di hari Sabtu, mereka semua pergi ke Jakarta.

Tapi sekarang, aku sudah hampir kembali ke kehidupan "nyata" neh yang akan dimulai minggu depan. Yea, makanya dikatakan "hampir". Satu minggu libur, hmm, gatau kenapa koq aku malah ingin buru2 mulai minggu depan yang dimana akhirnya aku akan memiliki hari2 sibuk itu lagi, hehe. O iya, aku baru aja menerima
penawaran kedua
yang aku dapat tahun lalu loh, yang berarti aku akan mengajar deh semester ini, haha. Ini berarti walau aku cuma akan kuliah sebanyak 12 sks (maksimal 15 deh) semester ini karena aku akan ngerjain skripsi semester ini, jadwalku masih akan full juga, haha...

Ngomong2, aku baru sadar kalo aku kayanya meninggalkan cable-data di rumah!! Sialan!! Sekarang aku jadi harus pake koneksi bluetooth deh untuk mengirim gambar2 dari hp ke komputer. Aku rasa aku harus beli neh disini, sialan!