ENGLISH
I have always known that exercising is very important. The past one week can be categorized as the week where I had pretty many exercises and I am happy with that! Wow, how could I do that??
So, the story started from the nice and perfect weather we have had in the Netherlands for the past several weeks. It was (mostly) sunny but not too hot nor humid at all. Even last week, on Saturday it reached 22 degree and I found it really HOT!! I can't believe that!! Also, as you have noticed, I have been so busy in campus lately and in a way I feel like I need a break for a while. These two combined with the thought that exercise is important and I need to do that once in a while resulting in me having an urge to do light exercise.
The thing was, I (still) have not subscribed myself in the Sport Centrum in my campus because I think it is a bad deal if I do it now (I can use it for three months where I have to pay for a six month membership). I will wait for next August when the new semester starts and subscribe by then. Until then, I have to find something alternative for exercising. I don't want to spend too much money on it (stingy :P). And I think of a perfect solution: biking around! It is cheap (as I don't have to pay anything for it) and efficient!
My route was just going around Delft. To avoid boredom, I change the route ever time and sometimes just follow my guts where to go, with no planning at all :P It is kinda fun! It is great that I can do this activity in the Netherlands as I don't see me doing it in Indonesia. First of all, the country here is flat. In term of track, there is literally nothing that will make you feel like not going biking regularly (imagine you live in a mountainous city and you have to go by bike all around. Unless you have a super strong will, your urge will be knocked out after several attempts, at least for me). Second of all, the air here is very clean and refreshing! Imagine you are biking in a bustling street in Jakarta. I guess instead of healthiness, there is a chance you catch a respiratory problem. Third of all, the temperature now is perfect! It is not too cold, but not too hot either. Beside, it is also not as humid as in Indonesia. It is the perfect weather for me! Fourth of all, here we have a special lane for bikers. Plus, the motor-vehicle drivers here obey the rule very much and (almost) none of them drives like crazily. So, I feel safe biking here. Fifth of all, the atmosphere here is just breath-taking. Look at these pictures: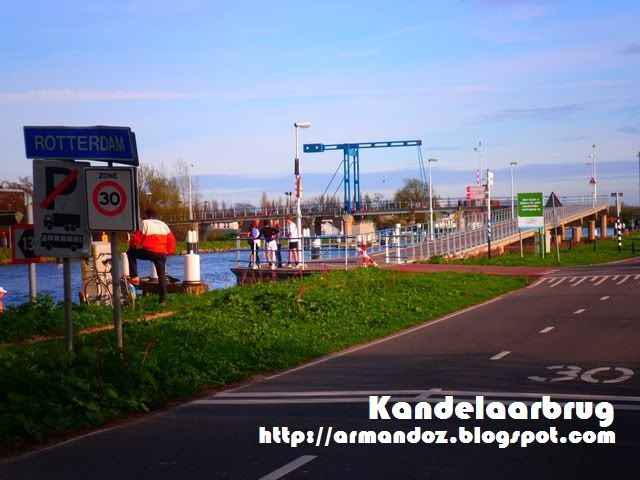 ::: Kandelaarbrug, a bridge to the south of Delft.
::: One spot in Delftse Hout.
::: A house and a windmill near the Delftse Hout.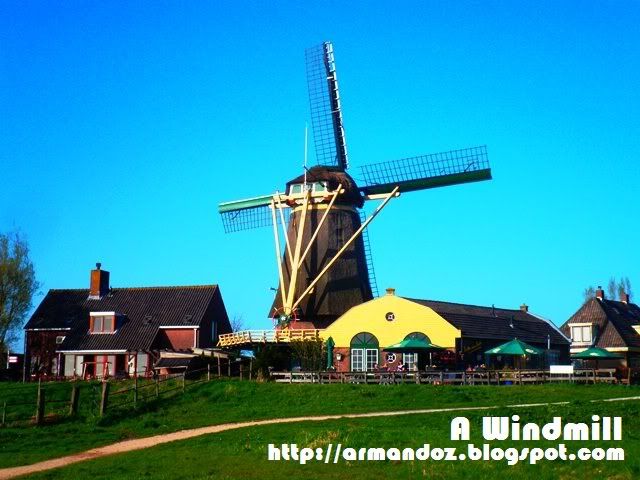 ::: A Windmill near Delft.

BAHASA INDONESIA
Aku selalu tahu bahwa olahraga itu sangat penting. Seminggu belakangan ini bisa dikategorikan sebagai minggu dimana aku lumayan sering berolahraga loh dan aku bahagia karenanya! Wow, bagaimana aku bisa melakukan itu semua??
Nah, ceritanya dimulai dari cuaca yang bagus dan sempurna di Belanda selama beberapa minggu belakangan ini. Bahkan minggu lalu, di hari Sabtu suhunya sampai di 22 derajat loh dan aku merasa PANAS!! Nggak bisa dipercaya deh aku ngerasa panas!! Seperti yang pasti pada tahu juga, akhir-akhir ini aku sibuk sekali di kampus dan aku sedikit merasa butuh refreshing sebentar gitu. Kedua ini dikombinasikan dengan pikiran bahwa olahraga itu penting dan perlu deh dilakukan sekali waktu menghasilkan semacam dorongan di dalam diri untuk memulai olahraga ringan.
Masalahnya, aku (masih) belum daftar di Sport Centrum di kampus soalnya aku rasa kalau aku daftar sekarang rugi deh (karena sekarang aku bisa memakainya selama tiga bulan tetapi aku harus bayar iuran keanggotaan selama enam bulan). Aku akan nunggu sampe Agustus nanti aja ah ketika semester baru dimulai dan baru daftar. Sampai saat itu, aku harus menemukan sesuatu yang lain kan. Aku nggak mau juga keluar uang banyak-banyak (pelit mode on :P). Jadilah aku menemukan solusi yang sempurna: sepedaan aja! Aktivitas ini kan murah (karena aku nggak harus bayar apa-apa) dan efisien!
Rutenya ya sekitaran Delft aja. Untuk menghindari kebosanan, aku mengganti rutenya setiap kali dan kadang aku cuma ngikutin insting aja pergi kemana gitu, tanpa perencanaan sama sekali :P Asik juga loh! Bagus nih disini bisa melakukan hal ini karena aku rasa aku nggak bisa deh membayangkan diriku melakukan aktivitas ini di Indonesia. Pertama-tama, disini negaranya itu rata. Jadi dari segi rute, nggak ada deh yang bikin males untuk sepedaan secara teratur (bayangkan hidup di kota yang bergunung-gunung dan untuk berkeliling mesti sepedaan. Kecuali semangatnya luar biasa membara, pasti semangatnya bakal habis deh dalam beberapa usaha, paling tidak buatku). Yang kedua, udara disini sangat bersih dan menyegarkan! Bayangkan bersepeda di Jakarta yang sibuk. Bukannya sehat, bisa-bisa malah dapet masalah pernapasan. Ketiga, suhu udara akhir-akhir ini pas banget! Nggak dingin, dan nggak terlalu panas. Di samping itu, udaranya juga ga selembab Indonesia. Cuaca kaya gini nih yang cocok banget buatku! Keempat, disini sepeda kan ada jalurnya sendiri dan pengendara kendaraan bermotornya juga tertib-tertib dan (hampir) nggak ada yang ugal-ugalan. Makanya merasa aman deh. Kelima, suasananya juga keren banget. Coba deh lihat gambar-gambar di atas!