ENGLISH

Well, this holiday has been quick, just as usual, hahaha. Tomorrow I am going back to Bandung catching Argo Wilis Express. Well, I still have one holiday ahead tho. Next Thursday I am going to Bali with my friends :-)
Anyway, nothing special happened lately. It's just that I found a new very interesting game in Facebook, Airline Manager. Well, this game is like my dream game as I love aviation and managing an airline! hahaha :-) If you have Facebook account, open my airline: Zilko Airlines and make sure you buy its growing stocks!! :-)
Last Thursday, we celebrated my grandma's 79th birthday. We had dinner at Serayu Chinese Food Restaurant at Quality Hotel.
::: Bakso Kobis at Kridosono
::: some of our meal at Serayu: birthday noodle, sweet-sour snapper, dry-fried chicken, some vegies, dimsums, and fried rice.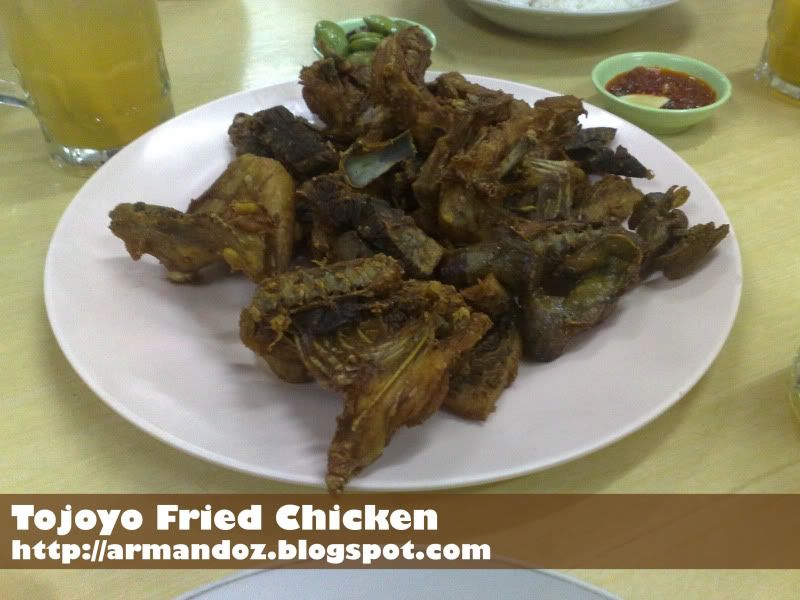 ::: fried chicken at Tojoyo
::: Bakso Gress I had with my friend today
::: some of our meal at Lie Djiong.

BAHASA INDONESIA
Yah, liburan kali ini berlangsung cepat ya, seperti biasa, hahaha. Besok aku akan balik Bandung nih naik kereta api Argo Wilis. Ya, aku masih ada satu liburan di depan mata sih. Kamis depan aku akan pergi ke Bali sama teman2 :-)
Ngomong2, nggak ada yang spesial yang terjadi belakangan ini. Hanya saja aku menemukan satu
game
sangat menarik lho di Facebook,
Airline Manager
. Yah,
game
ini tuh seperti
game
impianku banget deh karena aku suka dunia penerbangan dan mengatur sebuah maskapai penerbangan! hahaha :-) Jadi, kalau punya akun di Facebook, buka maskapaiku yah: Zilko Airlines dan jangan lupa membeli sahamnya yang nilainya terus naik!! :-)
Kamis kemarin, kami merayakan ulang tahun ke-79 nenekku. Kami makan malam di
Serayu Chinese Food Restaurant
di Hotel Quality.